How to Issue an Invoice Based on Spent Time
How to Issue an Invoice Based on Spent Time
---
You can invoice customers directly from the project based on the time spent on the tasks:
Go to the Apps and select Time Tracker. Go to its settings (you can also do this through the System Settings).
Enable the Issue invoices based on time tracker records option;
Set the default hourly rate;
Choose what time to consider when issuing invoices — estimated or spent;
If needed, allow to redefine how the invoice data is sorted before creating it;
How to sort data on invoice is a parameter that allows you to choose how the data will be sorted in the invoice. If you choose Single line, the invoice will contain one line with the sum for the whole project. If you choose By tasks, there will be as many rows as there were paid tasks in the project;
Item name on an invoice includes field allows you to add variables to the invoice line item name. For example, you can automatically enter the date, task name or project name for which the invoice is issued.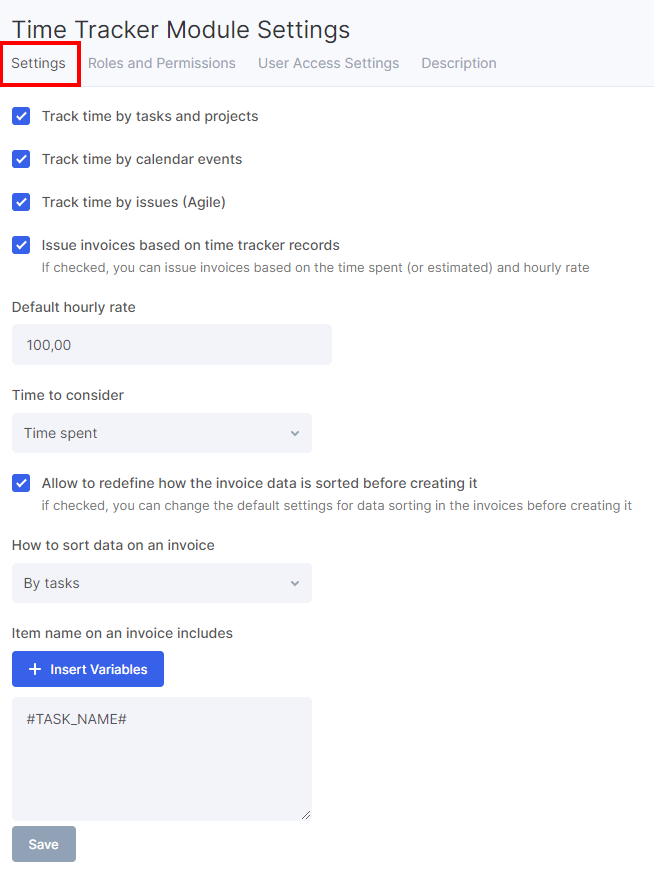 All the settings, you set in this menu, apply to any default project you create. In the project settings, you can redefine them for each individual project.
How to Make Tasks Billable
You can mark the task as billable in two ways:
Inside the task, by clicking on the billable icon next to the time tracker.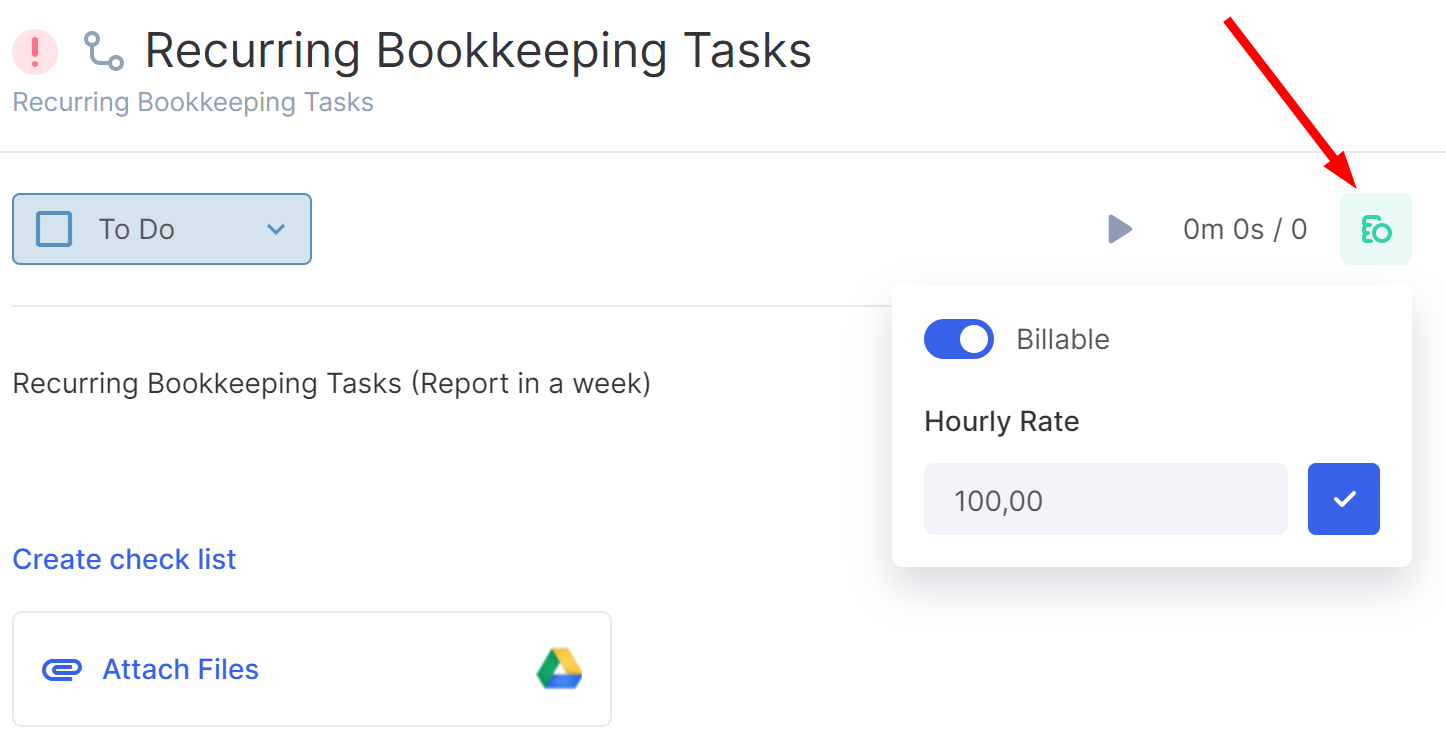 In the task settings, you can specify whether it will be billable and redefine the hourly rate. If the task is not billable, it will not be included on the invoice.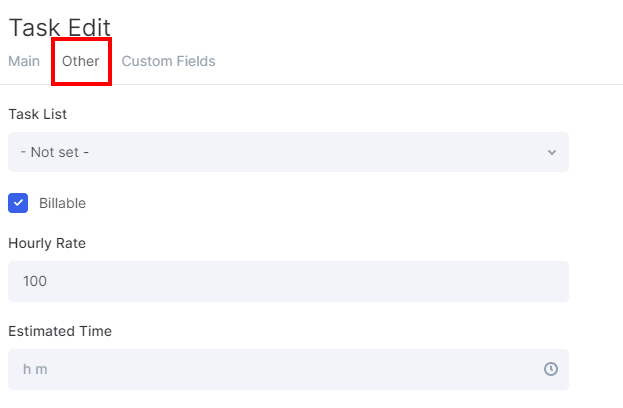 How to Issue an Invoice
Go to the project for which you want to issue an invoice;
Click the Create button;
Select Invoice For Spent Time.


Flowlu will issue an invoice to the customer based on the preset settings and Time Tracker data. Please note that your project should be managed at Based on Task Hours financial mode. You can set it up while creating a project or in project settings later.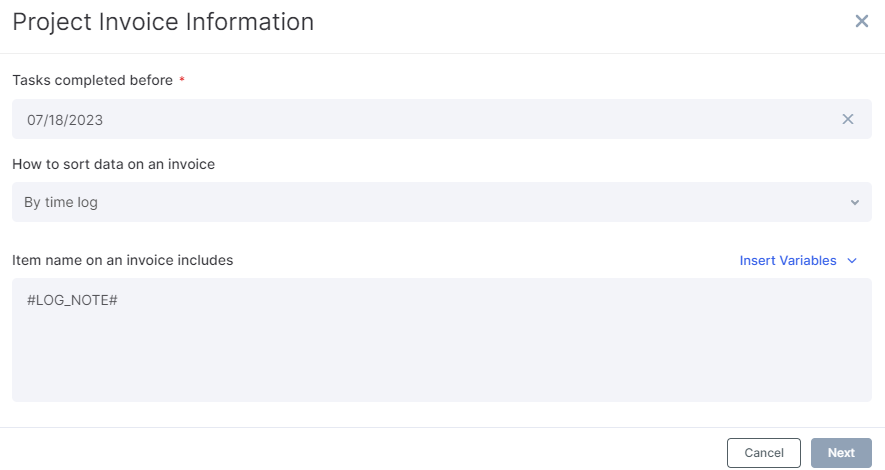 You can sort the data in the total invoice for a project in three ways:
Single line
By tasks
By time log