Project Financial Management
---
If you plan to track financial data for projects, invoice, calculate costs, track budget, then go to "System Settings" → "Projects" → "Main Settings" and check the corresponding option.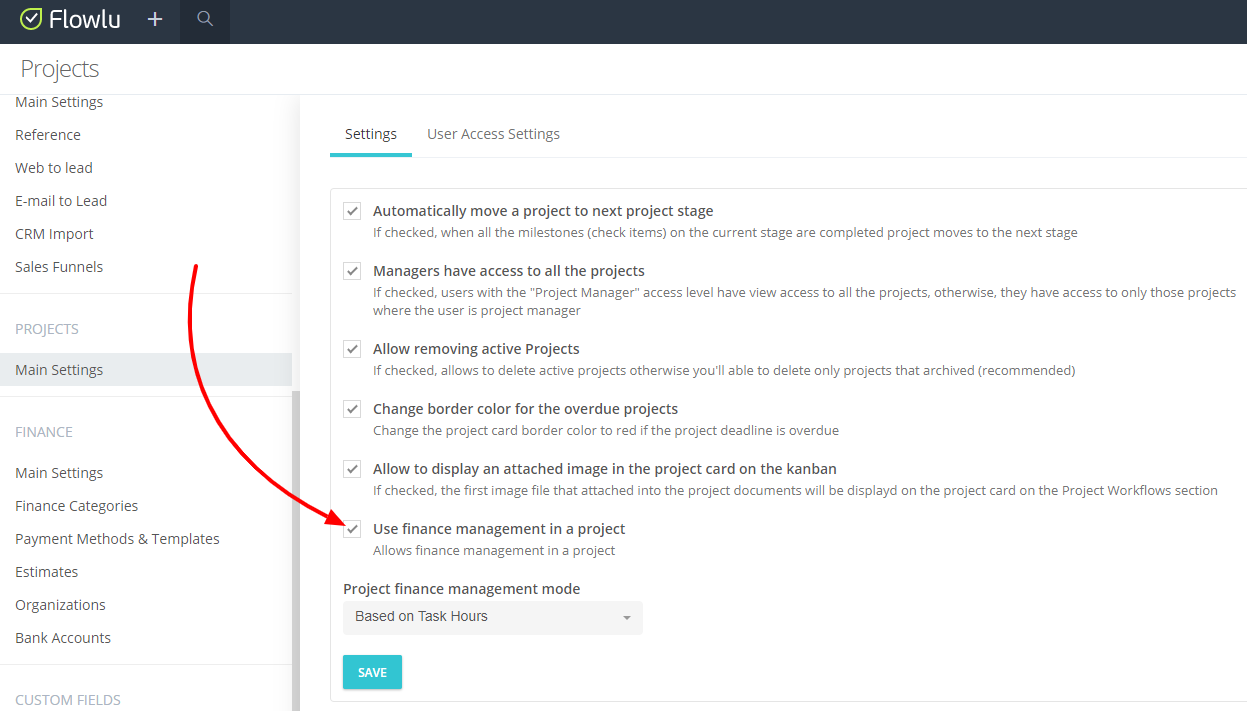 Fixed revenue and expenses
If you want to determine the revenue and costs of the project in advance to track the percentage of payments received and costs paid, use this mode. When creating a project stage, you need to set the estimated revenues and expenses.

To add actual revenues and expenses to the created project, click on the button "Create" in the upper right corner of the project page and select the corresponding option.
Or, create an invoice in the "Invoices" sub-section and record a payment for this invoice to track the percentage of actual payments from the estimated revenue.
Based on Cash Flow Forecast
Select this option if you want to plan the revenue and expenses of the project based on the amount of planned revenues, invoices and planned expenses. In the project, revenue and expenses data, as well as a cash flow forecast, will be available in the "Finance" section. Learn more about cash flow forecasting.
Based on Task Hours
If you want to record payments for the project based on the time spent on tasks, select this option. In this case, when creating a new project, you can change the default settings in the time tracker settings: hourly rate, billing by estimated or spent time, method of sorting data in the invoices (by tasks or by time log), invoice line format using variables (e.g. add a note to the time record).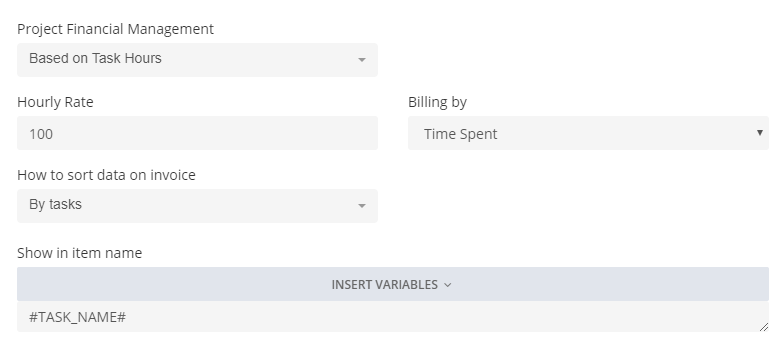 In this mode, you can invoice customers in the same section or via the "Create" button in the upper right corner of the page. You can only issue an invoice for completed tasks.
In each project, when creating it, you can select the "Disable Finance Management" mode to turn off the financial accounting for an individual project. In this case the "Finance" section will not be displayed in the project either.
If you do not plan to manage finances in the projects within the whole company, then disable the option "Use finance management in project". In this case, all financial information in the projects will be hidden, including:
setting estimated revenue and expenses for project when creating a new project;
the "Revenue" and "Expenses" widgets at the project main page;
the list of revenue and expenses on the main page of the project;
the "Finance" section of the project.
If necessary, you can hide the project finances only from managers who have access to all project data. When denying access to the Finance module, the manager will not be able to issue invoices, will not see the budget, payments, and expenses for all projects.

Go to the settings of the Finance application, in the Users Access Settings tab and deny access to the employee.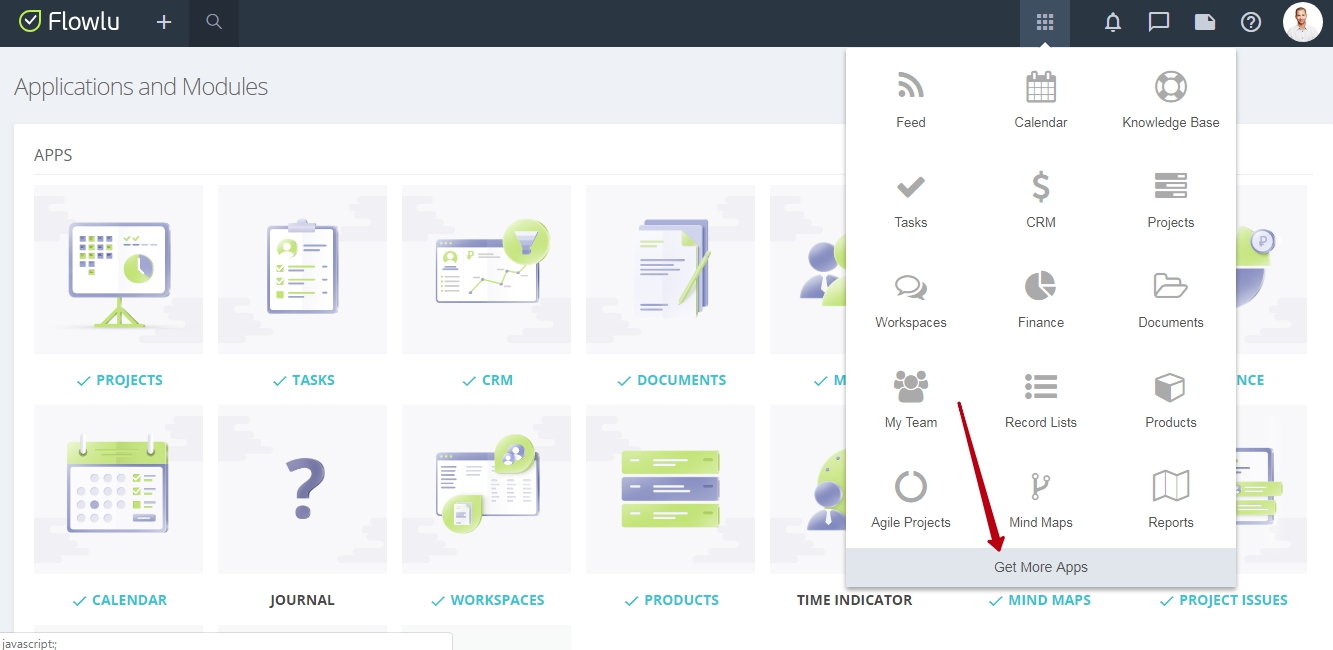 Learn more about project access rights in our documentation .

---