Summary of Cash Flow for All Projects
Summary of Cash Flow for All Projects
---
A summary report of all planned project payments and expenses, as well as cash balances, are displayed in the Reports → Projects → Cashflow by projects.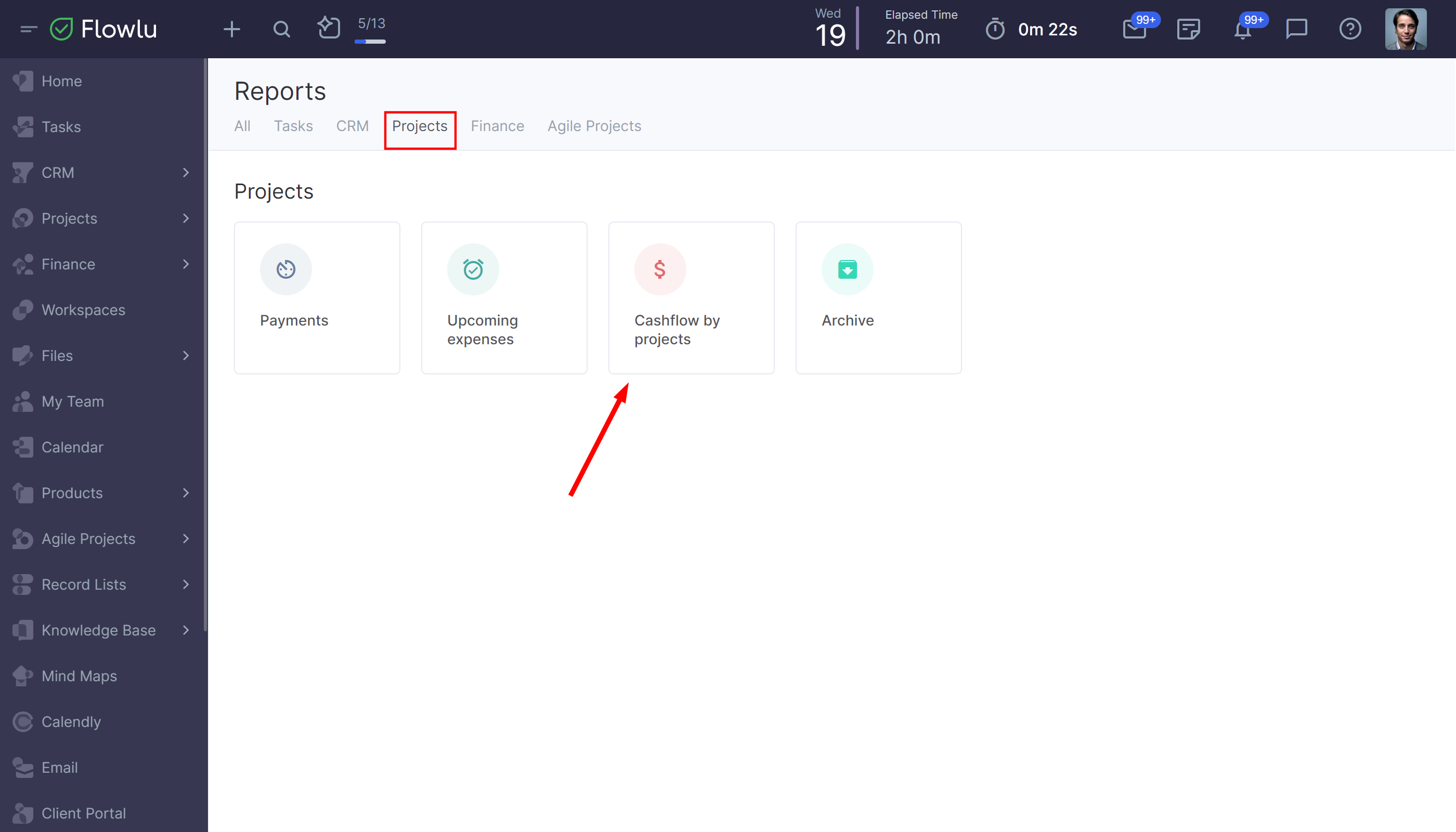 From this report, you can quickly find out:
planned and actual cash balance for any date. By default, the data for the last and next 30 days are displayed. You can change the time period if you like.
for which projects the payments should be received and what should be paid or purchased in the near future;
what has not yet been paid, how much the actual cash balance deviates from the planned one;
if there are enough free funds available to make unplanned expenses on any project with a negative balance.
The cash flow report contains a chart and a table. The chart displays information on the total planned and actual balance of all projects for the selected period: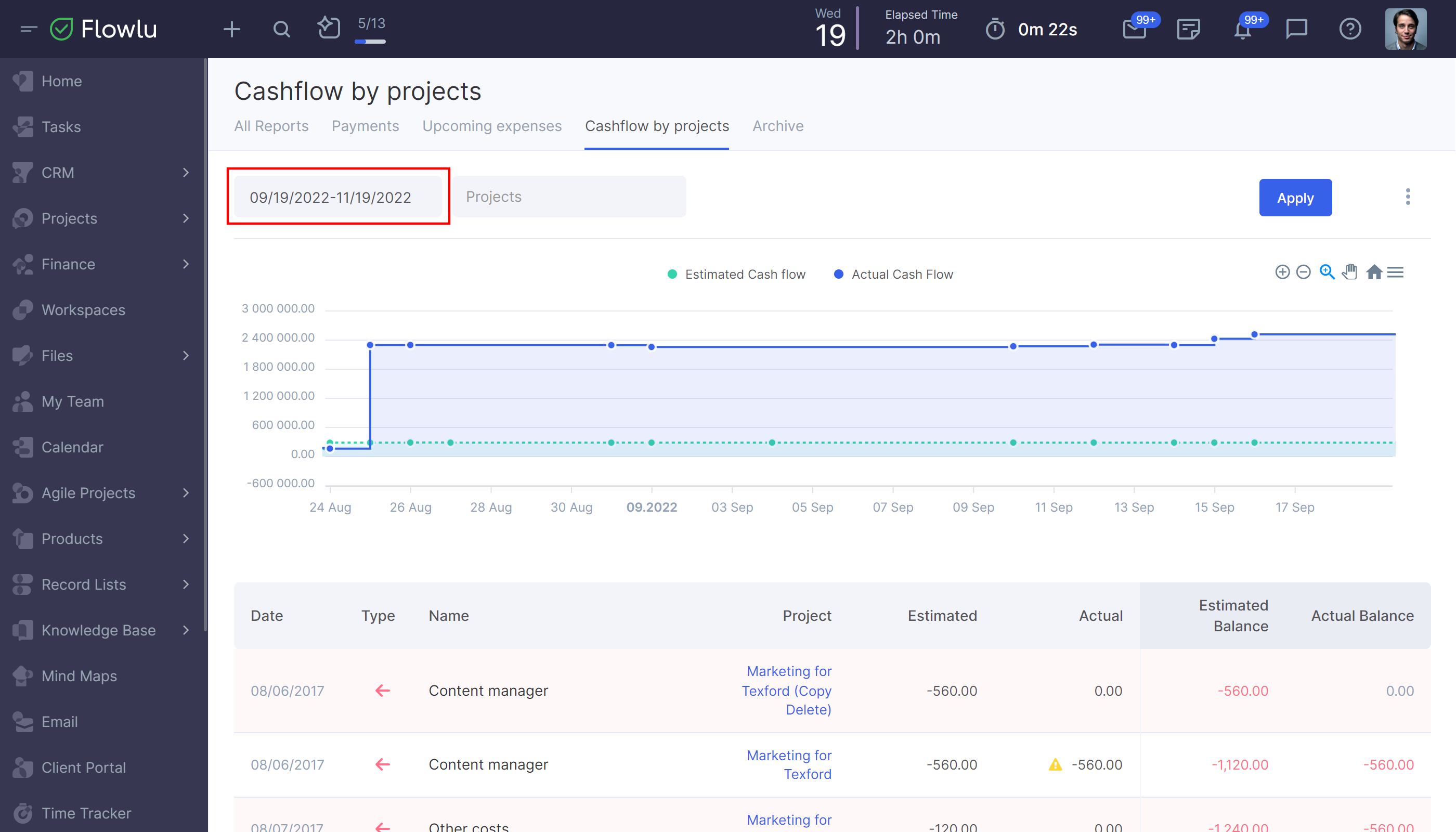 The following data is displayed under the chart:
planned date;
type of payment. Turquoise arrow—inflow payment, red—expense;
the name of the inflow payment or expense;
the project to which the payment or expense is linked;
planned and actual payment amounts;
planned and actual balance by dates.

In this list, you will immediately notice deviations from the schedule. The planned dates are highlighted in red when the payment is overdue or not fully paid. A yellow triangle next to the actual amount means that the actual payment date is different from the planned one (earlier or later).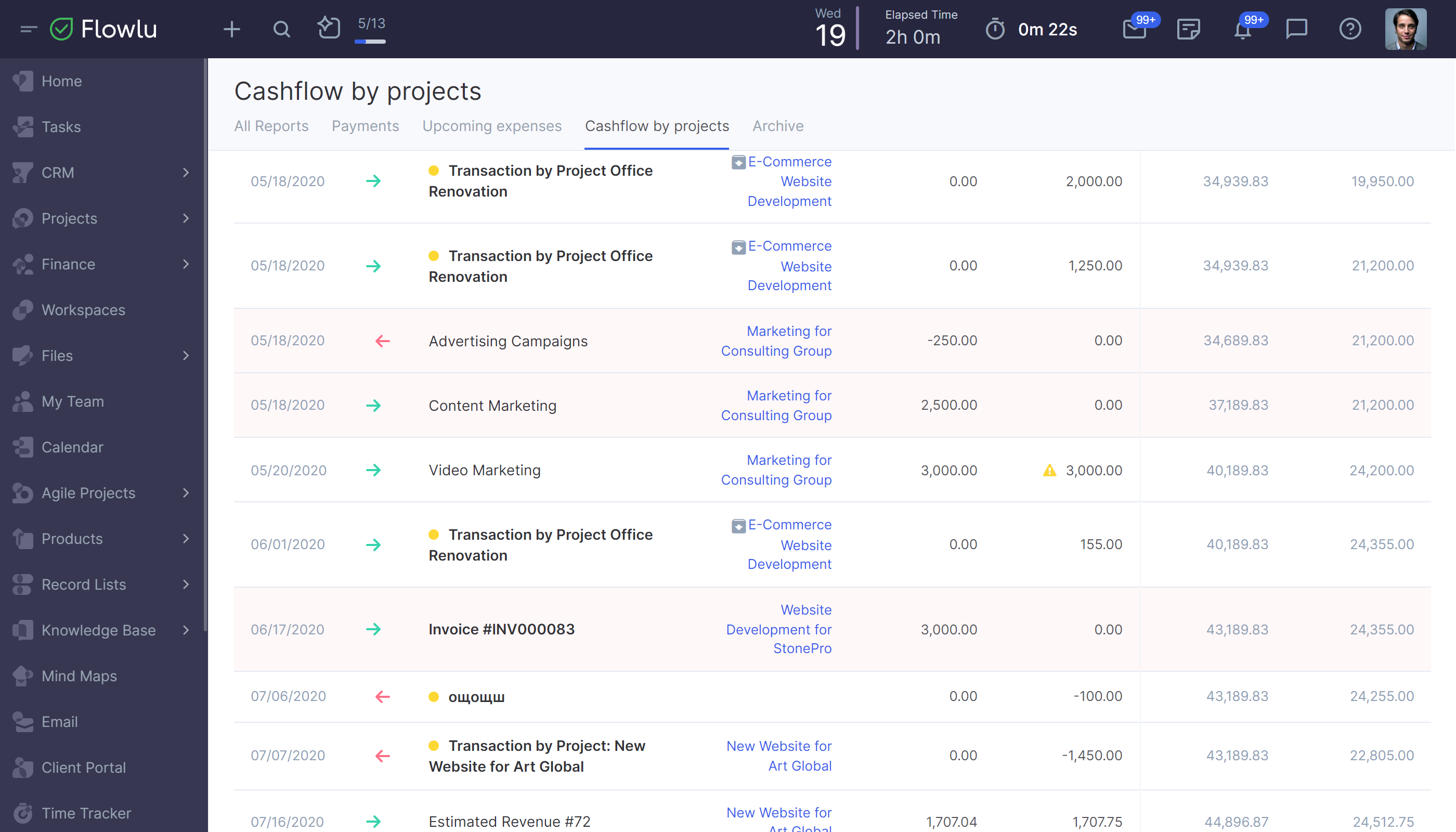 You can change the time period and see the cash flow for one or several projects by selecting them in the filter. After you filter it, click the Apply button.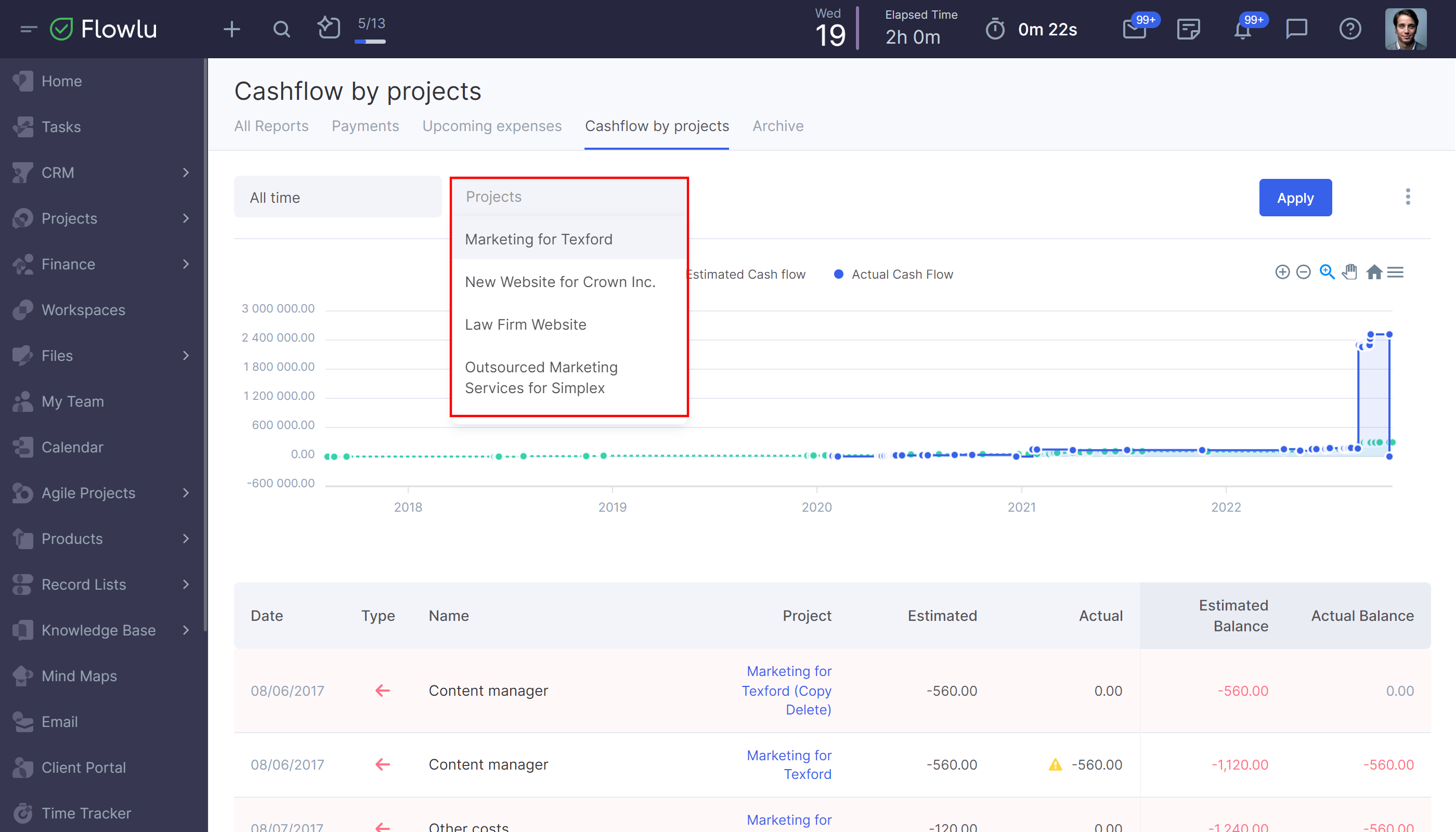 From the cash flow list you can:
Quickly record an expense for a planned cost. To do this, simply click on its name, and the side panel opens to create the actual expense.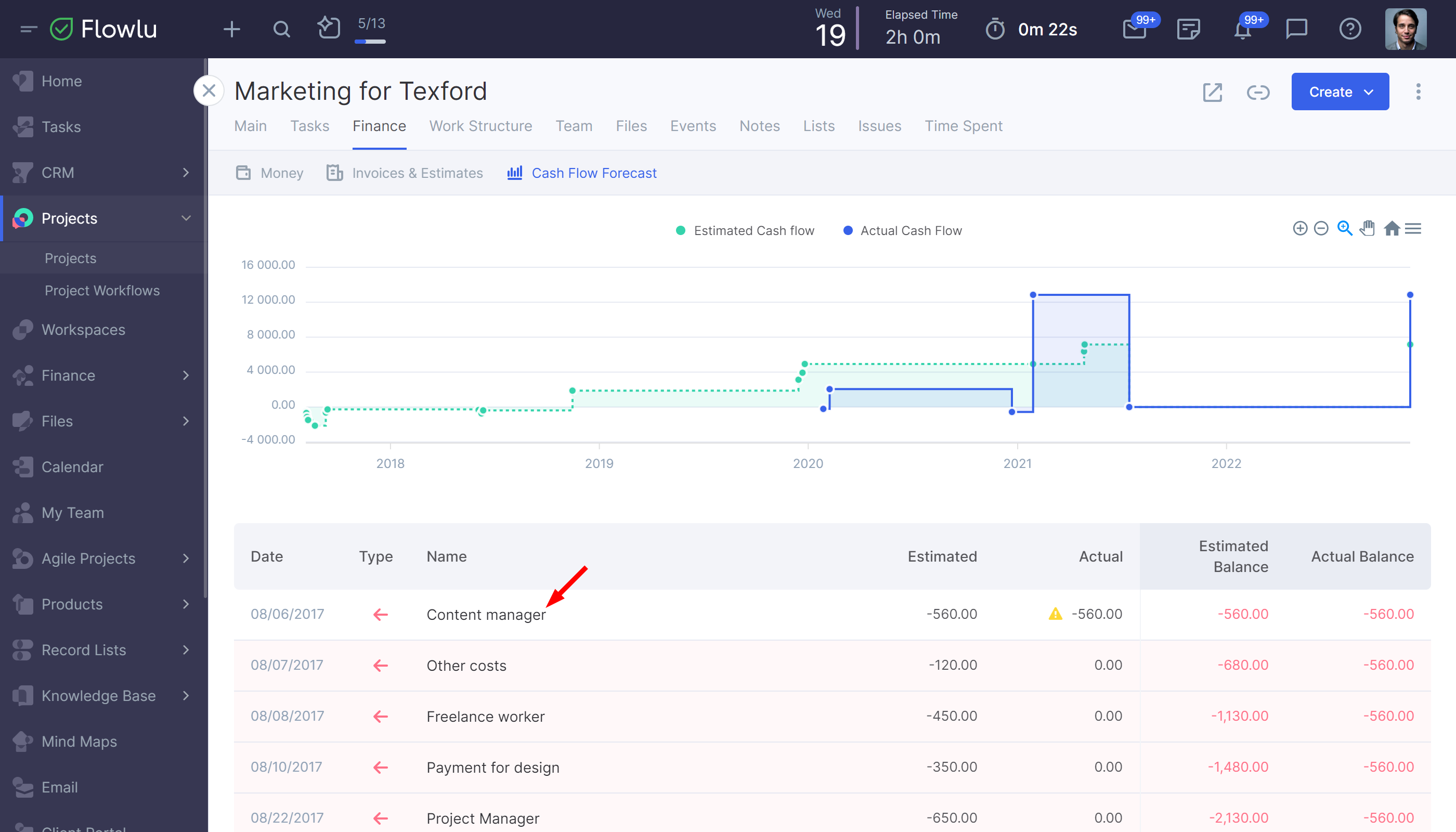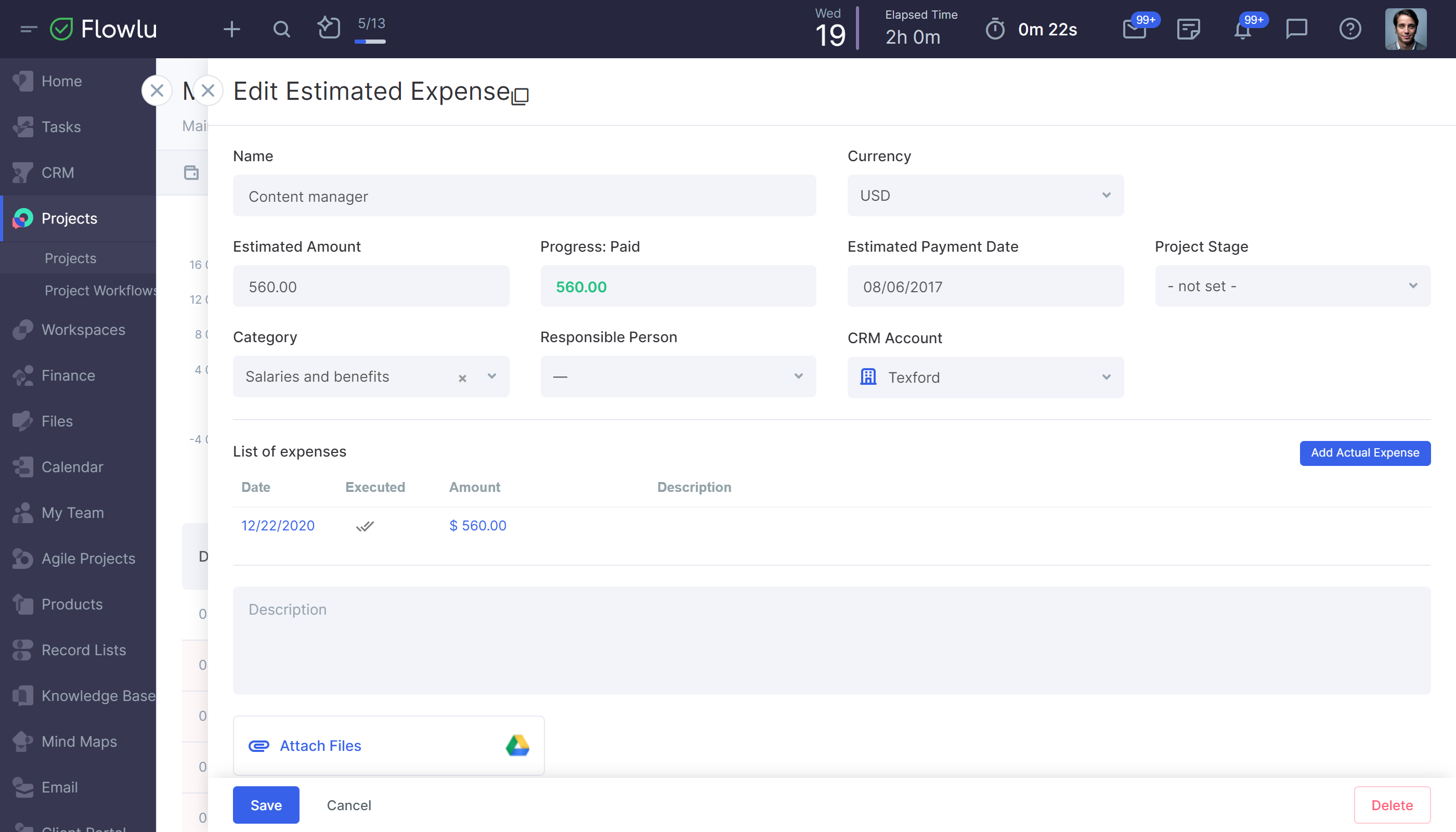 Planned cost window
When you click on the project name, its page opens, where you can quickly schedule the next payment