Invoice Templates
Invoice Templates
---
If you issue many standard invoices with the same positions during your work, then Flowlu can make your life easy. You can create a template and issue invoices within 20-30 seconds.
Templates can only be created by the administrators of the Finance app. However, all users of the system who have rights to issue invoices can use these templates.
Invoice templates are created in the same way as invoice itself. Go to Finance → Invoices and click the arrow to the right of the Create button. In the opened menu, select the Template option.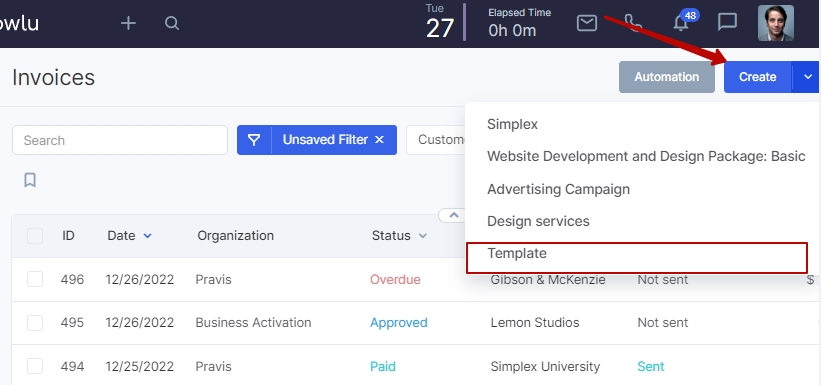 In the opened side panel specify:
the template title;
the organization/account on behalf of which the invoice will be created more frequently;
select the invoice print form, if there are several of them;
specify the items, price, discounts.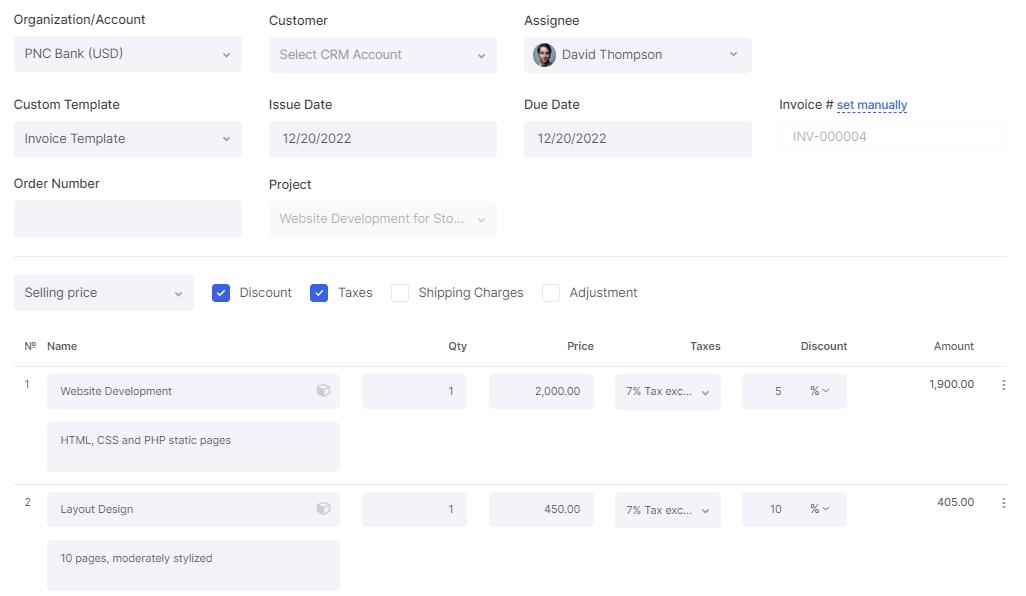 Find out more about entering data in the invoice at Managing invoices section.
You can create a template invoice from the list of invoices, as well as from Account, Project or Transaction detailed page.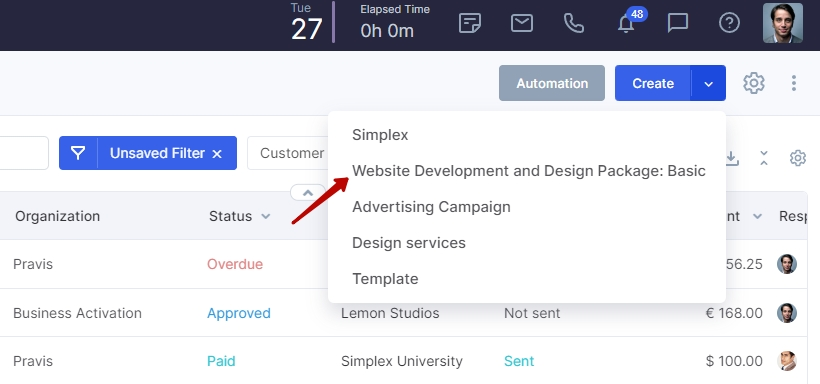 Creating a template invoice from the list of invoices

All information specified in the invoice template will be automatically generated into the new invoice.
Note. When invoice is created from a template, all data can be changed. For example, you can delete unnecessary items, create additional ones, change the amount of provided services and delivered goods, specify individual discounts, etc.