How to Create a Personal Imprest Account
---
Only Administrators can create personal accounts for employees. To learn more about access rights for the Imprest Fund module, explore the related article.
To create a new account, click the Create Personal Account button.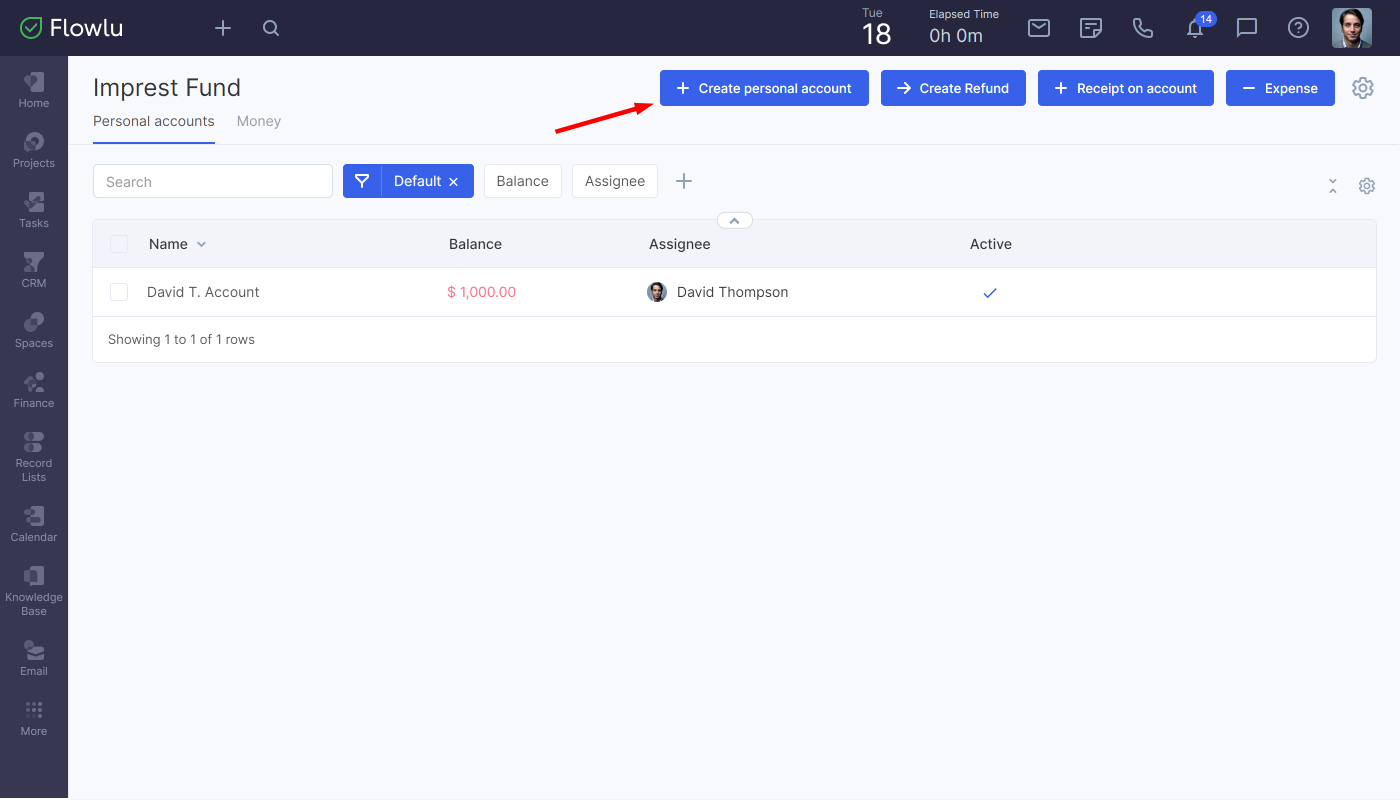 In the opened window, you can specify the following information:
account name
main currency
owner (a person who manages this account)
default status (to include all transactions from the account in the Money tab in the Finance module)
organization (to learn more about organizations in Flowlu, explore this article).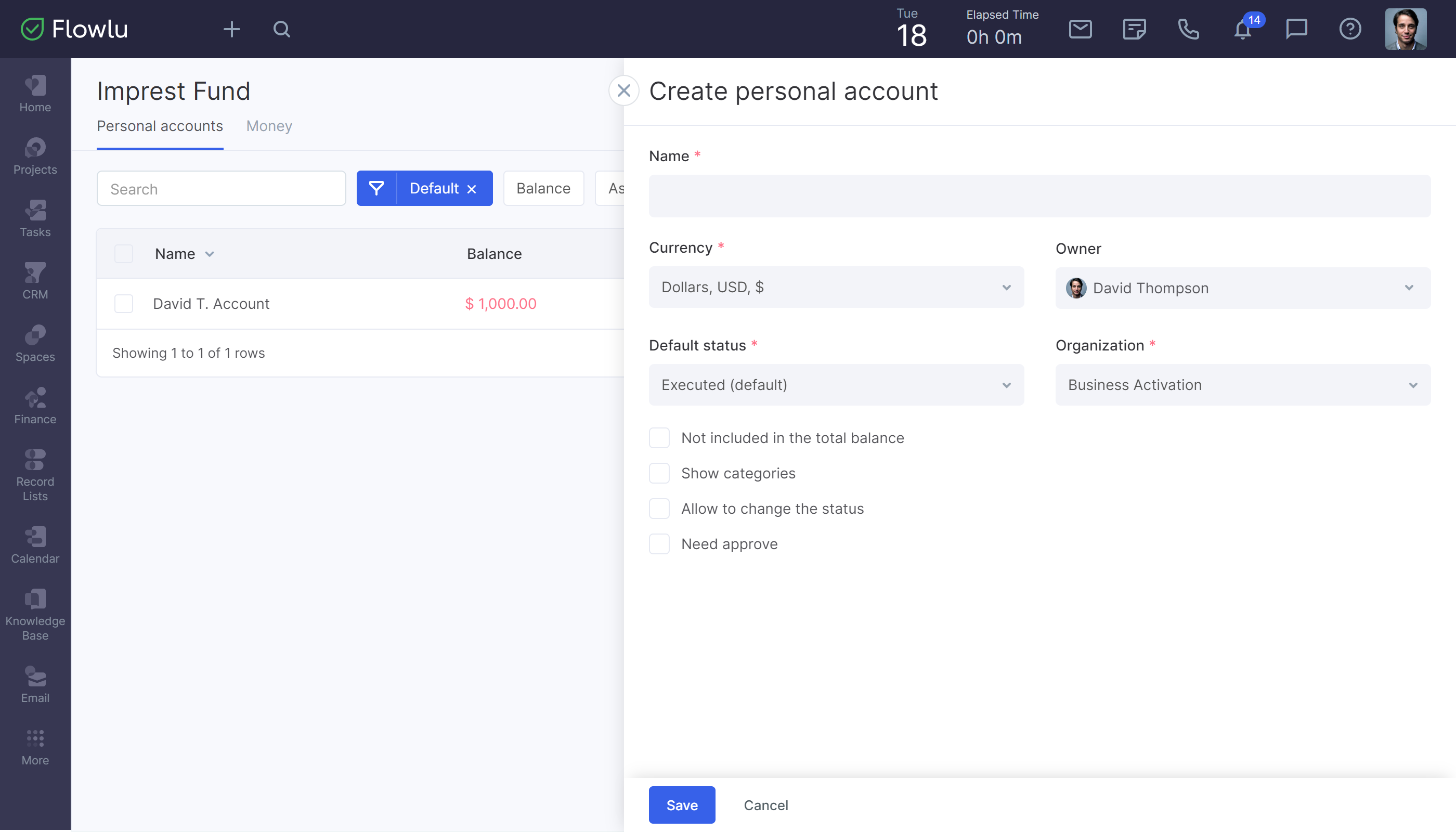 You can also enable the following options:
Not include transactions made within this account to the total balance
Show financial categories
Allow for changing the transaction status (cash flow, not executed, etc.)
Needs approval (if each transaction needs to be reviewed by the administrator).
Once all the changes are made, click Save.