Record Lists
Record Lists
---
The Record List app allows you to create your own lists (tables) to record important information and quickly find the necessary data using filters and sorting.
Create lists for managing any types of data—proposals, suppliers, equipment, agreements, access to the websites and services, etc.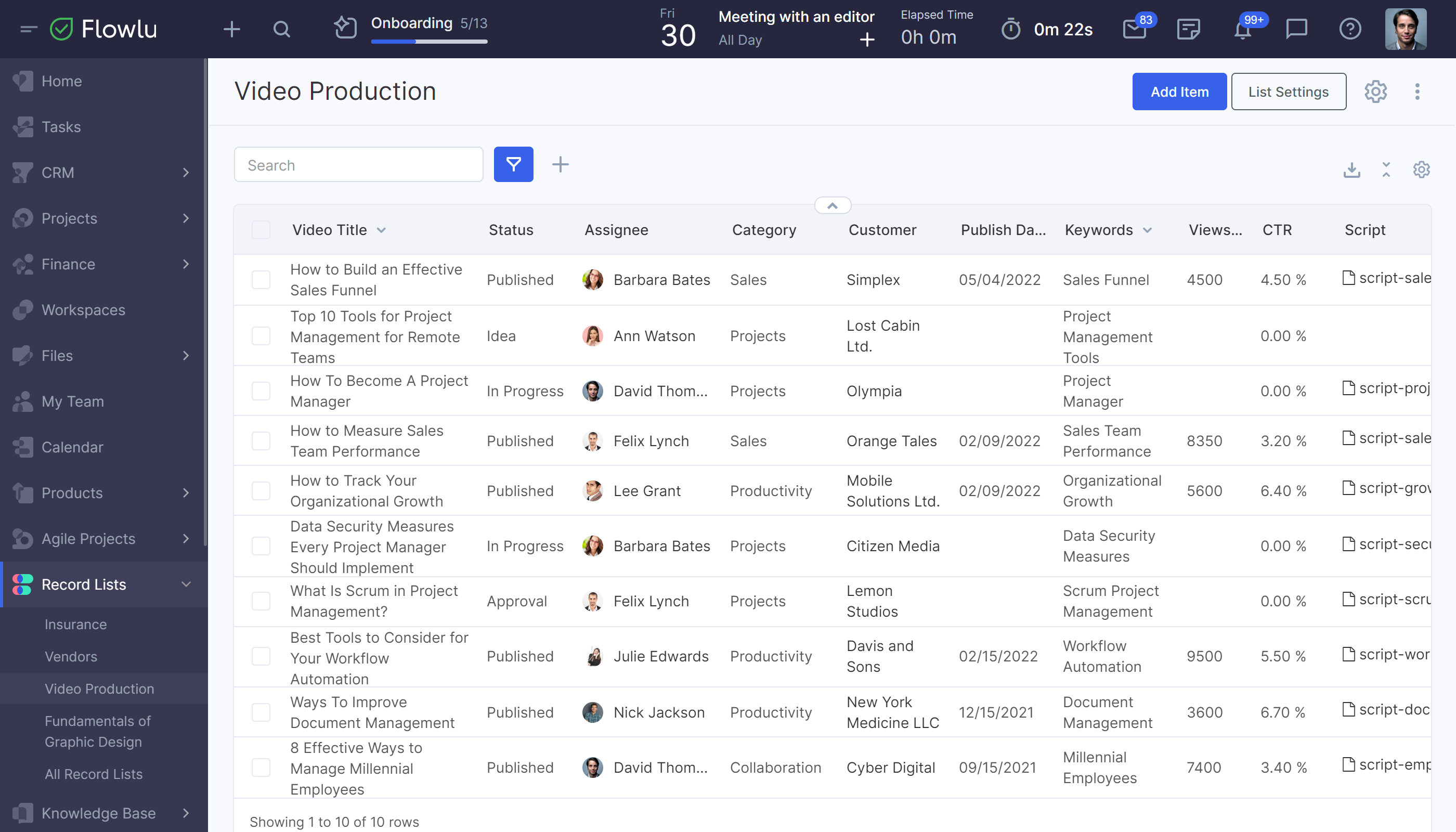 Link custom list records with CRM accounts and projects. In this case, they will be displayed on their pages.

For each list, you can open access to certain employees, allow them to edit or only to view the lists.
How to set up the Record Lists
Only the portal administrators can install the Record Lists app. Go to the Marketplace and select Record Lists in Apps.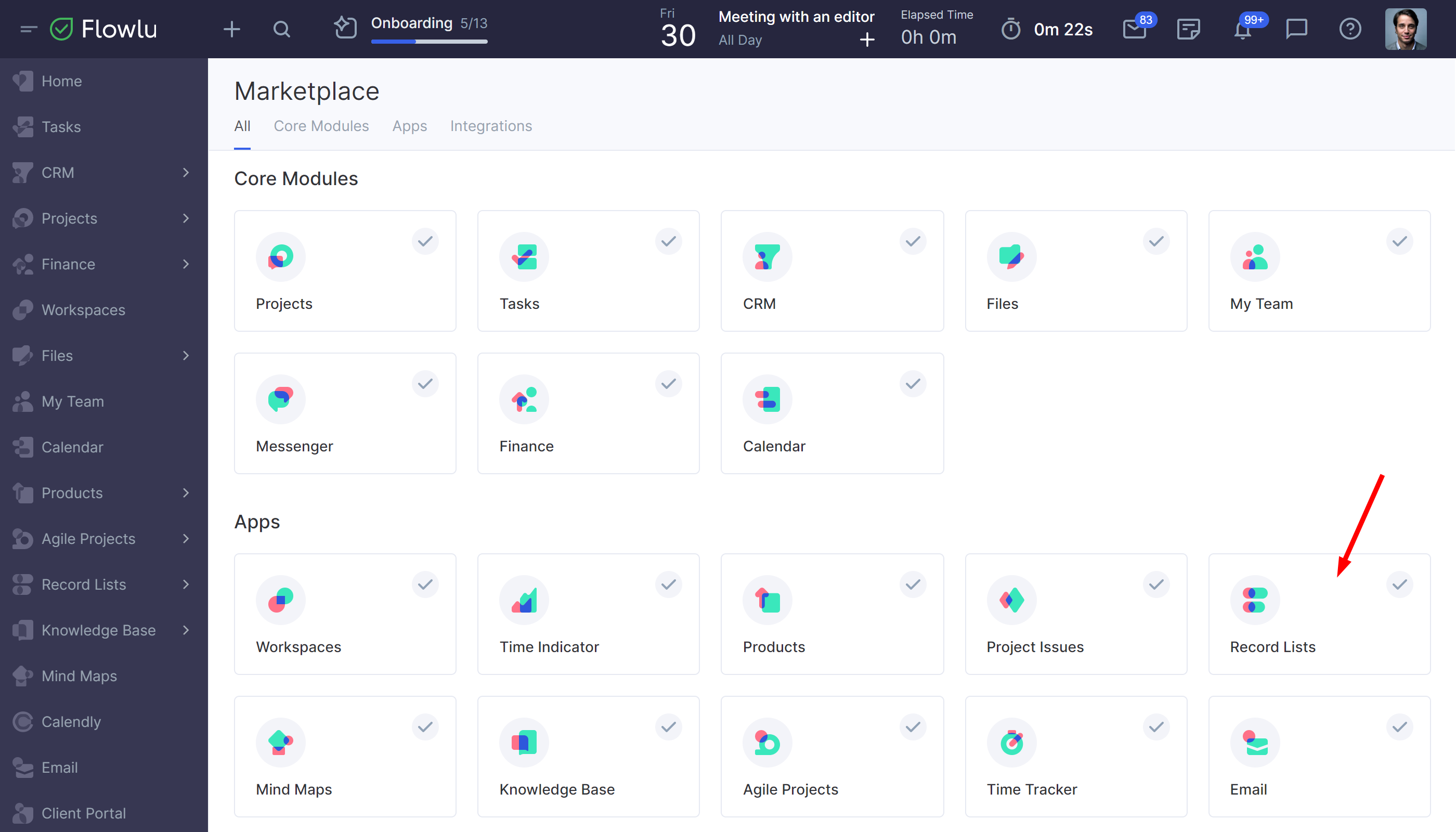 Click to it and install this application:

You can give access rights to the lists to employees in two stages: at the application level and at the specific list level.
To set access rights at the application level, go to the Apps → Record Lists section. In the Users and Roles tab, assign Administrators and Employees. Administrators will get access to all lists and will be able to create their own. Employees will see only those lists to which they will have access. They will not be able to create their own lists. Additionally, you can deny access to the application.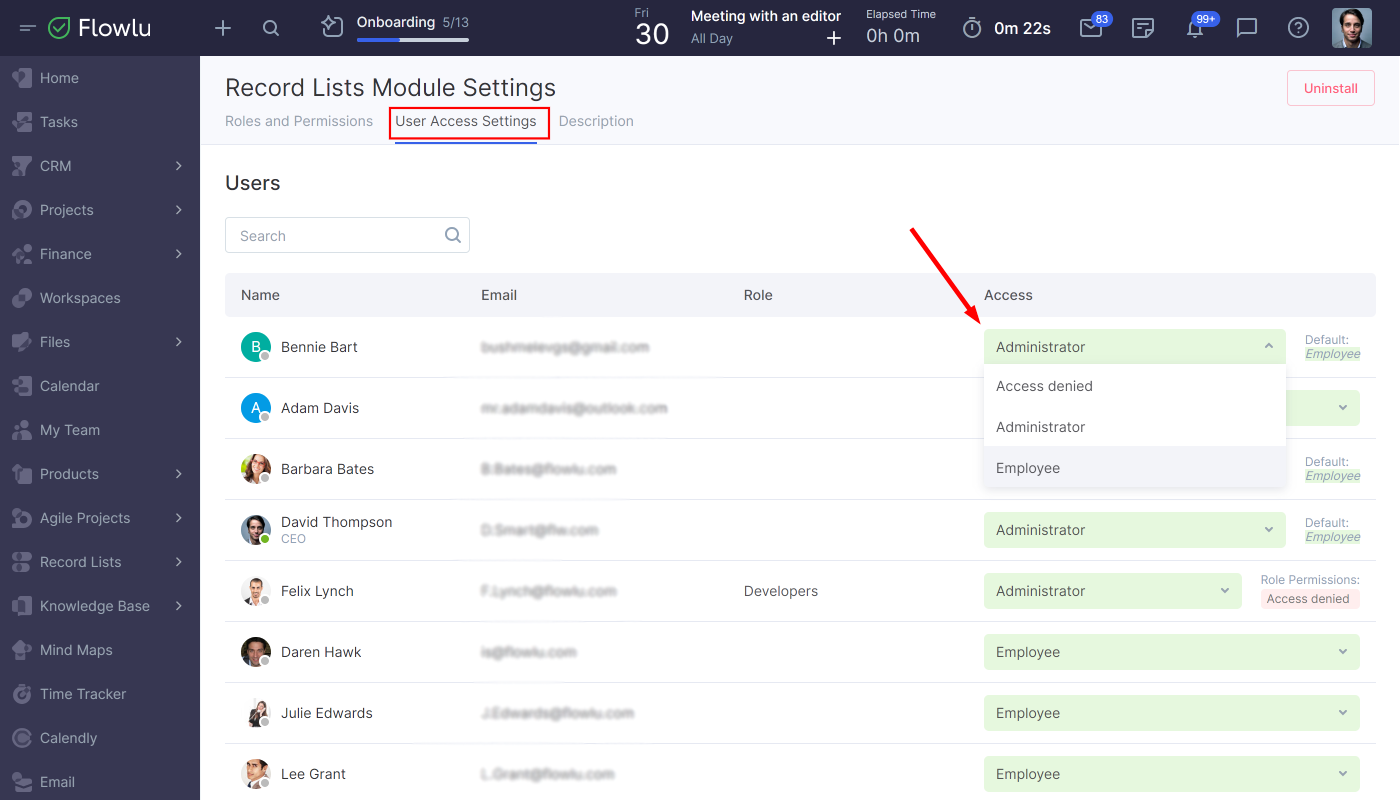 Now you can create the record list.

See also: How to Use Custom Fields and Lists to Improve Your Data Management