How to Create a Record List
How to Create a Record List
---
Go to the Record Lists and click New List.
Enter the list name and select the icon that will be displayed next to the name.

If you need to exchange comments for the list entries—check the box next to Comments on the item page.
After creating the list, it will appear in the menu. Go to its settings:

Set up your own fields: name them and select the type. Find out more about types of custom fields.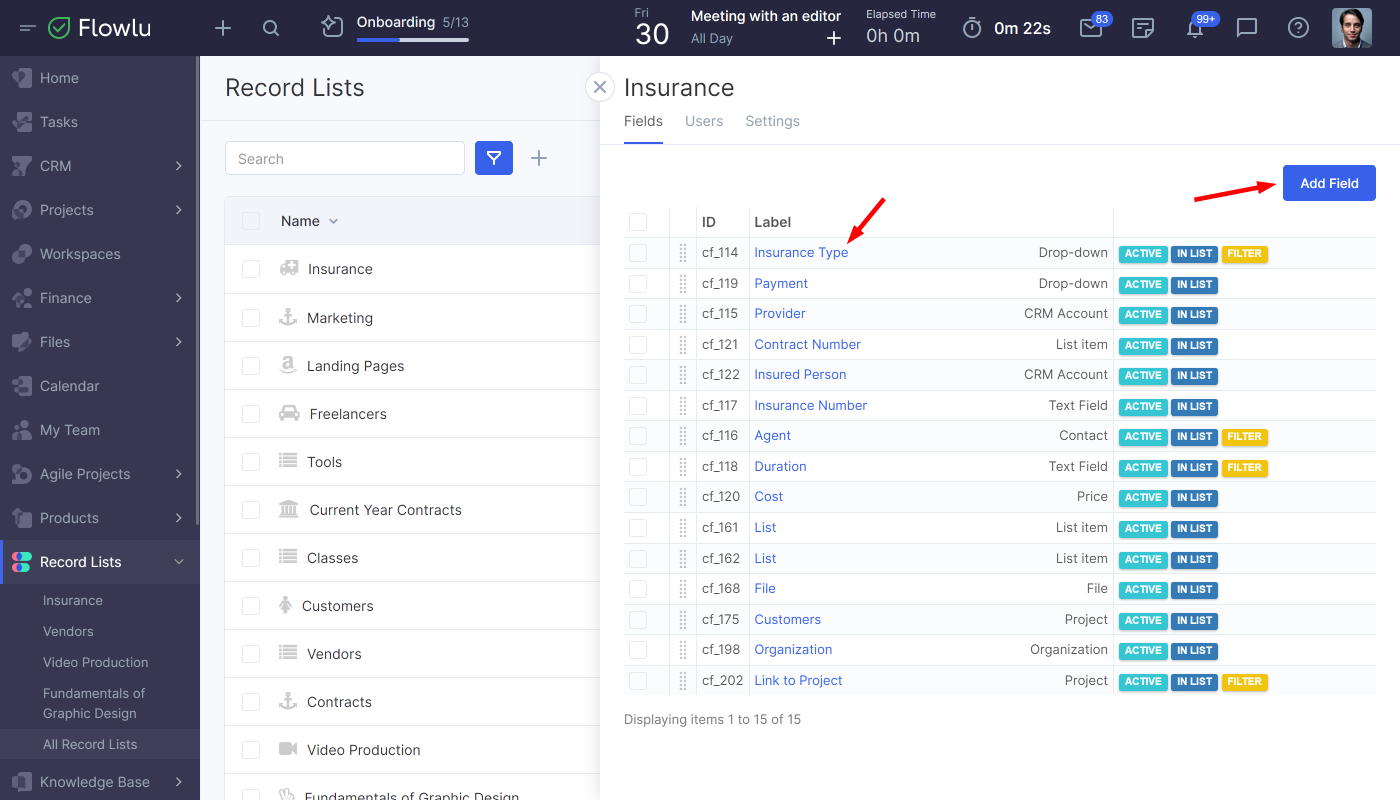 Note: If you select the CRM Account, CRM Company, CRM Contact (Object Picker) or Project field type, lists will also be displayed on their pages. Employees, when opening the CRM Account page or a project, will be able to obtain information and add a new item to the list.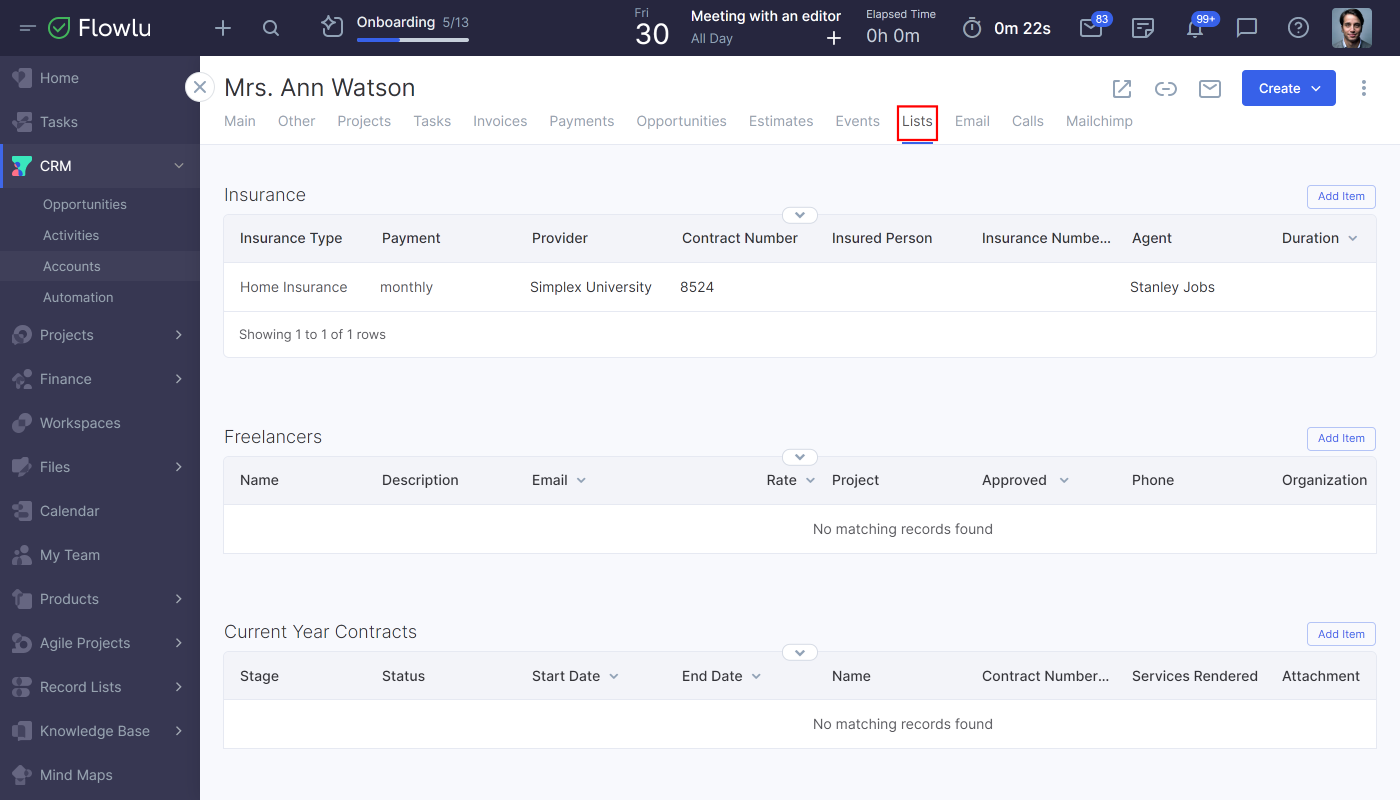 List Field Settings
After you add all the required fields, set the settings for each of them. To do this, click on the field name.

Here you can activate the following settings: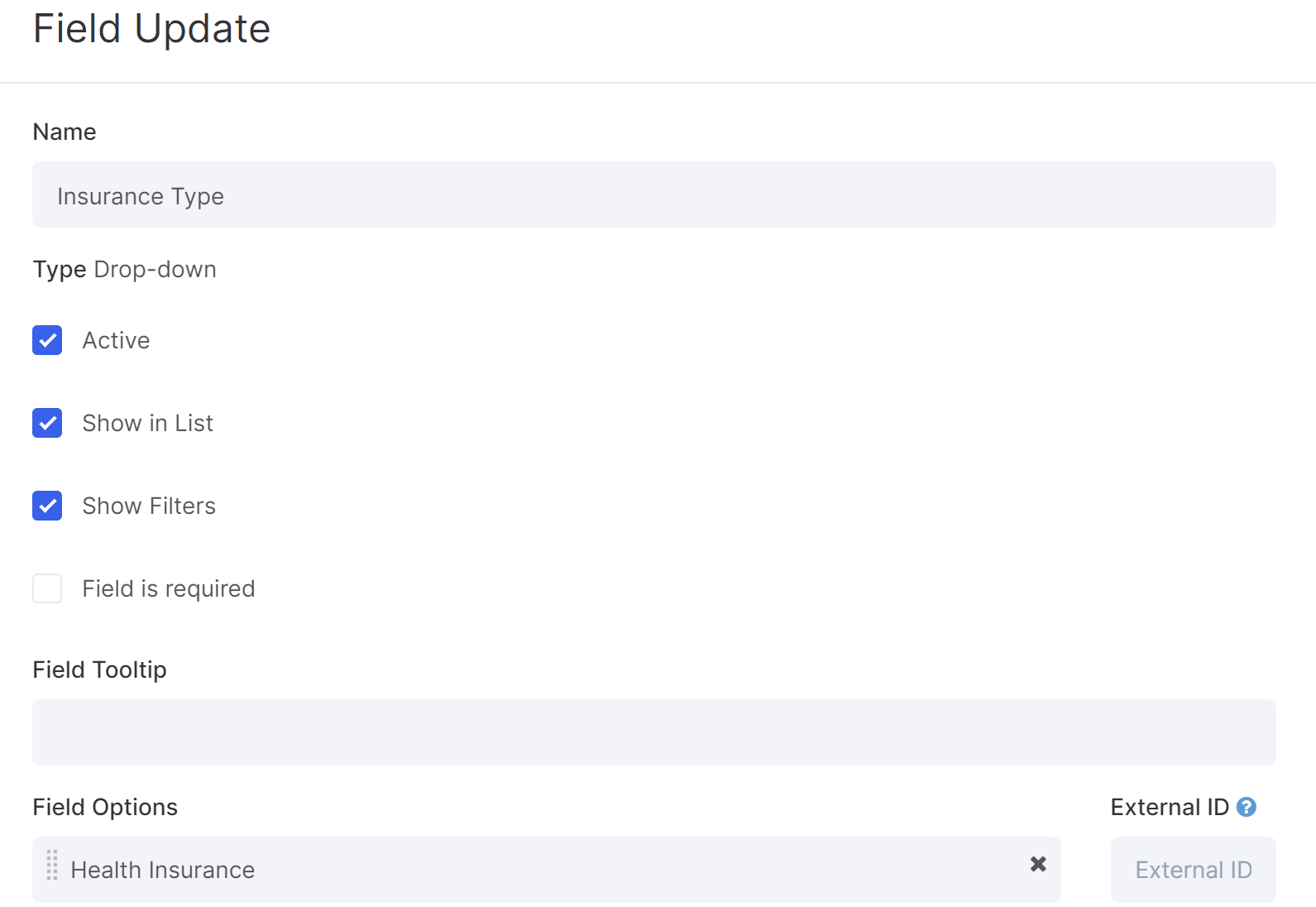 Active. Shows if the field is active or not.
Show in list. Activate this field if you want it to be displayed in the list table.
Show filters. Fields can be displayed in the filter. Due to it, you will be able to create any selections and instantly find the necessary data.
The field is required. The record will not be saved until this field is filled out.
Field Tooltip. If entered, there will be an explanation next to the field.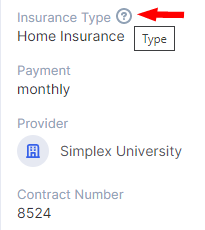 Under the Users tab, give access to employees. The user can edit this list, add new entries or only view it: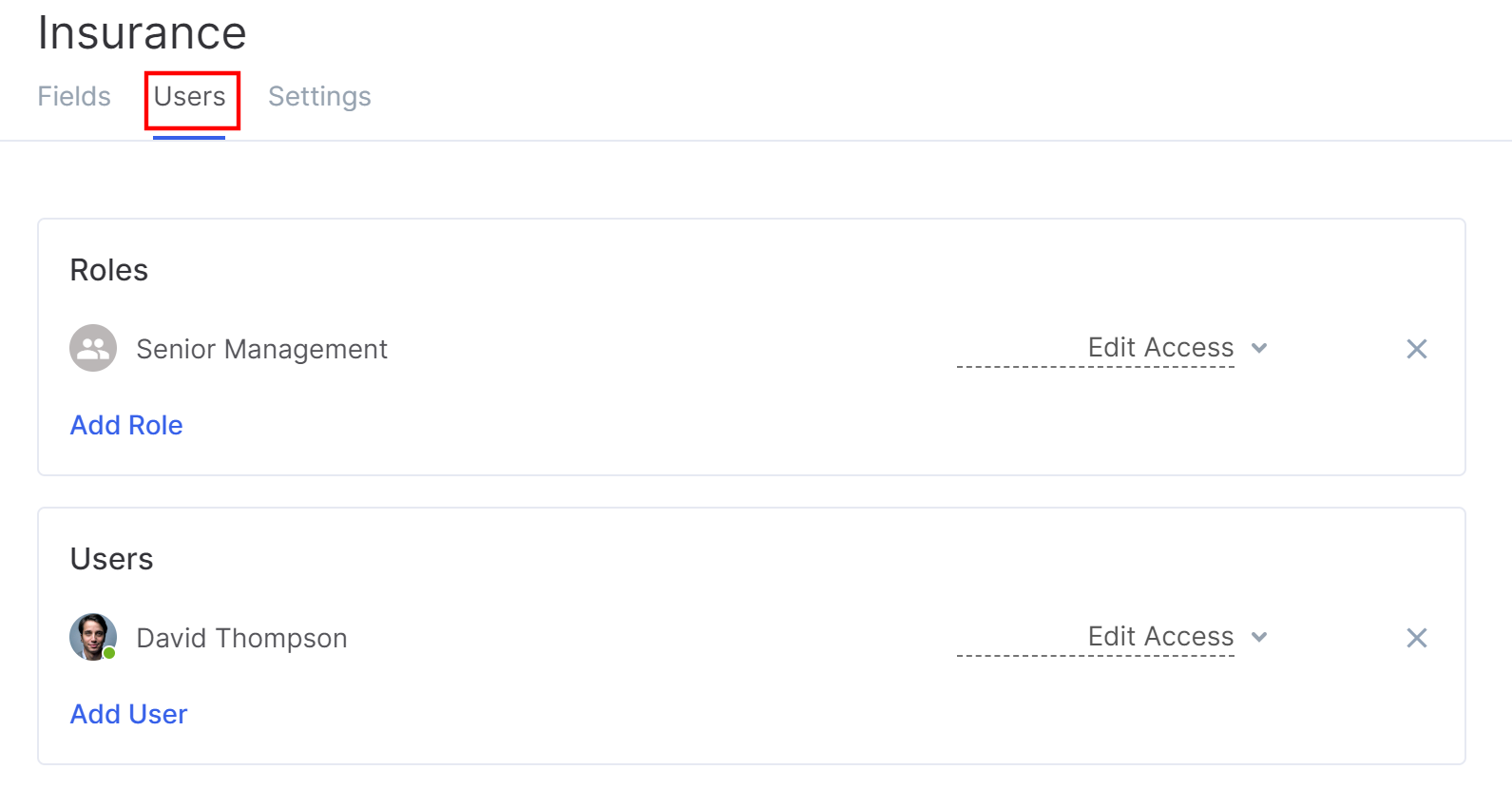 In the Settings tab, you can change the list name, the icon and set up comments display on the item page.