Working Quickly with the Opportunities
---
In Flowlu, opportunities are easily and quickly processed. To switch between them, you just need to click on their names. The opportunity card with all the important information will be opened in the sidebar.
At a quick view of an opportunity, you can:
Quickly move the opportunity to the next stage using the Next stage button (1) or click on the bar with stages (2);
issue an invoice, create a project, an event (a meeting, a call, an e–mail), a task;

close a deal through the Lost button (3), and, if the opportunity is at the last stage, through the Won button (4);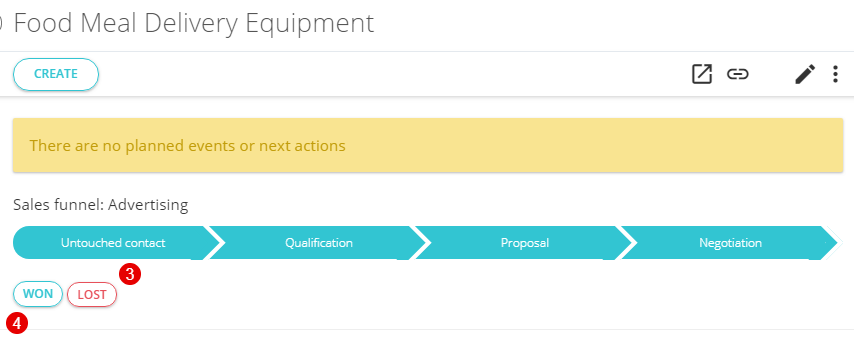 specify the budget (5);
change the responsible person (6);
specify the approximate time for closing the opportunity (7);
add an account (8);
view the account card by clicking on its name (9);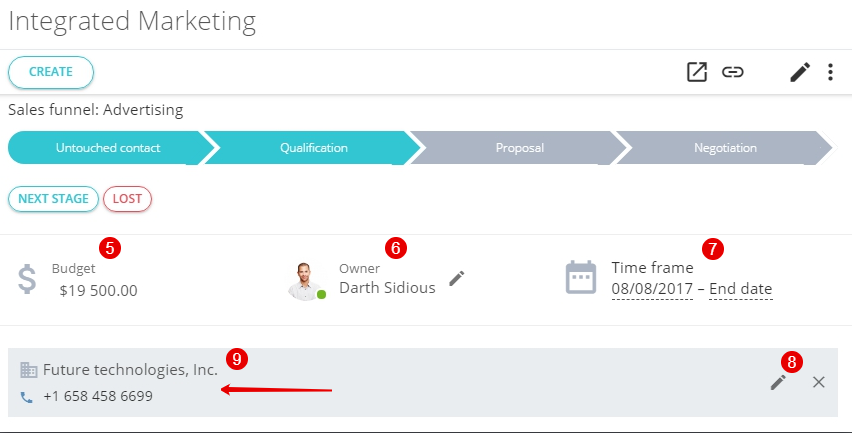 see the scheduled events and close them. To open the event, click on the event name.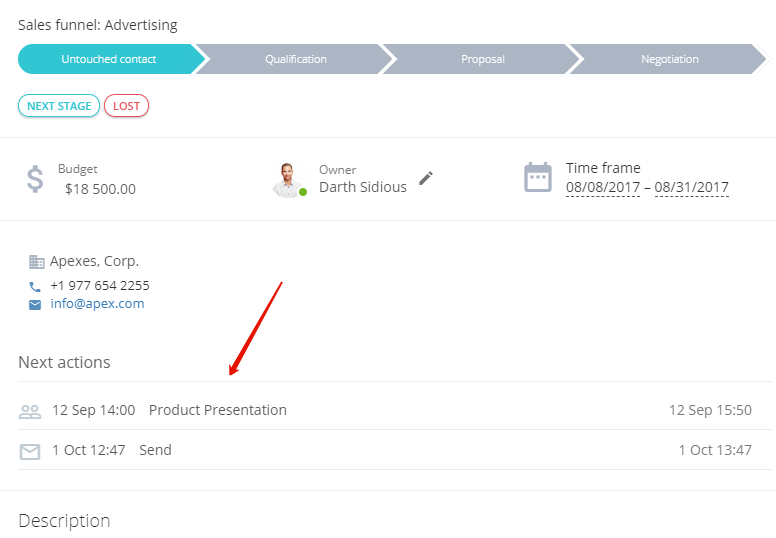 The history of completed tasks, events, invoices, transactions, projects, files and all other information on the opportunity is stored on its detailed page. To go to it, click on the icon with the square and the arrow pointing diagonally up: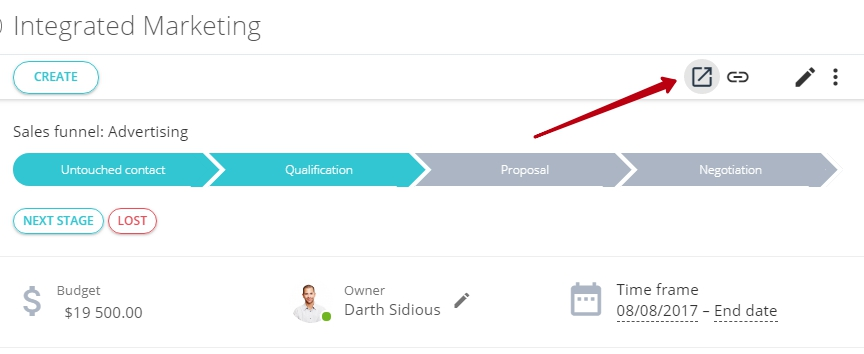 ---