How to Create an Opportunity
How to Create an Opportunity
---
An opportunity is any potential customer who got in touch with you and is interested in purchasing your products or services. Such people have high probability of becoming your clients.
In Flowlu, the opportunity page stores the entire client communication record — events, tasks, invoices, estimates, tasks, files, and more.
If the opportunity is won, you can issue an invoice and convert it to the project. Won closed opportunities are moved to the Archive section. The lost opportunities are closed with an indication of the loss reason.

You can create the opportunity manually or automatically.
In this manual, you'll learn how to add the opportunity manually.
How to Add an Opportunity
In Flowlu, there are several ways to create an opportunity.
Method #1
Through the Create button, in the Opportunities section: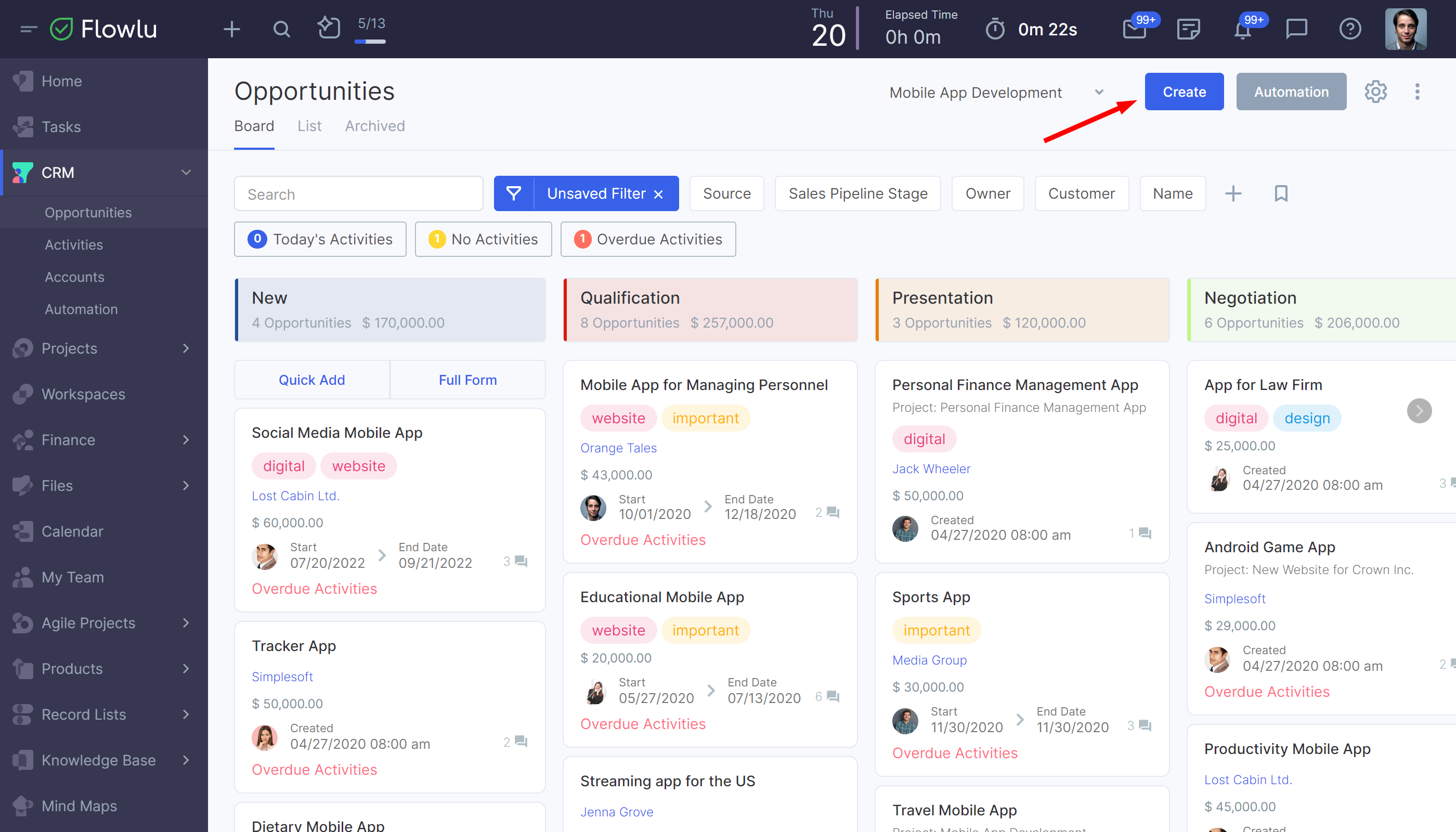 In the opened window, add the necessary information for the opportunity:
name and budget;
the source — where did this client come from.
identify the pipeline;
select a CRM account from the list or create a new one.
Method #2

Through the Quick Add button on the Opportunities board: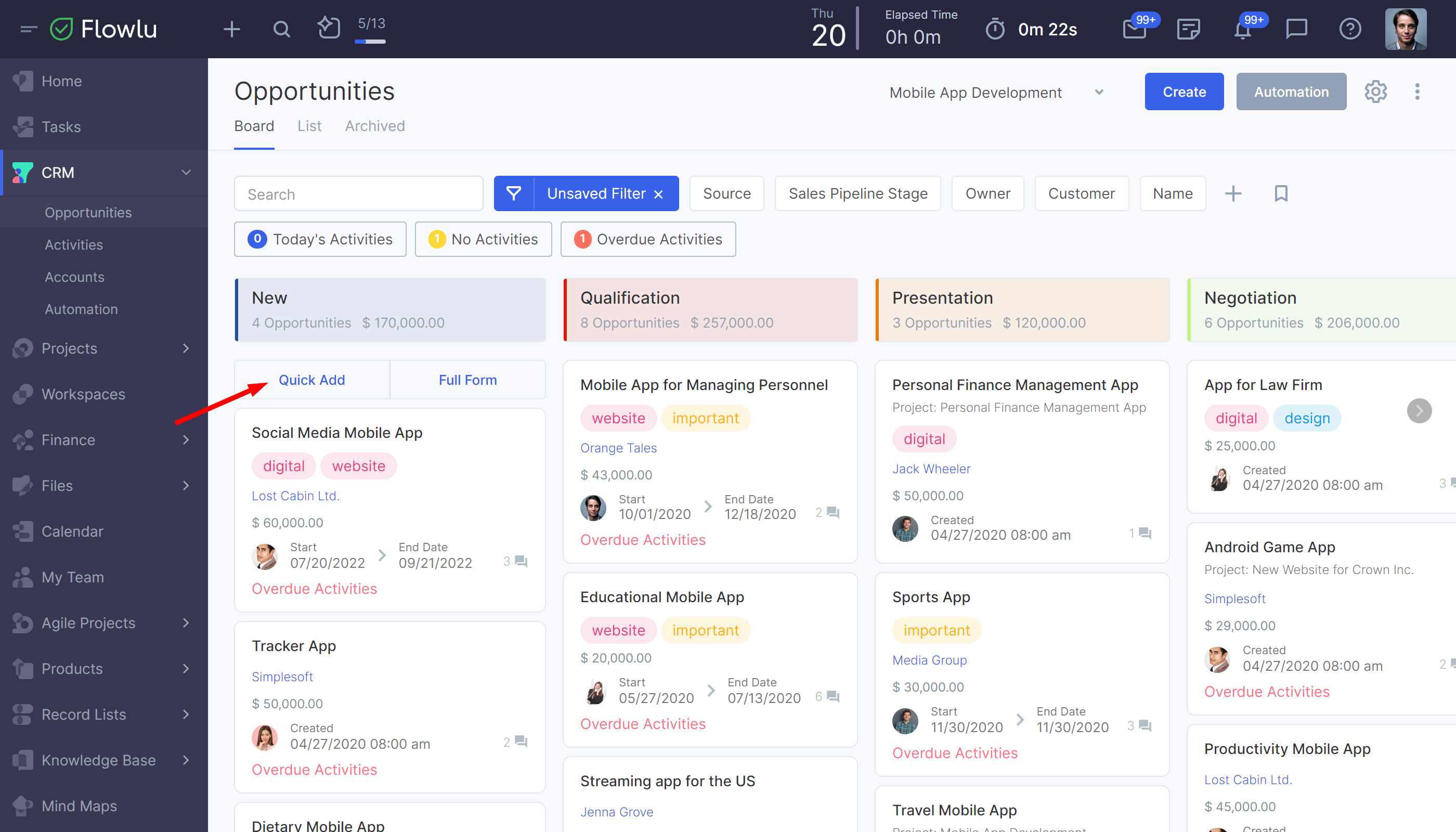 Enter the opportunity title, its budget, specify the CRM account and click on the checkmark or Enter to save: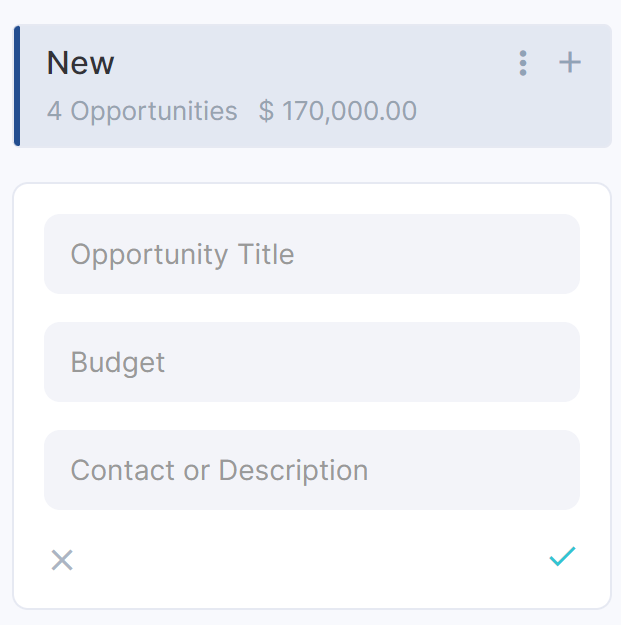 Method #3
Through "+" in the upper menu regardless of which section you are at this moment: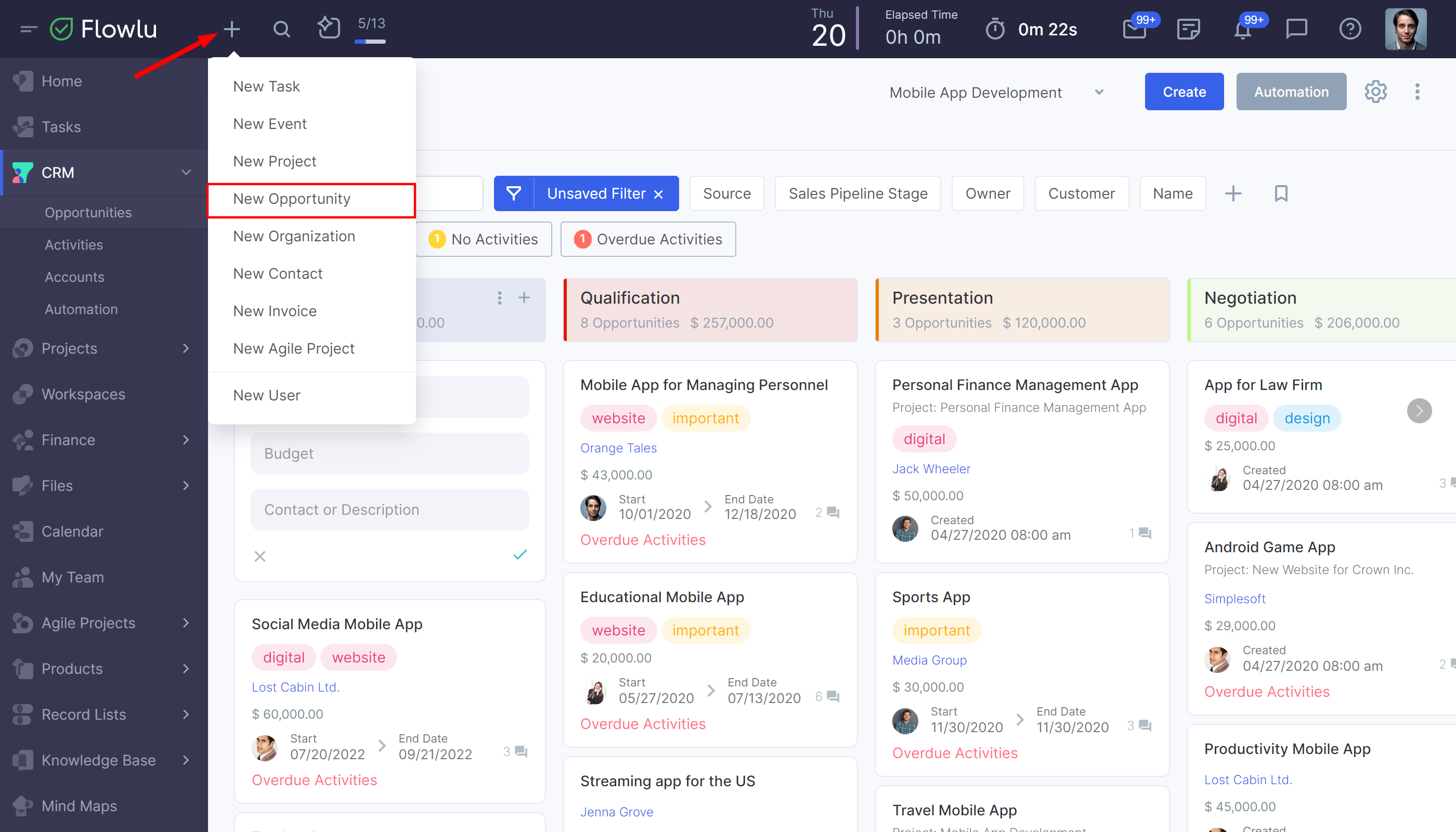 Method #4
From the organization or contact record.