How to Distribute a Payments to Multiple Transactions?
---
One payment or expense document can be distributed into multiple transactions. Each transaction is linked to a specific financial item, and, if necessary, to an account or project.
To create multiple transactions for a payment document, go to the Finance application, to the Money tab and open it:

Click the Add New Row button to create an additional transaction: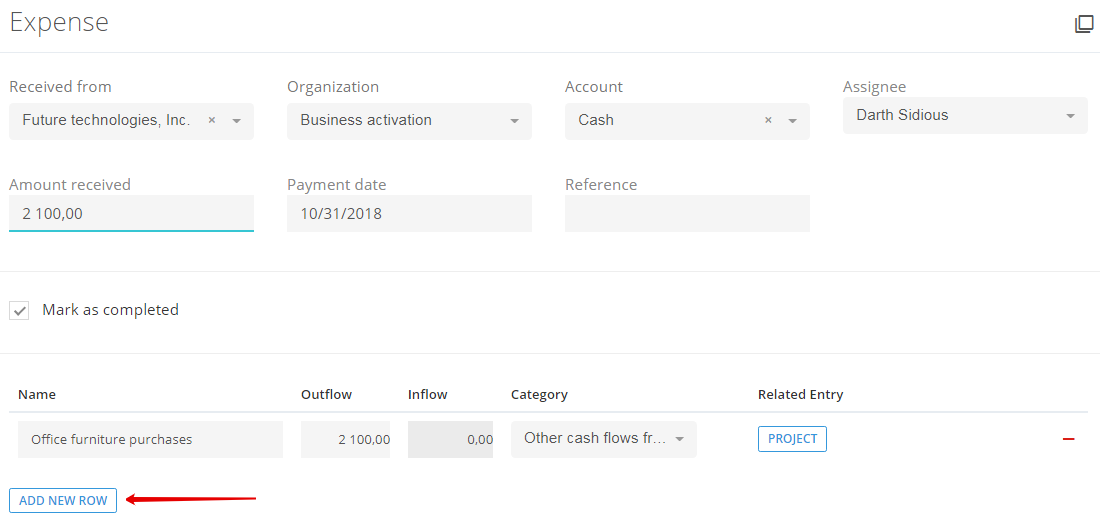 Enter the transaction name or leave the automatically generated by the system one and indicate in the column Payment or Expense the necessary amount (1).
After specifying the amount for the first transaction, the system will automatically calculate the balance (2). Click on it to automatically fill in the Payment or Expense fields.
Specify the financial categories for each transaction (3).
If necessary, add more transactions via the Add New Row button and save the document.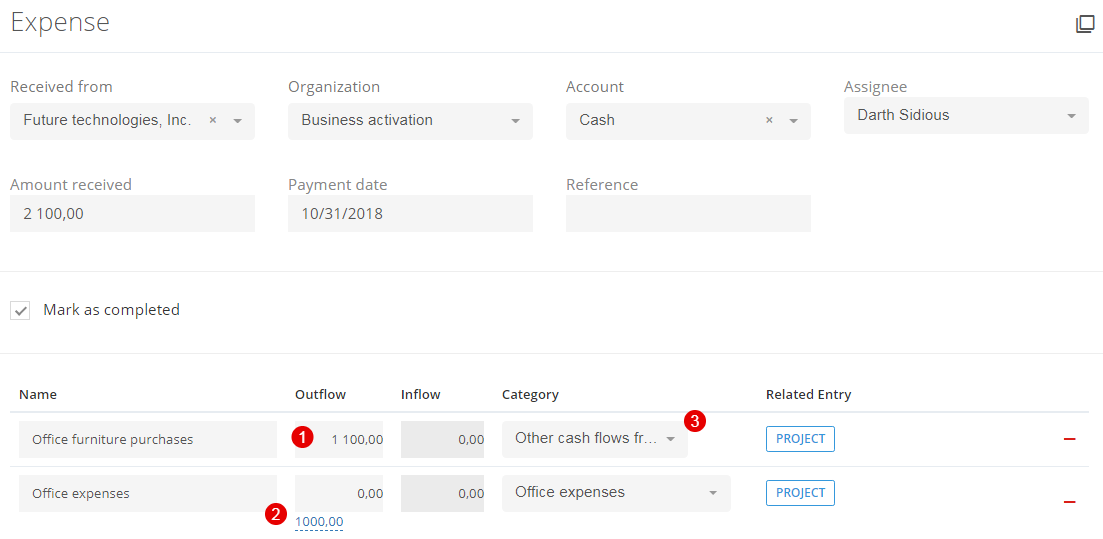 If you create transactions for a smaller amount specified in the payment document, then when you save it, a balance transaction will be automatically created and marked as an unallocated amount.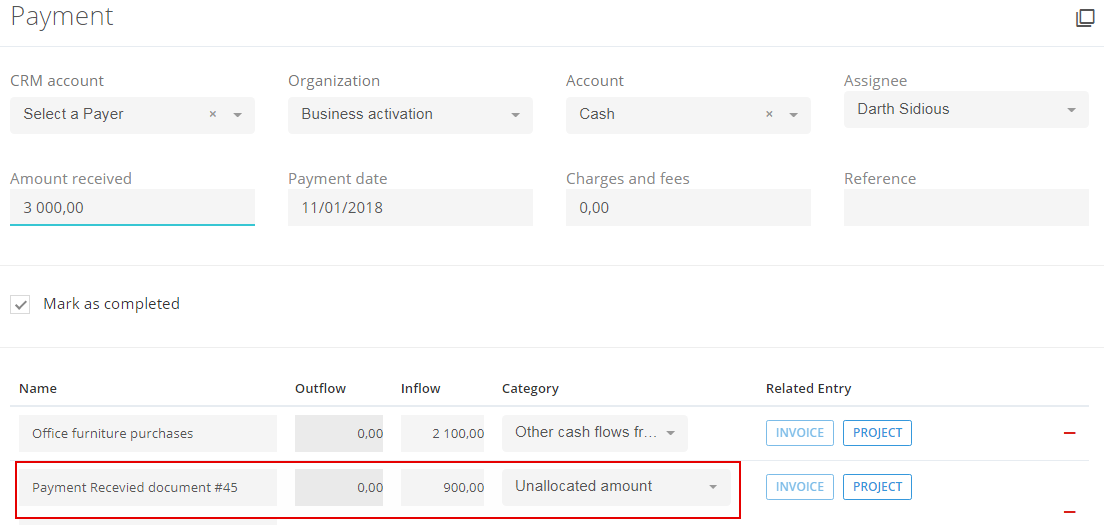 After distributing the payment into several transactions in the Money section, the following will be displayed:
in the Category column—the number of transactions created. When viewing this item, you will see which financial categories were used to make transactions and for what amount.
in the column Invoice/Project—invoice numbers or project names, if the transactions were assigned to them. Read more about this below.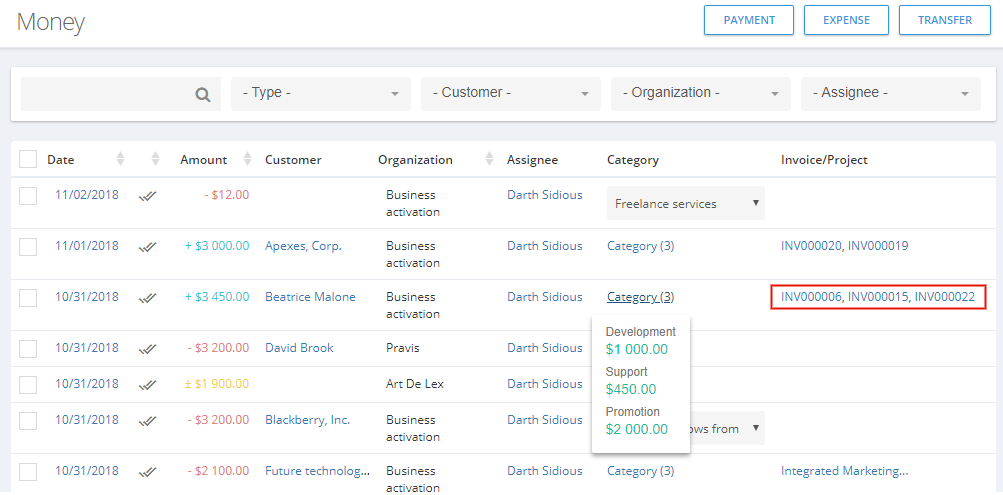 In the list of transactions, such payments or expenses will be displayed on separate lines.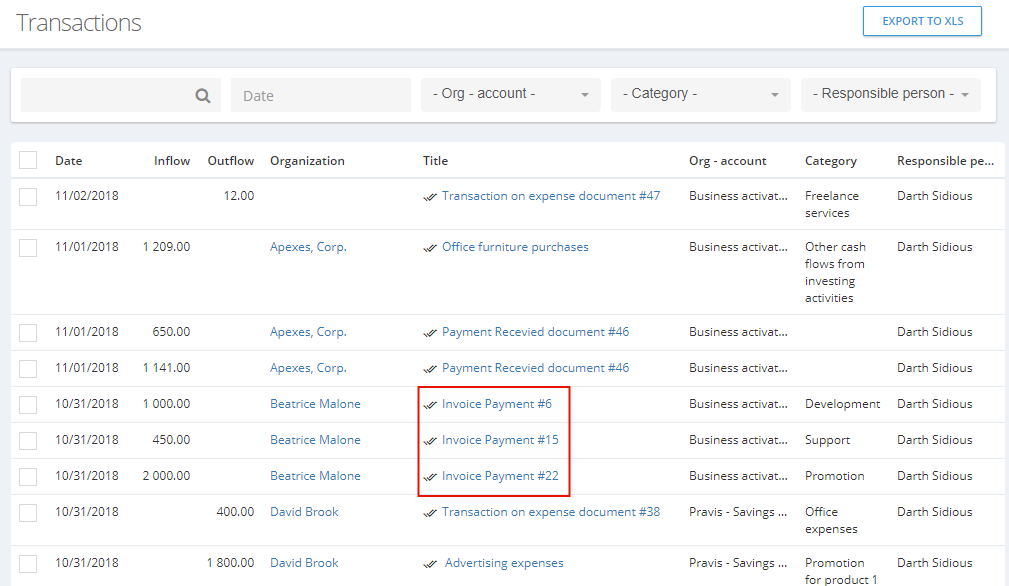 ---