How to Distribute Several Transactions to Categories
---
If, when creating, the transactions were not assigned to any financial category, they are considered to be unallocated. In the Money section → Category column, such transactions will be marked as unallocated.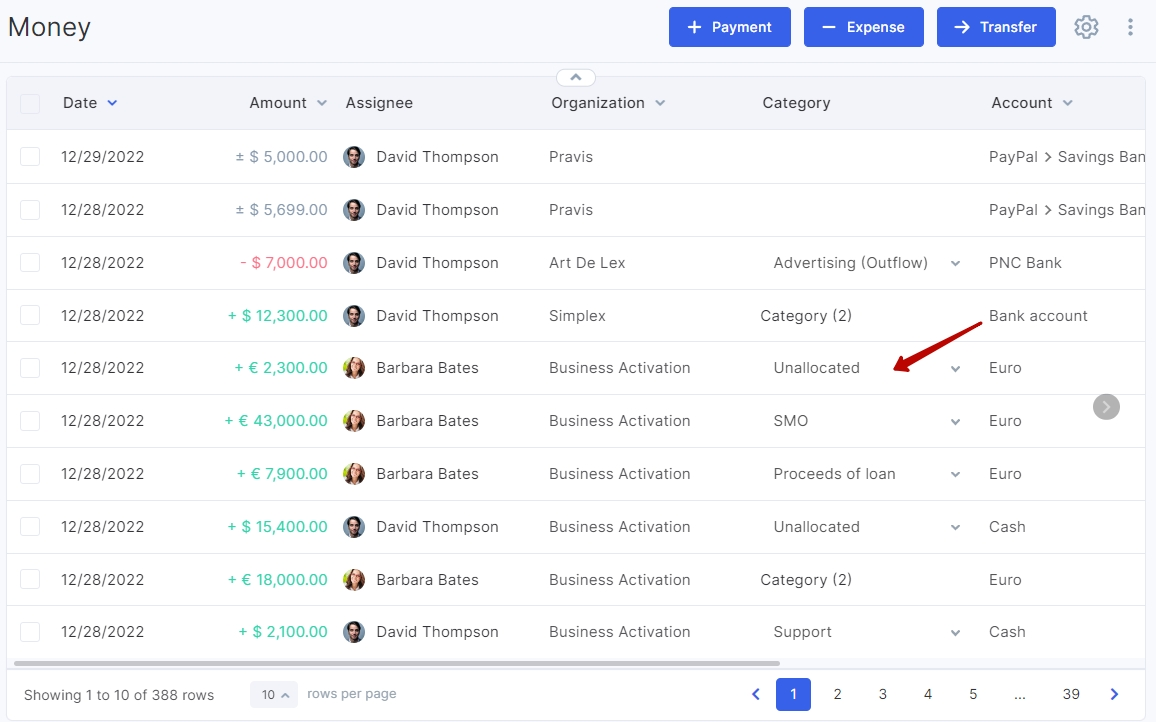 Unallocated transactions in the Money section
In section Finance → Money, unallocated transactions can be immediately assigned to the necessary financial category. To do this, click on the drop-down list. When selecting a category, the changes will be saved automatically.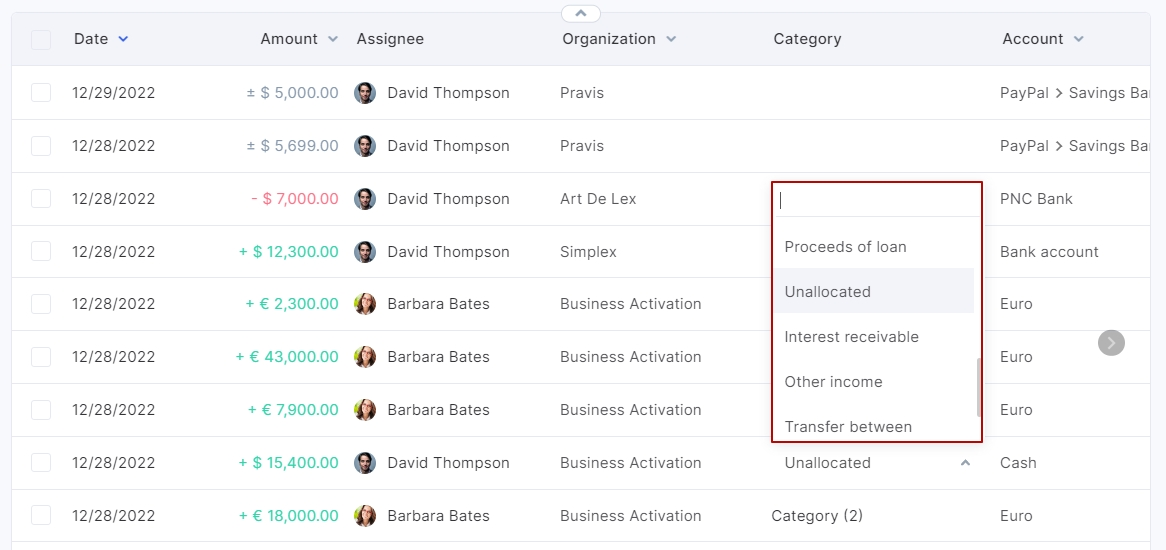 To assign several transactions to the same financial category at once, select them and click on the Allocate button.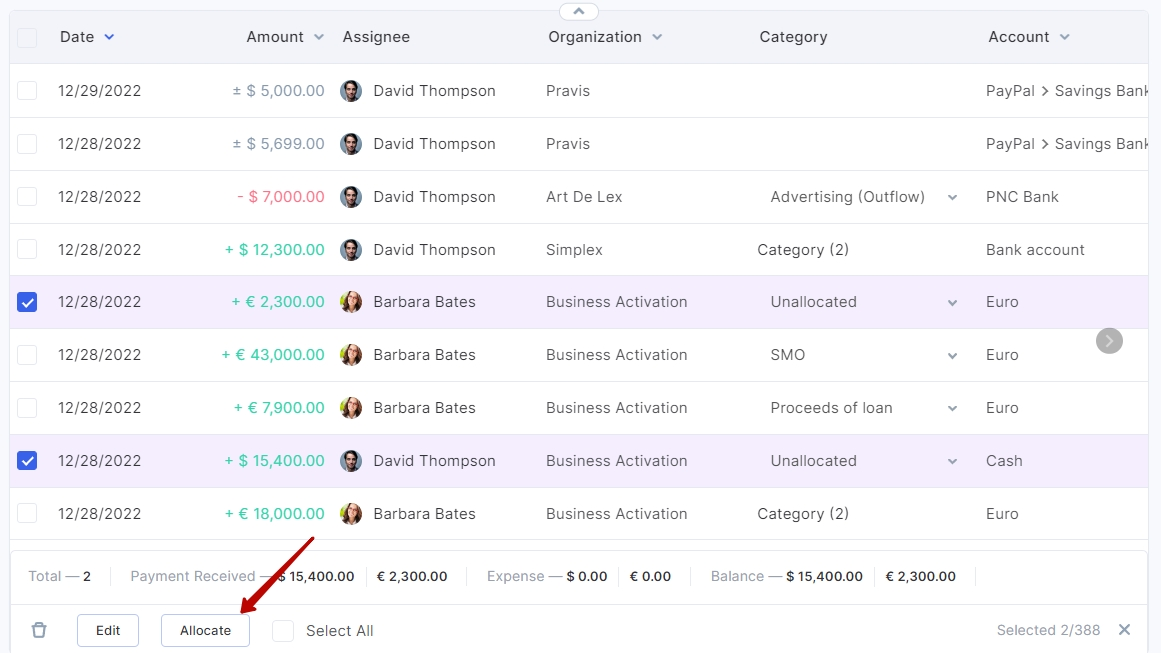 In the opened sidebar, you can change the assignee and the category of income or expense.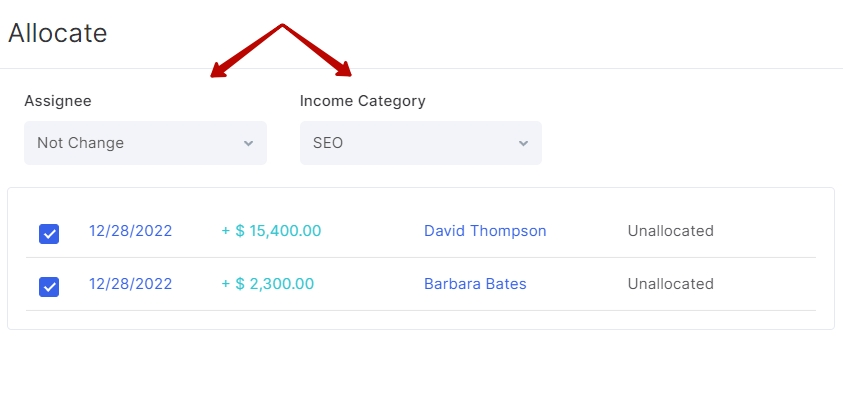 Here you can remove the checkmarks from the records that do not need to be distributed: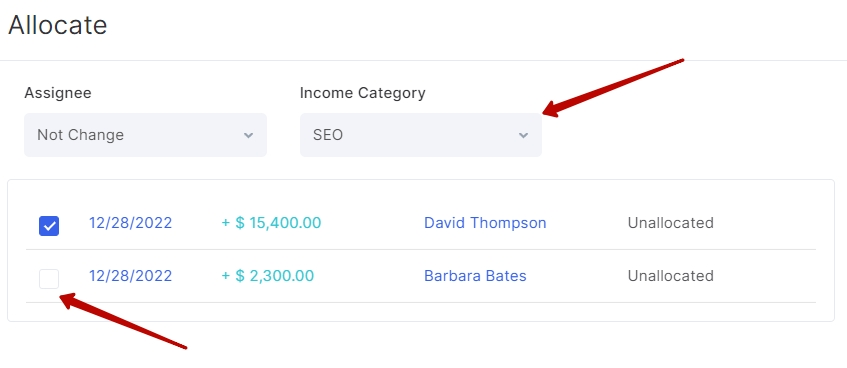 After that, click the Save button and the changes will be made.