How to Record the Cash Flow?
---
In the Finance application, in the Money and Transactions tabs, you can monitor all the cash flows of your business and always be aware of what is happening with the money.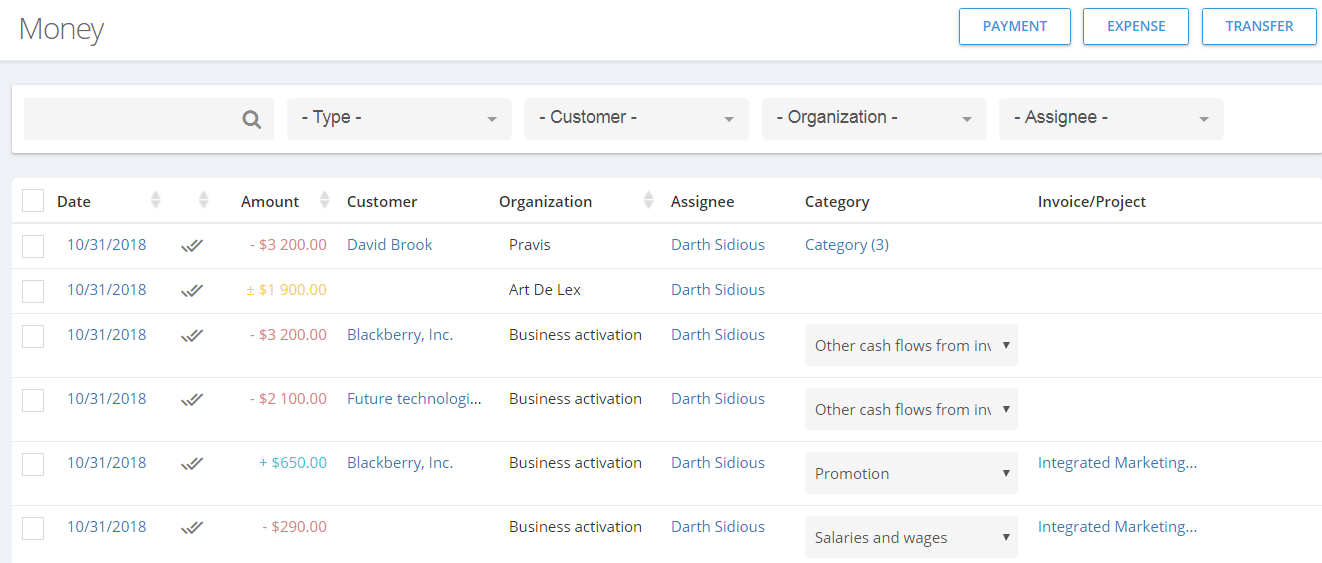 List of Payment received and Expense documents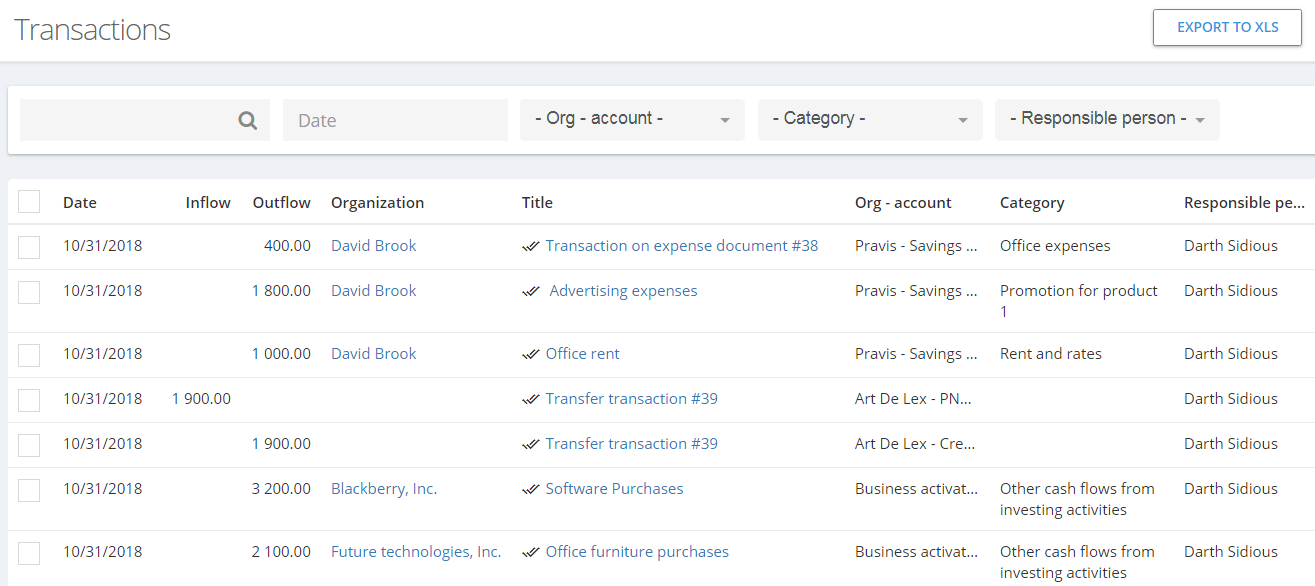 List of transactions
The following items are recorded in the system:
Transactions are created on the basis of documents of payments and expenses in the Finance application of the Money section. One payment document can be split into several transactions.
In Flowlu the following transactions are available:
Income—any inflow money. This may be income from the sales, receiving the loan, investments, etc.
Expense—any write-offs of funds. Payment for services, salaries, taxes, loan repayment, etc.
Transfer—money transfer between accounts of the organization;
To start financial accounting, create organizations and accounts as well as financial categories. Recording of funds using these options will allow you to receive detailed cash flow reports.
---