How to Create a Payment or an Expense
---
Payments and expenses are created in the Finance → Money.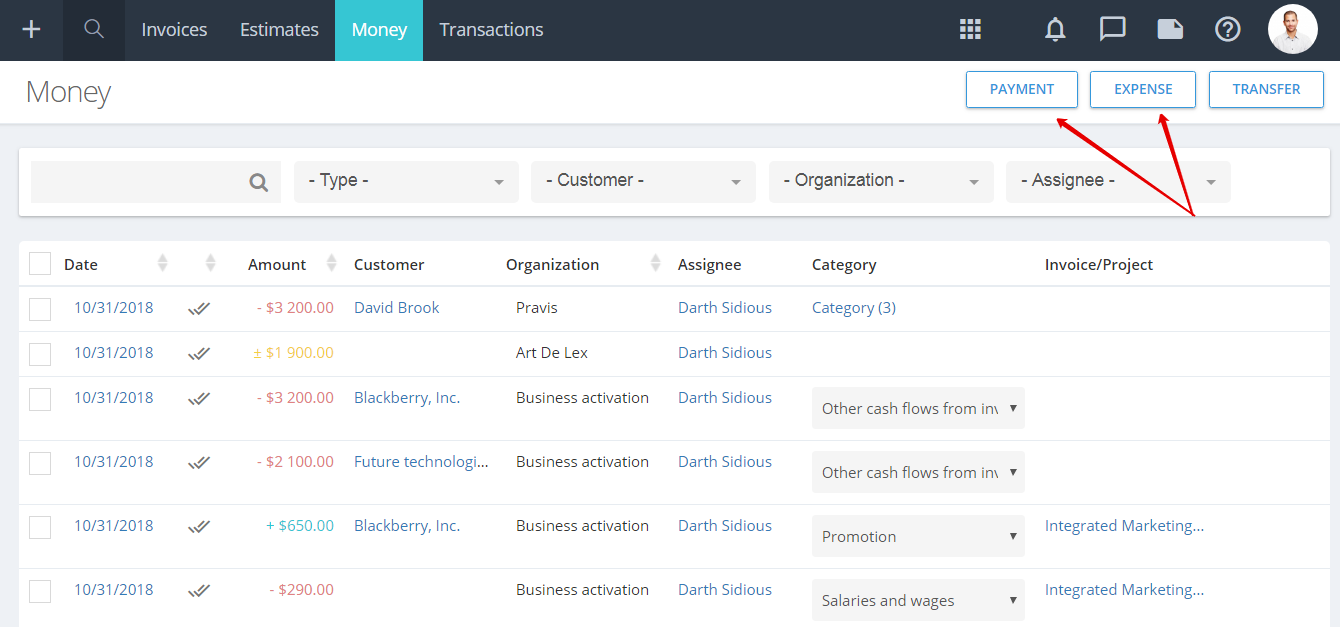 After clicking on these buttons, a window for creating a payment, expense or transfer opens. You will need to fill in the fields:
organization—you need to choose one if you have several ones. By default, the main organization is prefilled.
Find out more: Organization profile settings
organization's account — an organization's checking or cash account is selected if there are several.
Find out more: Setting up bank accounts of the organization
assignee — by default, the user who creates the document is selected;
amount received;
payment date (the current date is selected as default). If necessary, it can be changed.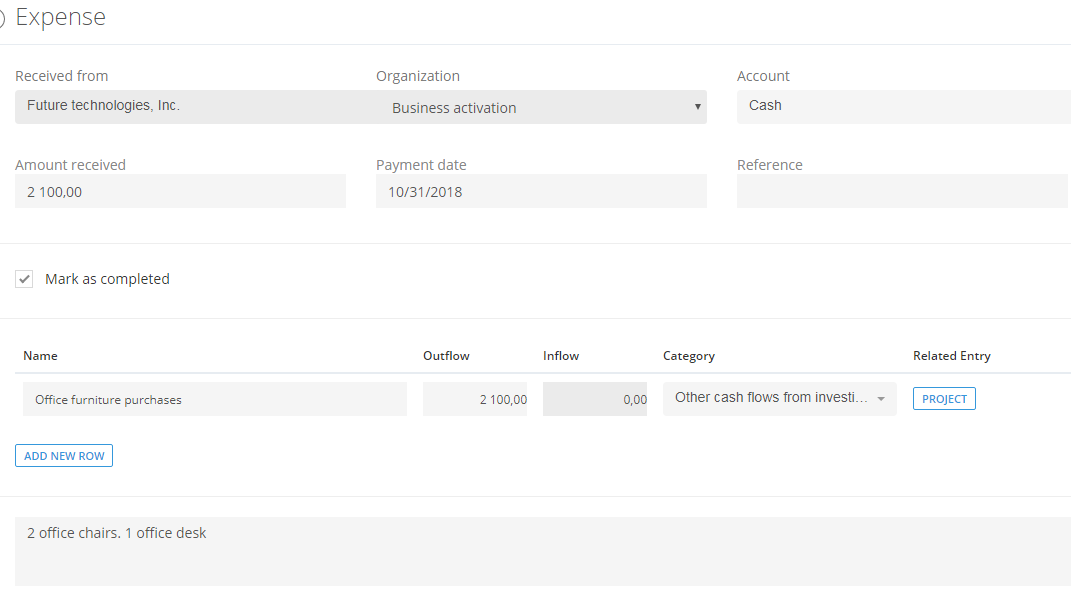 Form to create a payment document and transaction
Payer — CRM account. This field is optional to fill in, for example, if you record, for example, just the total profit received from the sales or write off expenses for office rent from your own account.
Charges and fees—bank charges for transfer or withdrawal of funds.
On the basis of the payment, expense or transfer, a transaction will be created for the amount specified in the form. It will be assigned the system name.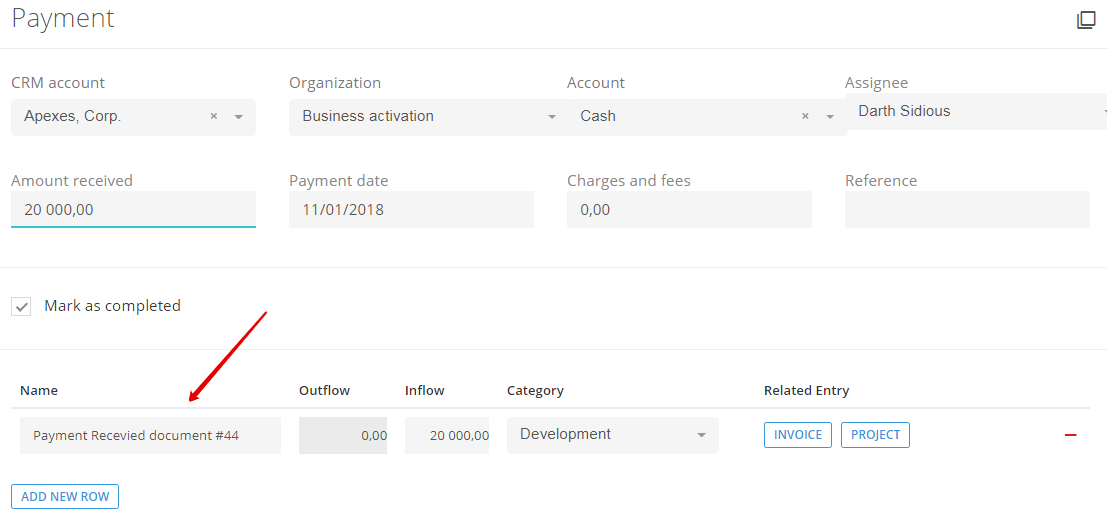 You can change the name to another, more understandable to you and add a detailed description in the note: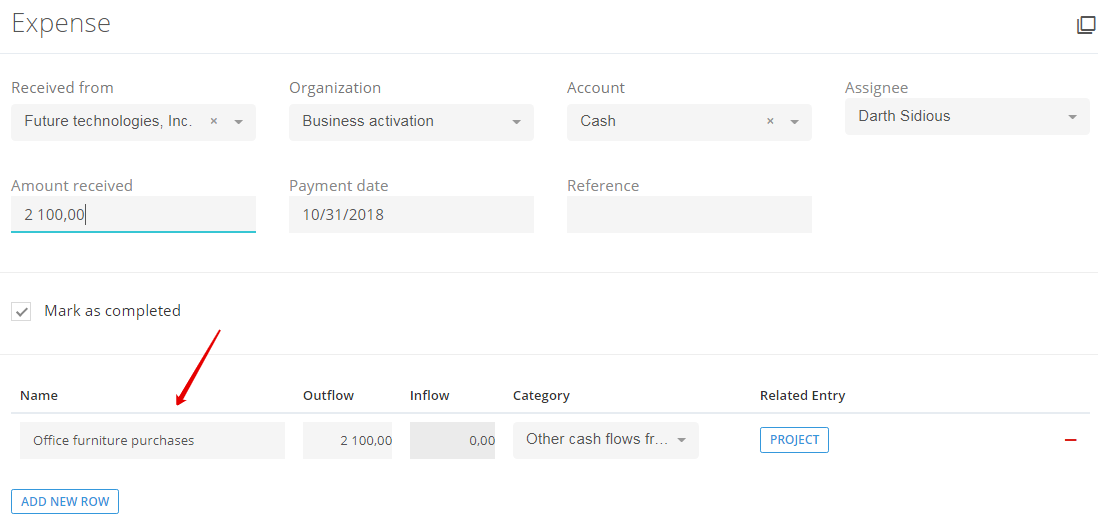 You can assign the transaction to the financial category immediately, or you can do it later with the help of bulk distribution of payments into categories.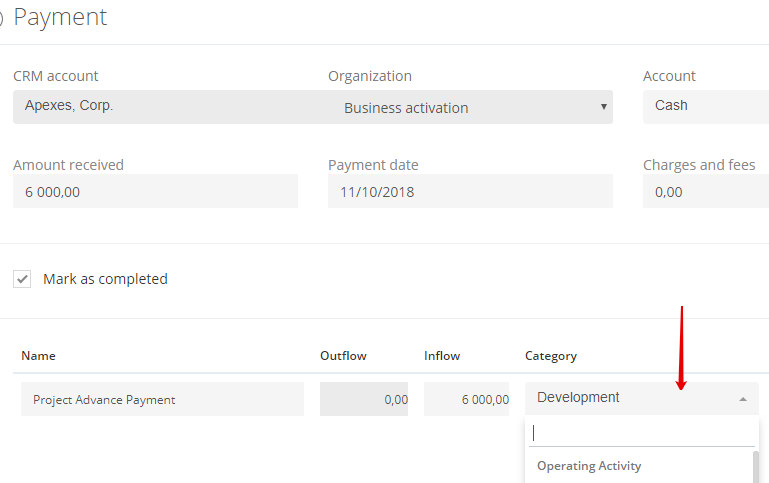 Save.
The records are displayed uder the Money tab. Their amounts are highlighted in a specific colour depending on the type: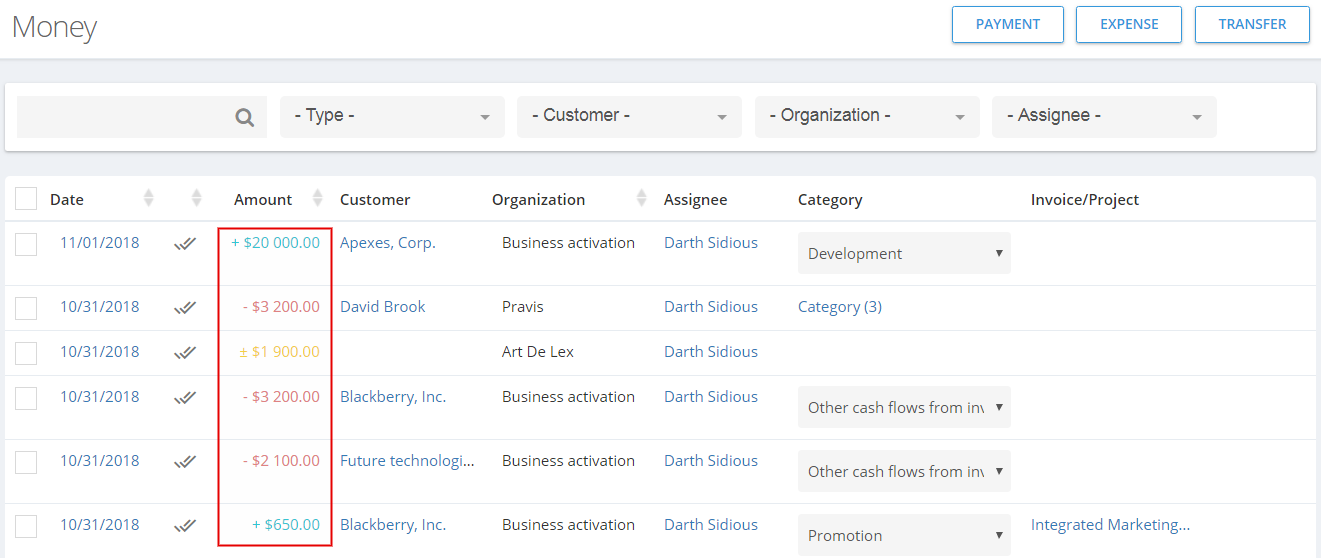 Transactions are displayed in the corresponding section: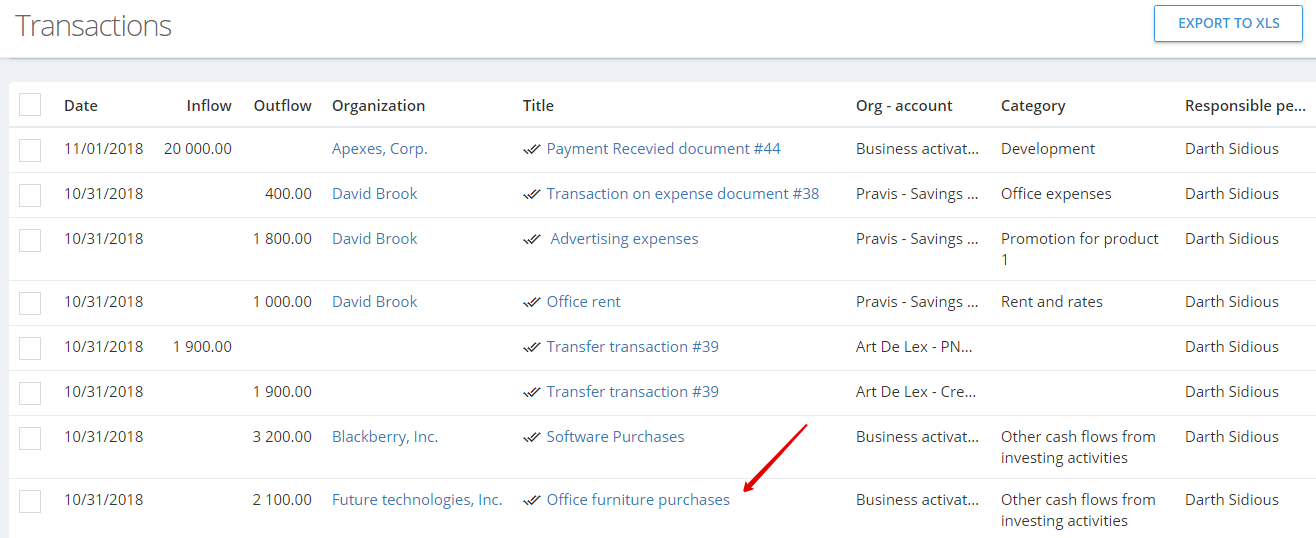 ---