Creating the Project
Creating the Project
---
A new project is created in the Projects section. In the opened sidebar, enter the following:
name;
prefix (or project key)—the letter values that will be assigned to each issue;
choose the workflow, to which the project issues will be assigned;
leave your name or change the project lead;
invite the team that will participate in the project;
remove any types of issues that you do not plan to use in the project.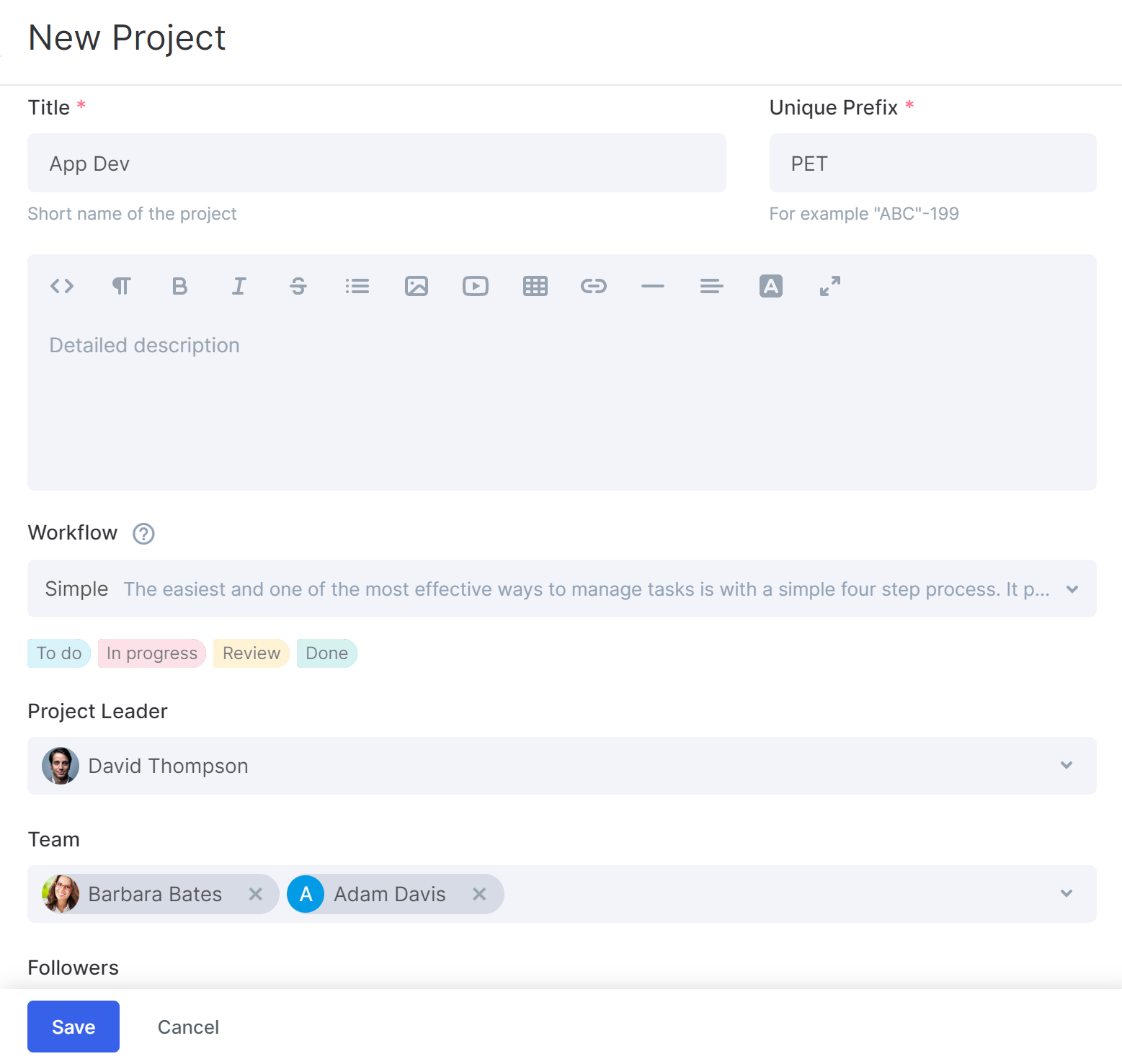 Save the project. The invited participants will receive a push notification of the invitation to the project.
Add the project to your favorites, if you want to have quick access to it from any section of the application. To do this, go to the project list, hover over a specific project and click on the star sign. After that, you can go to the project right from the Agile Projects tab.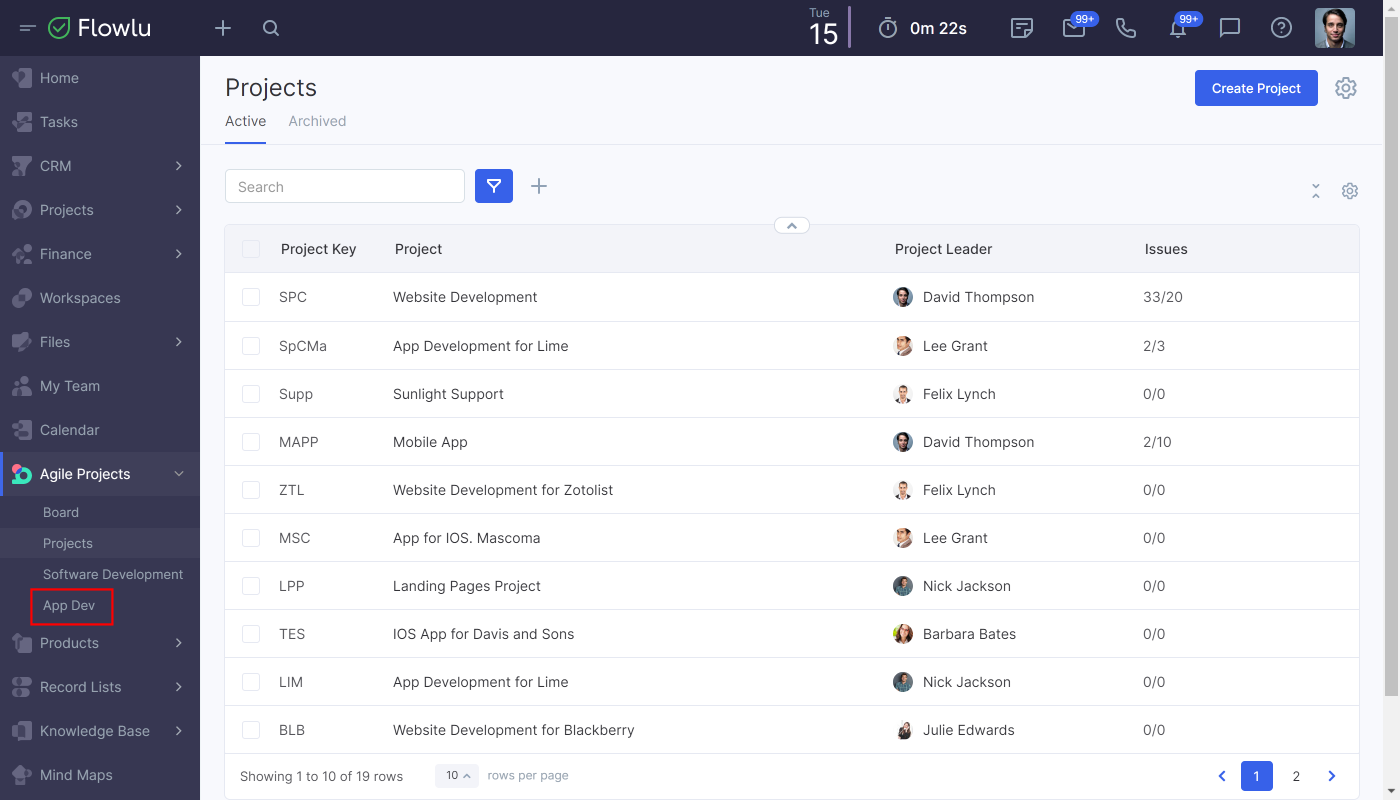 Now, you can start filling the backlog.
Custom Fields
For each Agile project, you can set specific custom fields. Note that they're unique for each project and apply only to tasks inside this project.
To create custom fields for your Agile project, go to Portal Settings → Custom Fields. Then scroll until you see the Agile Projects section.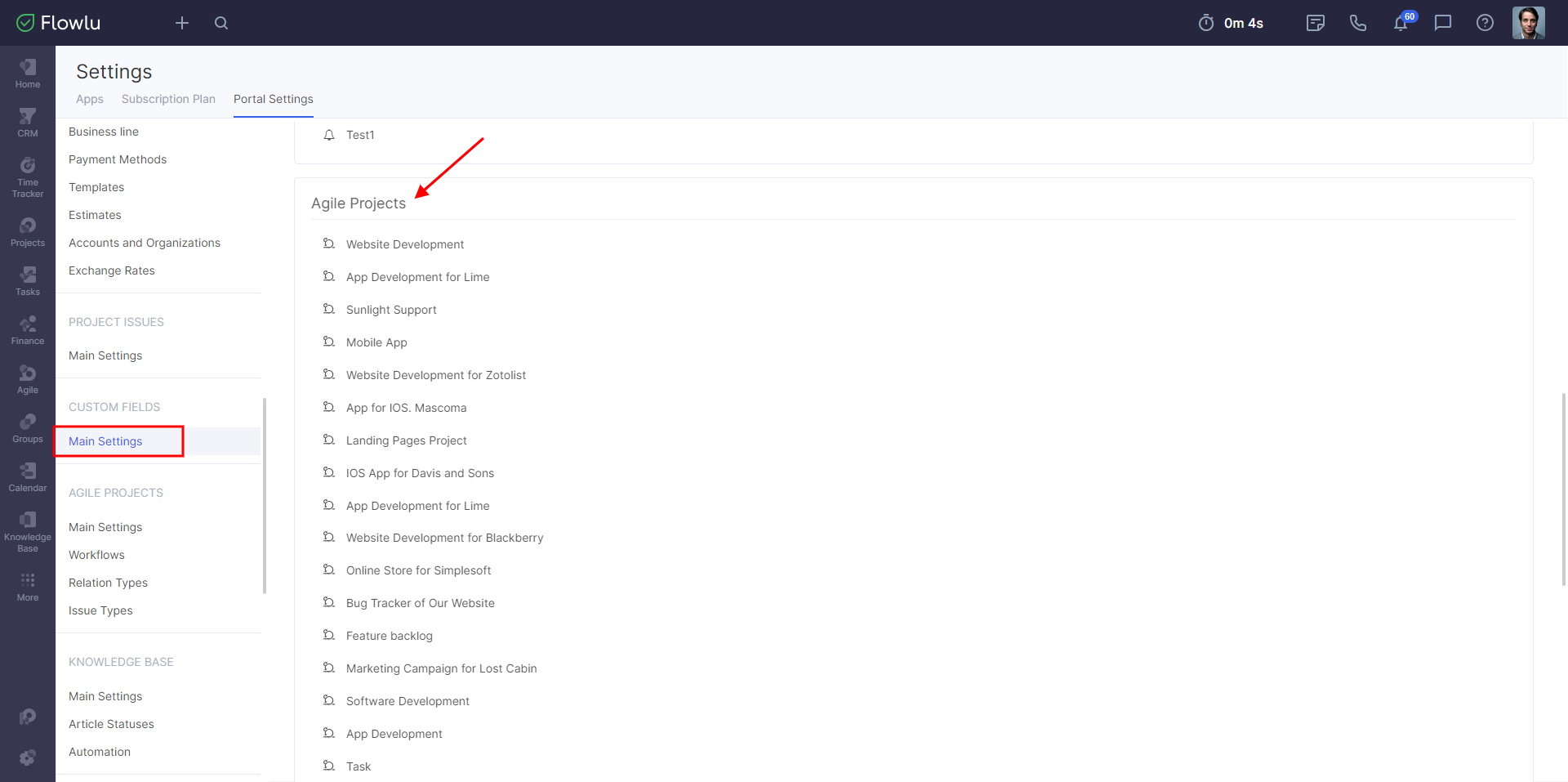 To create a new custom field, click the Add Field button. To learn more about custom field types and how to correctly set them, explore the related knowledge base article.
How to Manage Custom Fields in Agile Projects
First, go to a specific project you created custom fields for. As mentioned earlier, custom fields in Agile are applied to tasks. In this case, to access and fill in custom fields, open the task you want to specify fields for. In the right tab, you can see all details related to the task: deadlines, priorities, assignees, etc. You can see custom fields related to the project at the bottom of the right sidebar of the task.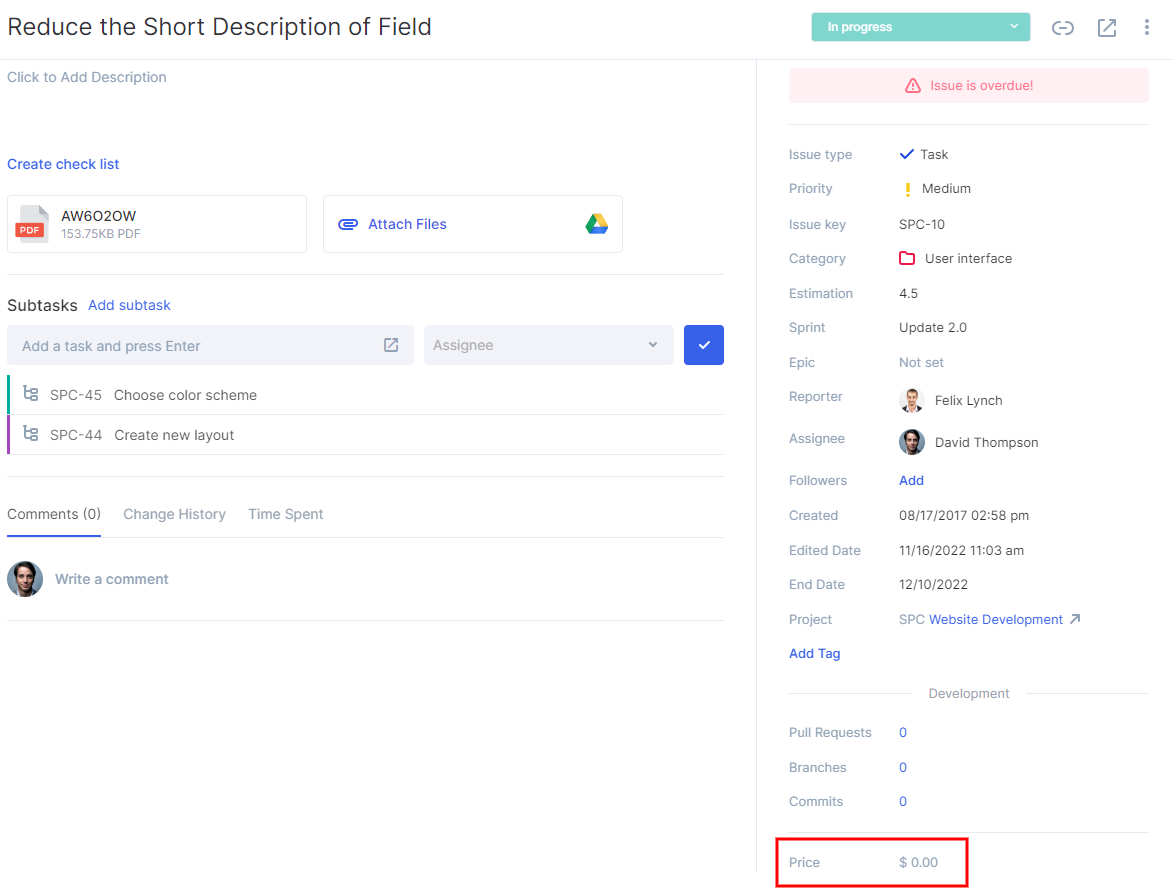 To change the content of a custom field, click on it and set any changes you need.