Creating the Project
---
A new project is created in the Project List section. In the opened sidebar, enter the following:
name;
prefix (or project key)—the letter values that will be assigned to each issue;
choose the workflow, to which the project issues will be assigned;
leave your name or change the project manager;
invite the team that will participate in the project;
remove any types of issues that you do not plan to use in the project.
Save the project. The invited participants will receive a push notification of the invitation to the project.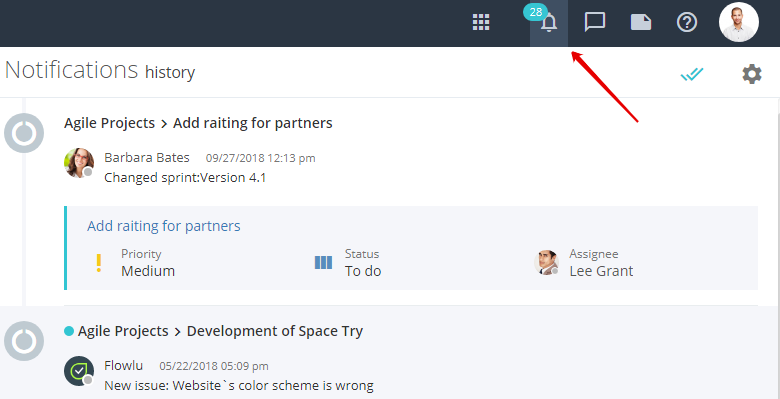 Add the project to your favourites, if you want to have quick access to it from any section of the application. To do this, go to the project list, move on the project of interest and click on the star. After that, you can go to the project by clicking on the Project List button.

Now, we can start filling the backlog.
---