Agile Projects
---
With the Agile app, you can manage projects that requires to easily address constant changes when delivering a product. Usually, such projects include coping with a high degree of uncertainty and turbulence.

Today, the agile approach is employed in marketing, educational projects, HR, media, legal industries and accounting, and more.
An agile approach to project management is focused on creating maximum value for the consumer, as quickly and as often as possible.
This chapter contains basic information about the Agile Projects app and its structure.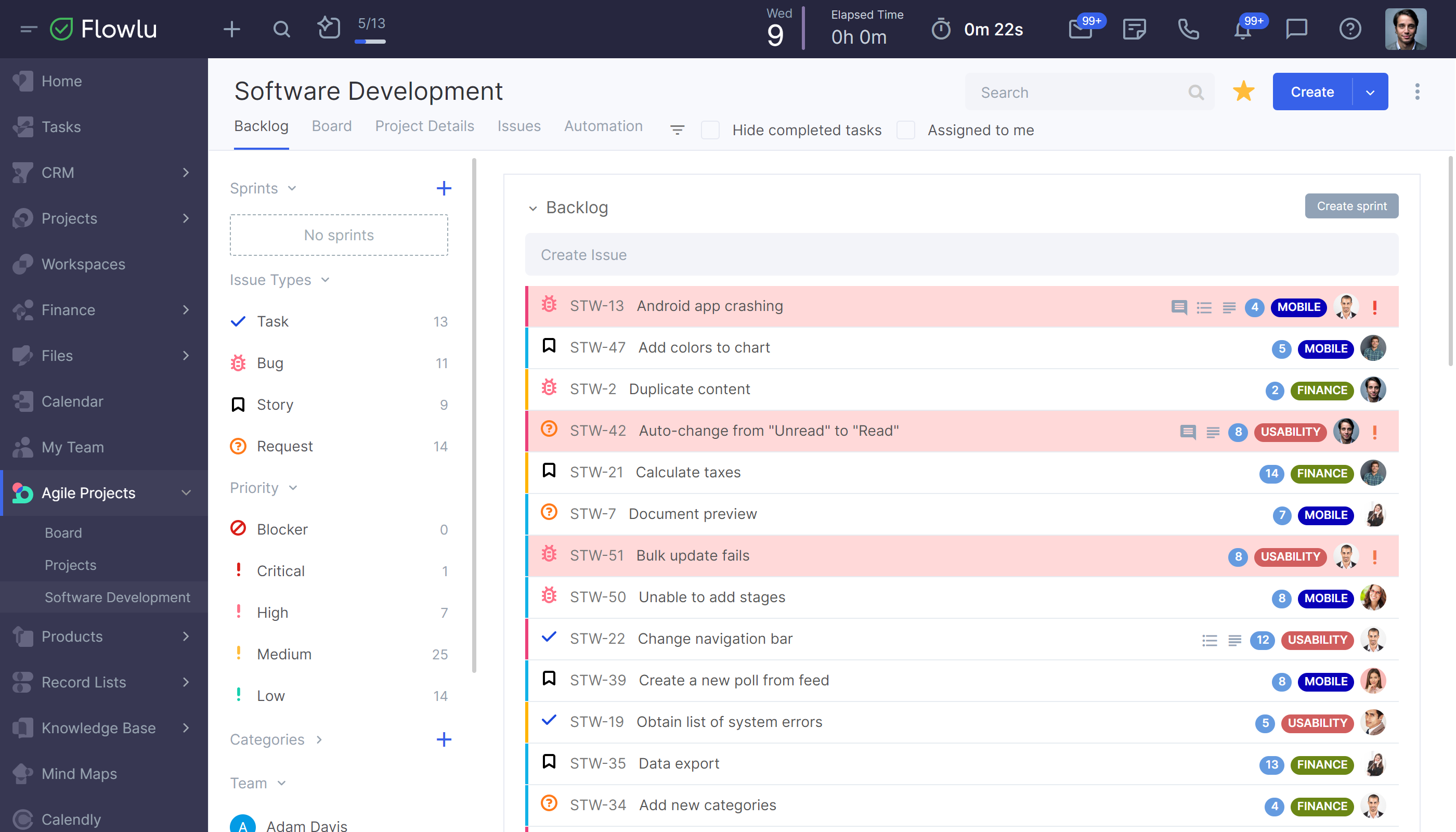 See also: What is Agile Project Management and How Flowlu Uses It