What's New in the Mobile App: Agile Module and Improved Navigation
February 1, 2023
2 min read
Wish you could organize your workflow in a few swipes? It became easier with recent Flowlu mobile app updates.
This time, we're ready to present you with useful tools, so you can keep track of work even if you're out of the office. Are you ready to see what we have for you today?
Agile is Now on the Mobile App
Our mobile app was finally updated with the Agile module! It means that you can get a whole overview of your Agile projects or check each single task straight from your smartphone.
What Can You Do in the Mobile Agile Module?
Get a full project overview: Look at the backlog; check sprint monitor tasks by types and categories.
Get all the information about each task: estimation in story points, priority, category, assignee, and users.
Organize tasks: use the time tracker, observe attached documents, create subtasks and checklists, check the definition of "done," leave comments for each task, and even more.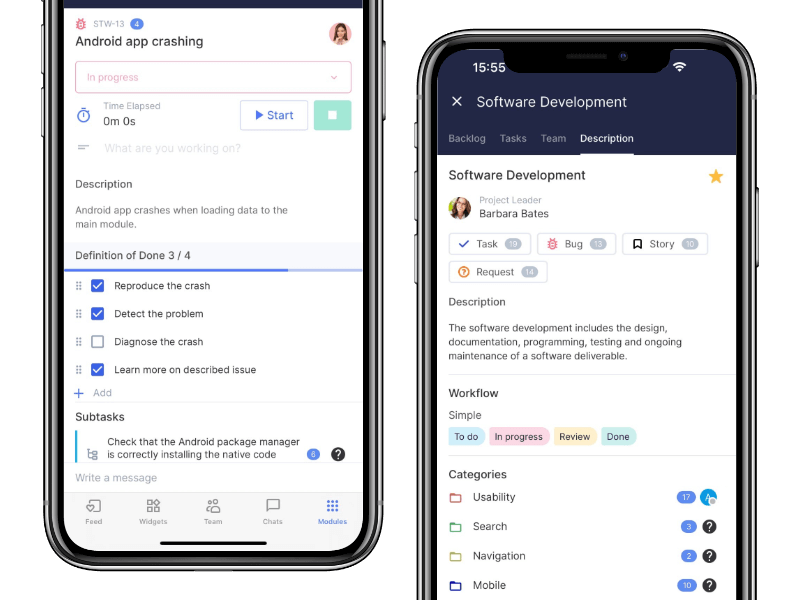 Customize Your Bottom Bar Navigation
Do you still remember our left-sidebar menu? Say no more, because we switched to the bottom bar menu to make it easier to reach any tab.
The new navigation bar can be easily customized, so you can add all your must-have tabs to the bottom bar. The fifth tab is not removable because all the other core modules are inside it.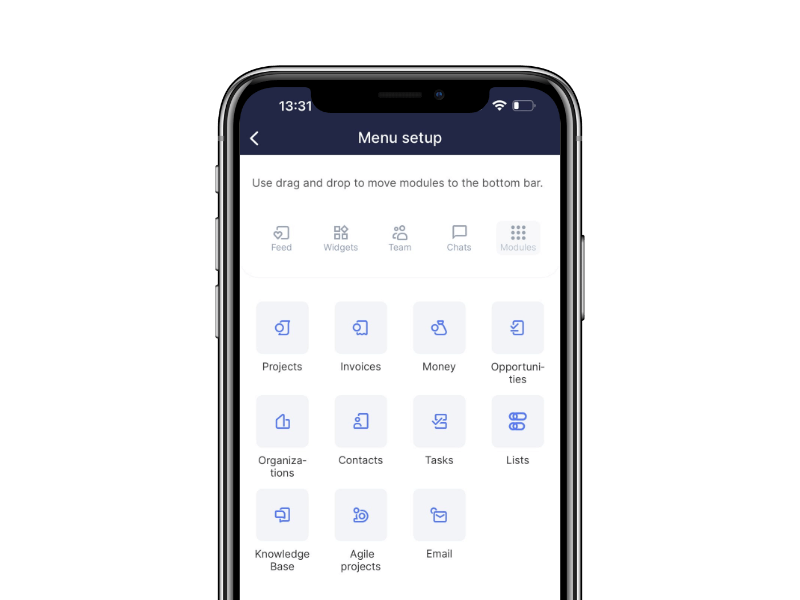 To customize your bottom navigation, find the menu settings by clicking on your avatar or the icon in the top right corner.
Hope you enjoyed our recent updates and are already on your way to try them all! If you're still not a Flowlu user, it's time to sign up for a free 14-day trial and explore all the features on your own.
See the most answers to the most frequently asked questions. You can find even more information in the knowledge base.
Knowledge base
Sign up and start exploring Flowlu with a 14 day unlimited trial and find the subscription that suits you best. 
Sure! You can use Flowlu on both iOS and Android smartphones.
We have a constantly updating knowledge base, where you can find all documents about our modules and find answers to all your questions.
February 1, 2023
2 min read