What's New in Flowlu: Retrospective Template Builder and New Integrations
October 31, 2022
3 min read
We've been busy preparing some new must-have updates for you recently, and now we're ready to come up with brand-new features: a retrospective template builder and new ready-to-use integrations with Confluence and Bitbucket.
Retrospective Template Builder
To help you have a deep dive into the Agile project management process, we've developed a retrospective template builder.
What is a Retrospective?
A retrospective is a common regular process in Agile, which is held after each sprint or iteration. It helps to stay tuned on updates and define issues to avoid them in the next sprint.
During the retrospective, you and your team reflect on the past iteration, finding best and worst practices to develop future processes. You're finding the best paths together and getting rid of things that interrupted the development process.
Anyway, a retrospective can be held not only in the software development teams, but in any department. To help you better understand your needs and define past mistakes regardless of the industry you're working in, we prepared some pre-made scripts that you can use in your retrospective.
As the retrospective consists of 5 steps, we've added a few scripts for all of them. Many of the scripts are based on popular board games and team-building practices, so it will help the team to feel comfortable and frankly share their opinions.
To learn more about how to run a retrospective with Flowlu, check out our new knowledge base article with a step-by-step guide.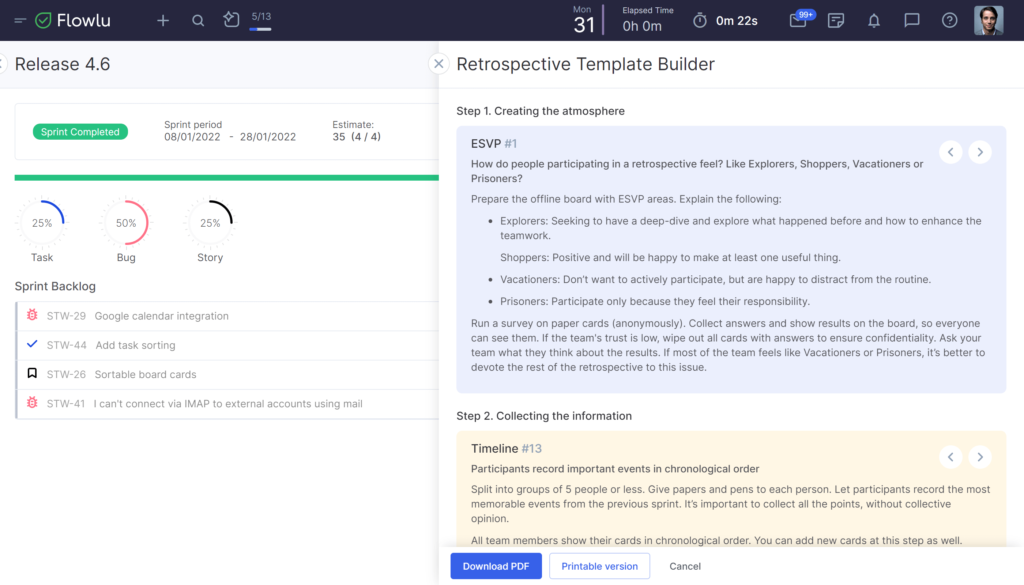 Share Knowledge with Confluence to Flowlu Integration
From now on, you can easily migrate your data from Confluence to Flowlu with a built-in integration.
Gather all the knowledge and documentation from other sources in Flowlu. Our integration module will help you to move Confluence knowledge base to Flowlu with a few clicks. To put it simply, such an integration will help to move documentation from Atlassian's applications like Jira to Flowlu.
Check out our help center to learn more about how to set up Confluence integration.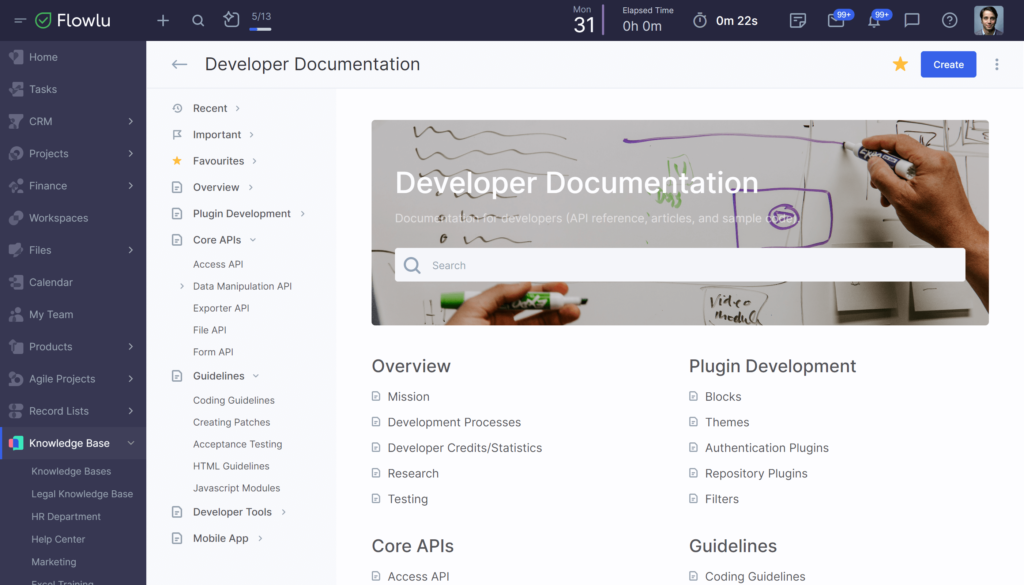 Observe Code Changes with Bitbucket to Flowlu Integration
Want to keep your team updated on all development changes? Track the development process right in Flowlu. With a one-stop integration, you can check out pull requests, commits and branches at a glance, right in Agile tickets.
Such an integration will help to save time on switching between tools and searching for the development information related to the specific task and project. Come quickly and learn how to integrate Bitbucket with Flowlu.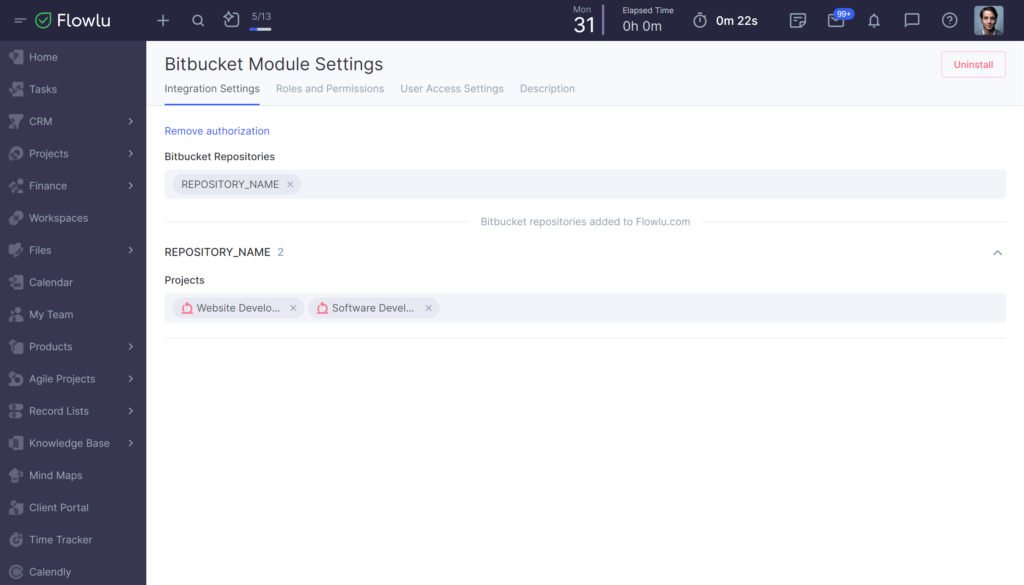 Get more out of Flowlu and follow our social media and blog updates. We're looking forward to making Flowlu better for you and are always happy to hear your feedback and suggestions. Stay tuned!
See the most answers to the most frequently asked questions. You can find even more information in the knowledge base.
Knowledge base
Sign up and start exploring Flowlu with a 14 day unlimited trial and find the subscription that suits you best. 
Sure! You can use Flowlu on both iOS and Android smartphones.
We have a constantly updating knowledge base, where you can find all documents about our modules and find answers to all your questions.
October 31, 2022
3 min read