How to Record an Actual Project Revenue
How to Record an Actual Project Revenue
---
Project payments can be recorded in one of the two ways: by issuing the invoices or recording actual payments.
Option #1: Projects
Open one of the planned payments in the project and click the Add ActualPayment button: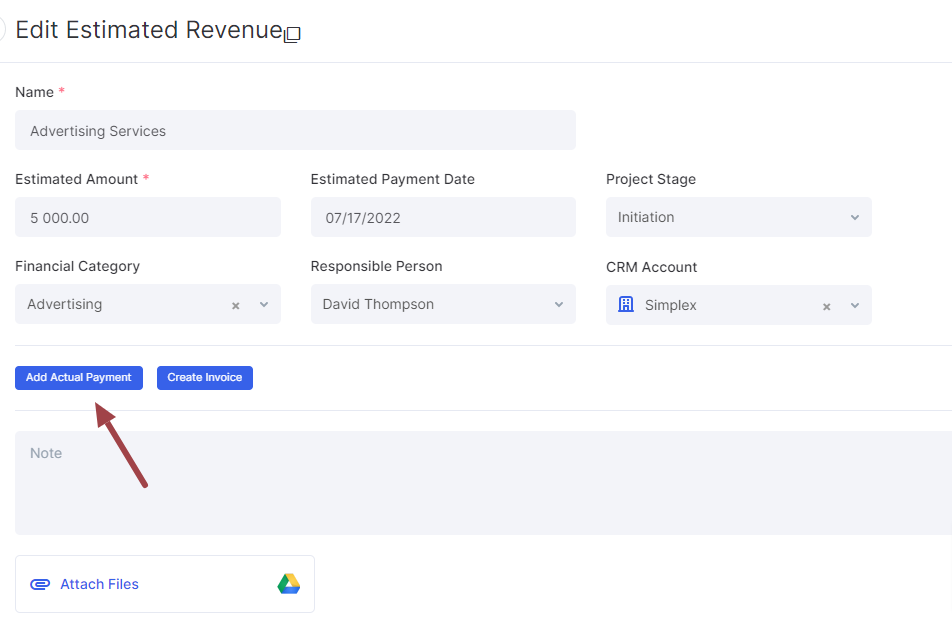 A window for creating a payment opens, in which all data is already filled out.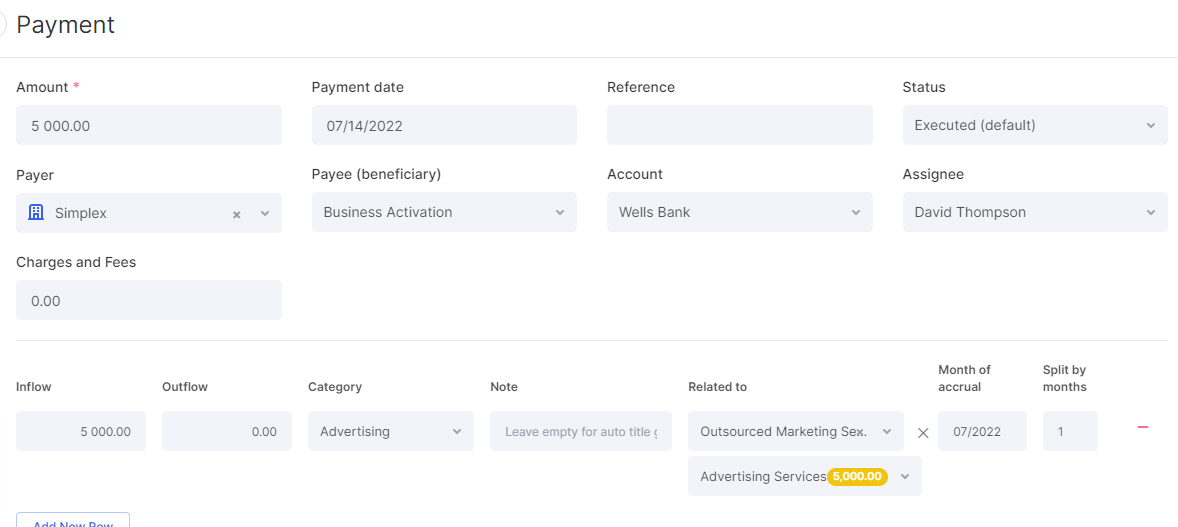 If necessary, change the organization and/or the account on which the money was transferred to. You will see an automatically generated transaction below. In this transaction, you can specify a name (note), change the amount, and also split the payment amount into several transactions.

How to split the payment into several transactions.
Option #2: Finance
Go to the Finance application > the Money tab and click on the Payment button:
A window for creating a payment opens. Fill in the fields. Based on the completed data, a transaction will be generated, which you can link to the project and/or estimated revenue.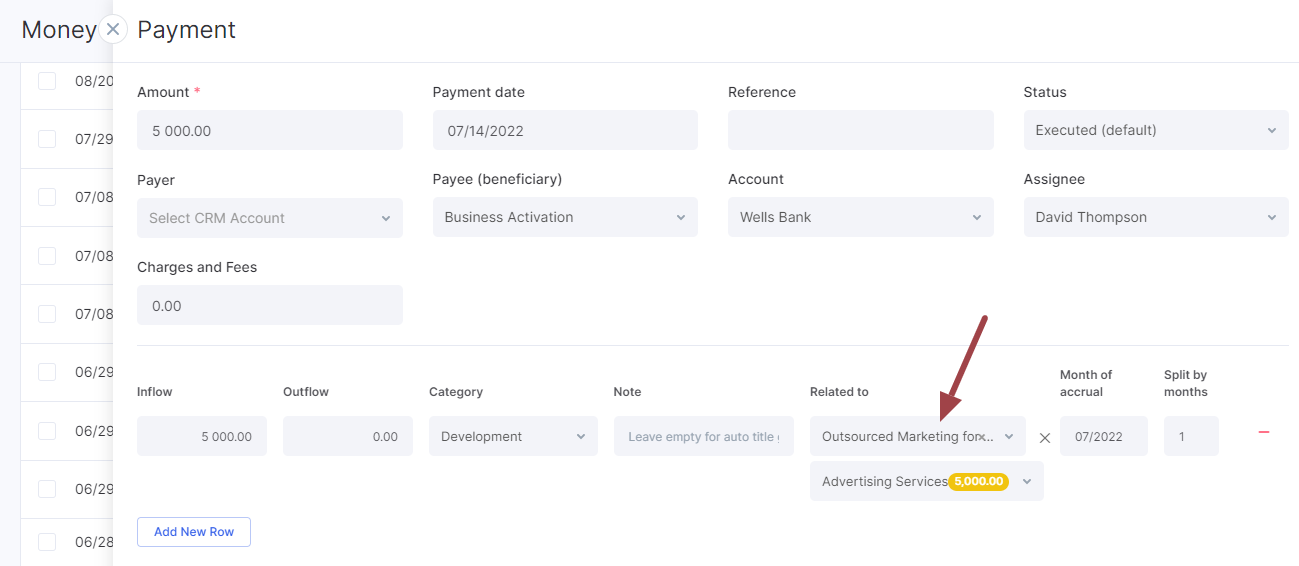 The transaction can be also recorded for the project, without linking it to any stage. After that, if necessary, you can link this payment to any planned project payment—to an existing one or create a new one.
Option #3: Invoice
When creating an estimated revenue, you can automatically create an invoice with a relation to the estimated revenue.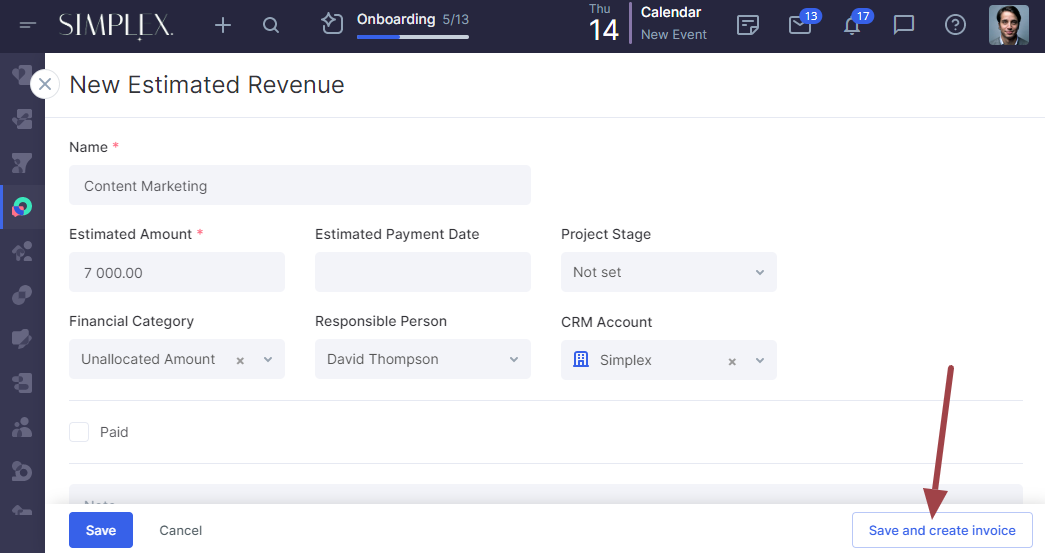 In addition, each invoice can be later linked to the project and the required estimated revenue (Relate to the Stage). When the invoice is paid, the estimated revenue to which the invoice is linked will be marked as paid.