Online Invoicing Software for Small Businesses
Flowlu is an online invoicing software that allows businesses to create stunning invoices, get paid online and automate your billing.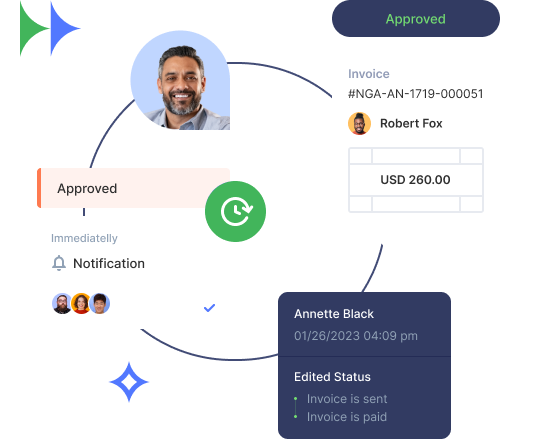 Everything for convenient work
Get Payment Online
Easily set up integration with major online payment gateways to let clients pay right from your invoice. Get notified when a payment is made and automatically record payments to save your team's time and effort with web-based invoicing app!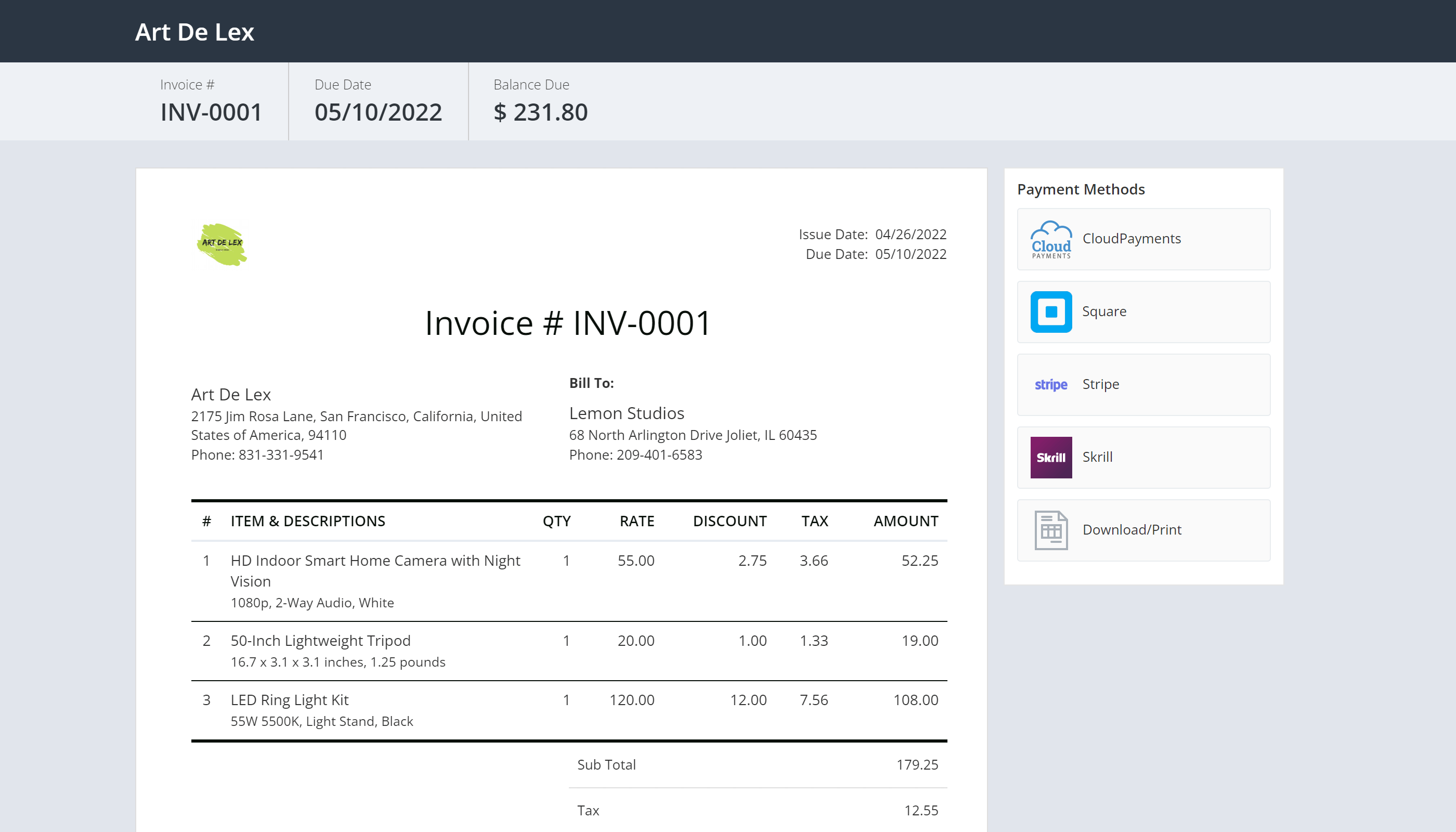 Quickly Add Items to Invoices
Organize your list of products and services in Flowlu and capture vital information like manufacturer, price, category, etc. Effortlessly add items to your invoices and send them to your clients.
Send Invoices for Approval
Enable invoice approval and verify invoices before sending them to clients. Increase the accuracy and efficiency of your accounting and avoid any errors in invoice processing with the online invoicing solution.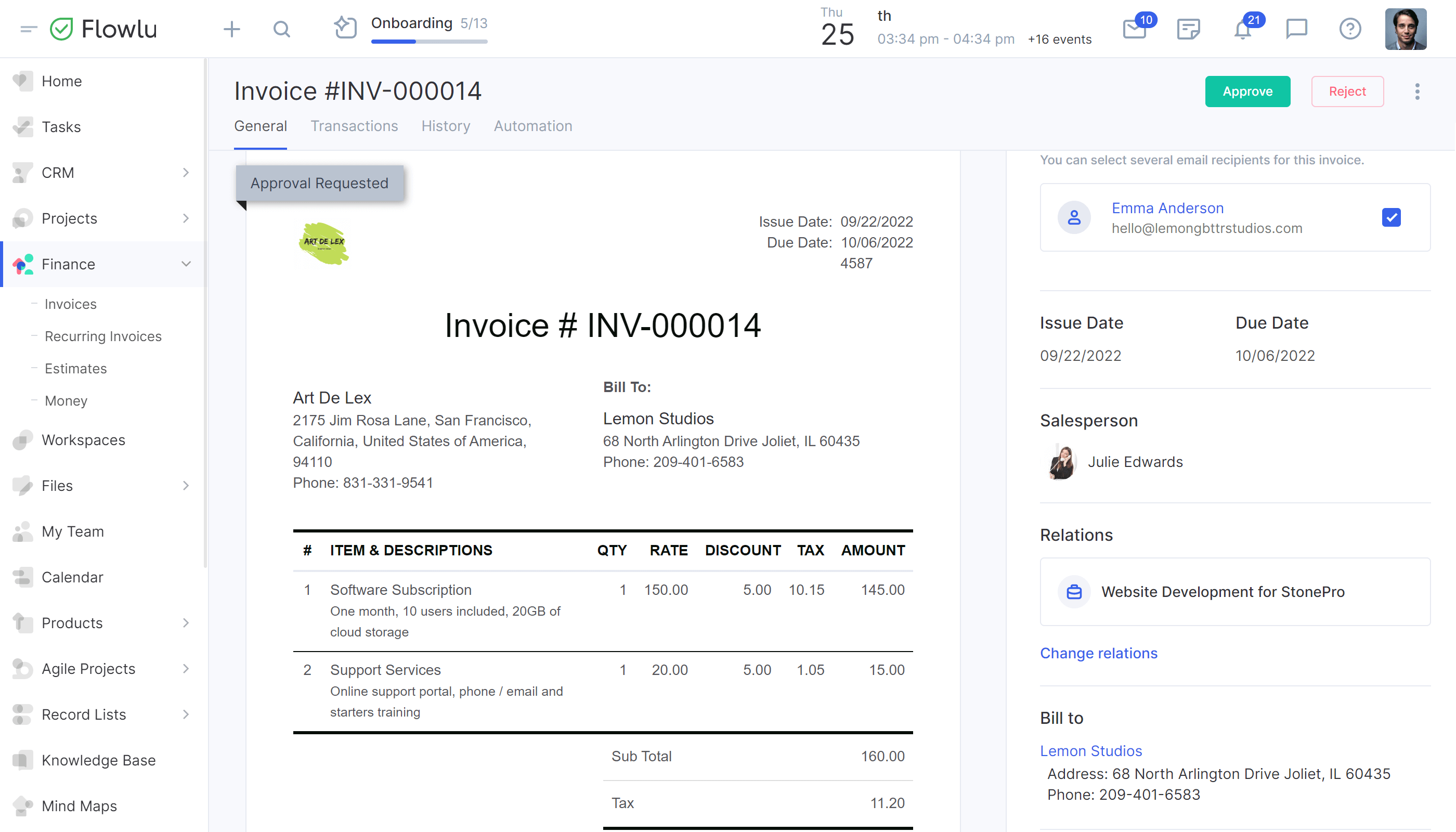 Manage Multiple Businesses
Do you have multiple companies with individual employees and clients? You're looking at the right software. Flowlu enables you to add multiple organizations under a single account and track the financial performance of several businesses so easily.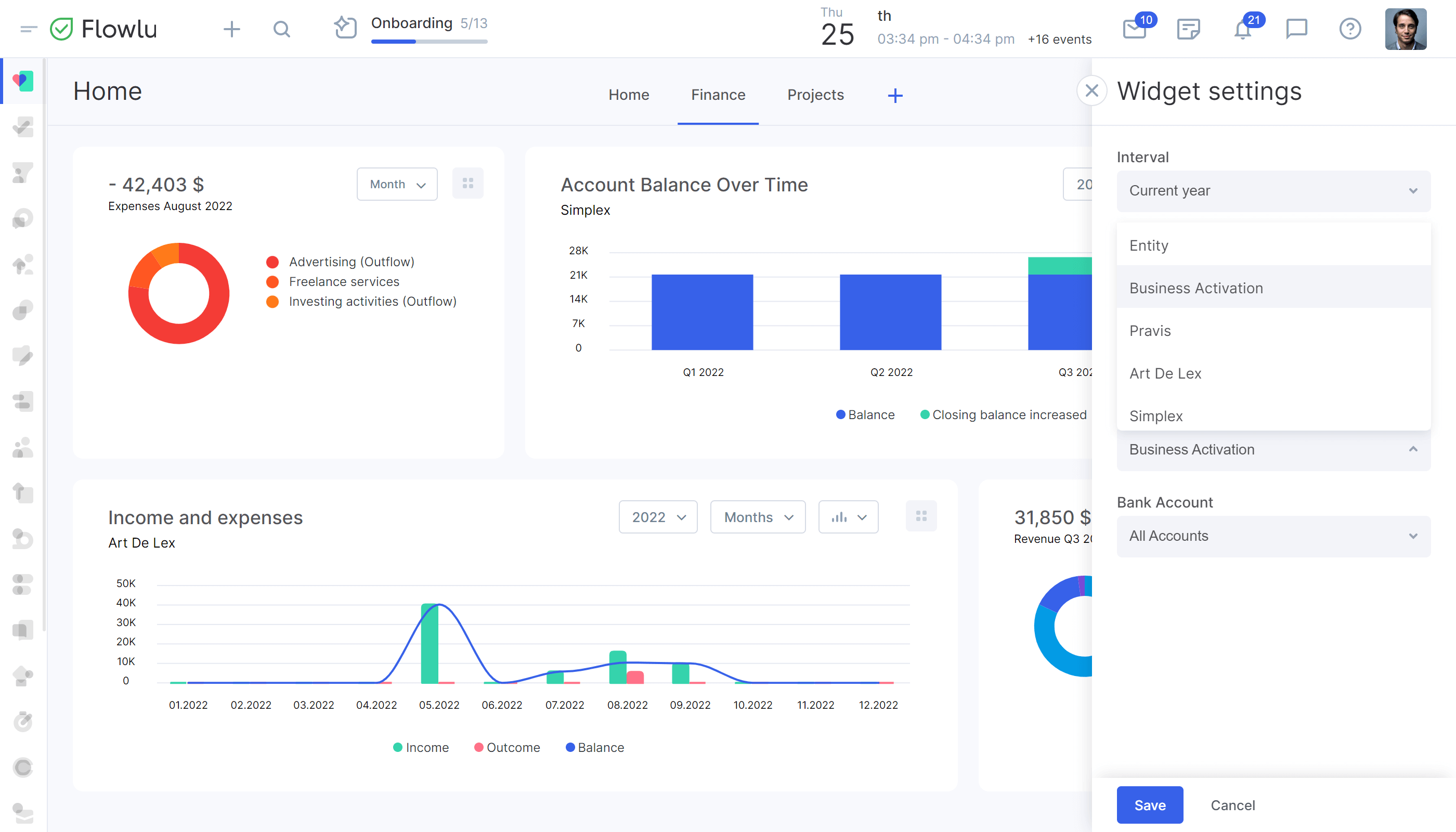 Get a Clear Picture With Invoicing Reports
With Flowlu online invoicing software, get consolidated information of all financial data among all your companies along with unpaid invoices or invoices that are over 30 days past due. Visualize your data using graphs and charts and easily identify and eliminate bottlenecks in the small business's invoicing.