Online Mind Mapping Software
Easily generate, capture and share your thoughts and ideas visually with Flowlu's online mind mapping software.
Create and Share Mind Maps With Ease
Discover new insights with your team and create so many mind maps as you wish with online mind mapping software. Brainstorm and keep ideas, define them into projects, grow your business without limits. Easily share a link and send your visual notes to your teammates anywhere you like.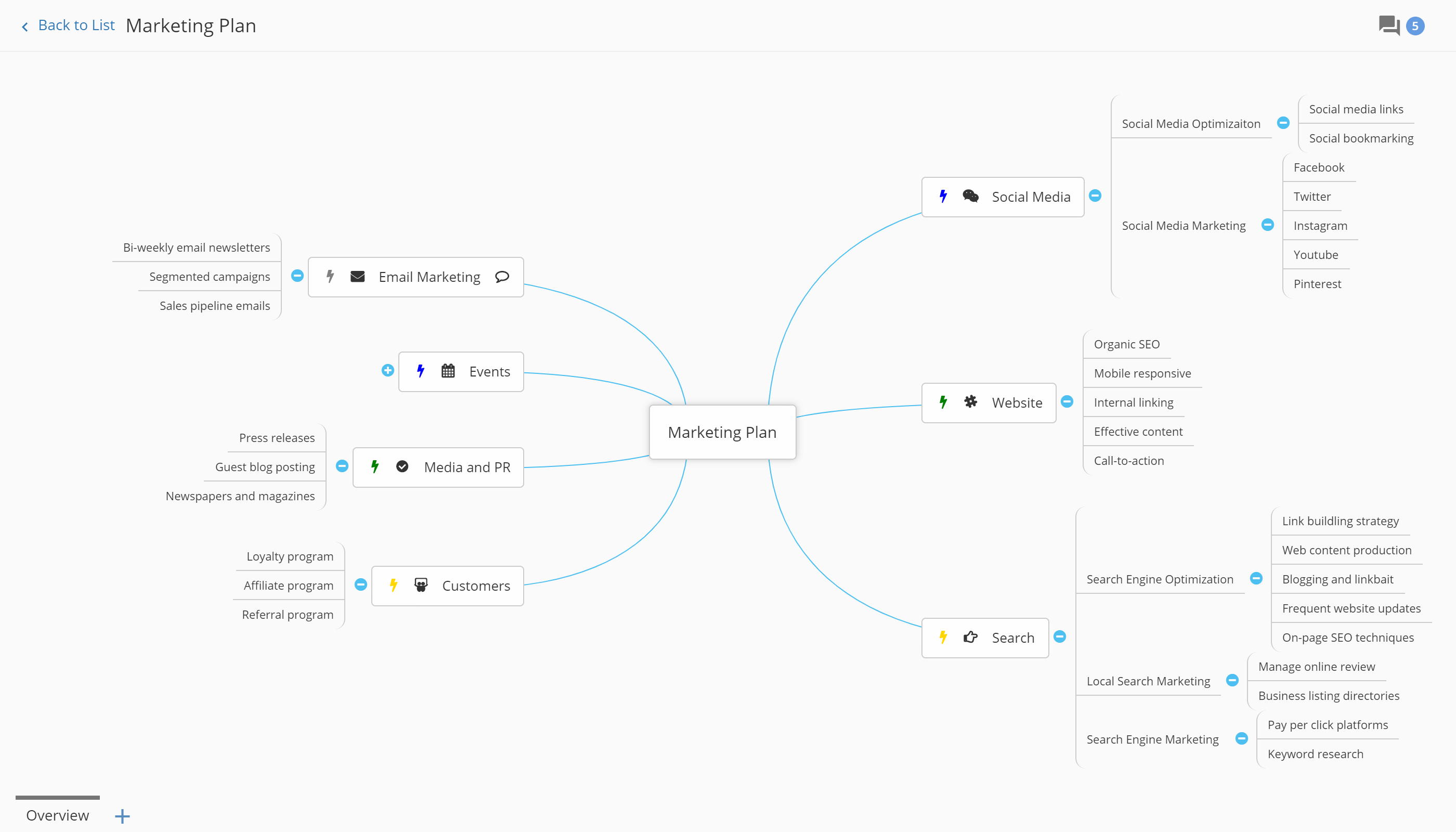 Present Complex Ideas Clearly
Use icons and markers to highlight important topics, track the progress of project objectives or add custom fields to keep more specific info for your business. Let your mind maps convey more meaning and tell concepts intuitively.