How SkyQuest Improved Business Automation By Replacing 12+ Apps With Flowlu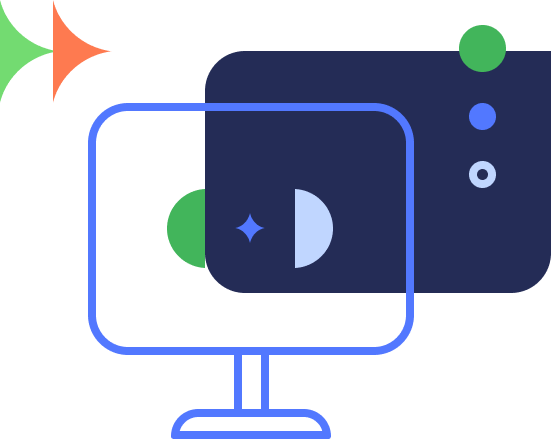 12+
certified eCommerce specialists
12+
business apps replaced with Flowlu
$4k+
saved on subscriptions annualy
SkyQuest is an award-winning company providing turnkey eCommerce development solutions and eCommerce marketing programs for some of the leading B2B and DTC brands across 10+ countries.
Founded in 2015, SkyQuest primarily works with business-to-business and direct-to-consumer brands that require fully managed assistance to set up eCommerce systems, sell online, and double their revenue.
Their clients are mostly manufacturers, distributors, wholesalers and private label brands that either want to leverage existing networks and increase volume sales, or skip the middlemen and sell to end consumers directly. Some of the leading brands that SkyQuest has helped include Japan Tobacco International, Logic Vapes, Jagoo.pk, Alienz Eliquids UK, and Al Oufouk Co, just to name a few.
The Challenge
Over a period of 7 years, SkyQuest tried and tested popular platforms, including Asana, Teamworks, Basecamp, ClickUp to automate their processes. Though all of these products were excellent, they seem to be focused more on the project management functionalities only rather than focusing on the overall business operations in general.
This led the SkyQuest team to use standalone software applications for different business functions and build custom integrations between each of them for data exchange. Before migrating to Flowlu, billing and invoicing was done via Wave Apps, CRM activities were managed using HubSpot, team chats were being done on Slack, while projects were managed on Asana and JIRA (for Scrum) separately. To ensure data flow between these applications, the SkyQuest team further used a combination of Zapier, APIs and webhooks to manually create integrations, but the entire process was time-consuming, costly, and very hectic to manage.
Nevertheless, SkyQuest was still looking for a centralized solution so that their team members could work in a distraction-free mode, without having to login and switch between individual apps for each activity or task. Similarly, paying for multiple monthly and annual subscriptions for different apps and keeping a track of each of them was a big hassle on the admin and finance side for the team.
The Evaluation
When SkyQuest's senior managers were evaluating their options for the centralized business management software, they were looking for the functionalities that align with their business model and specific requirements.
For project management, they were particularly looking for a web-based software that did not restrict them on a per user licensing or the number of projects they can manage. Moreover, the desired platform had to be flexible enough to support both simple projects and advanced projects running on an agile Scrum framework where the need for sprints, Gantt charts, and backlog management was essential.
Shaiq Uddin, SkyQuest's Director of Sales and Marketing Operations, shares that they eventually decided to fully migrate their business operations to Flowlu software after experiencing robust customer support and assessing tons of built-in functionalities in a unified system during the evaluation period. Flowlu is not just a project management tool, it also includes useful tools for invoicing, cash flow forecasting, CRM, knowledge sharing and even mind mapping, all in one place.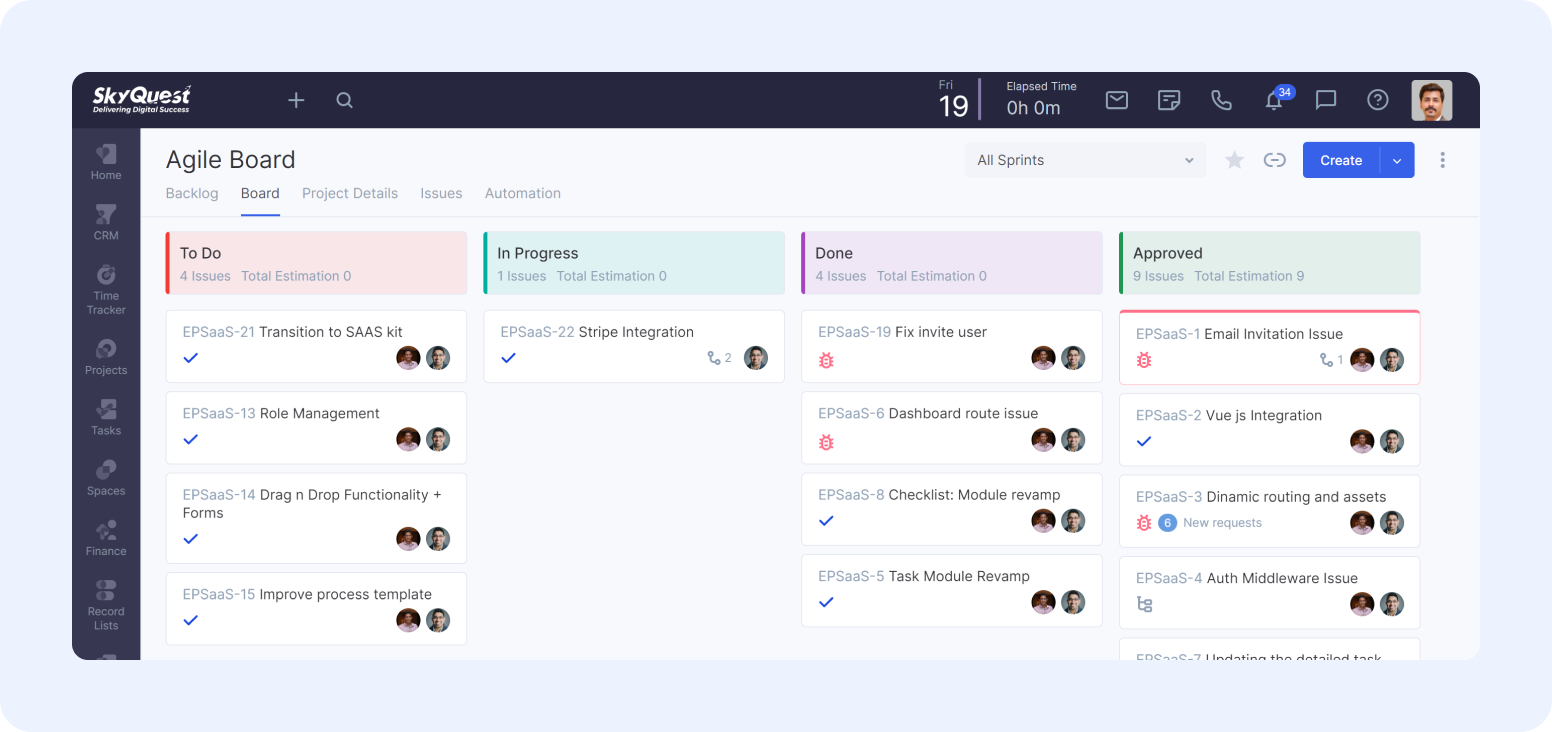 The Implementation
SkyQuest carefully planned to introduce Flowlu in their organization in multiple phases, starting with the product development team. So they spent around 3-4 weeks to map different use cases for each business role, configure system settings, and manually migrate all the data to Flowlu. Plus, it took an additional month to create dedicated knowledge bases, train employees on the new platform and help them get up and running properly.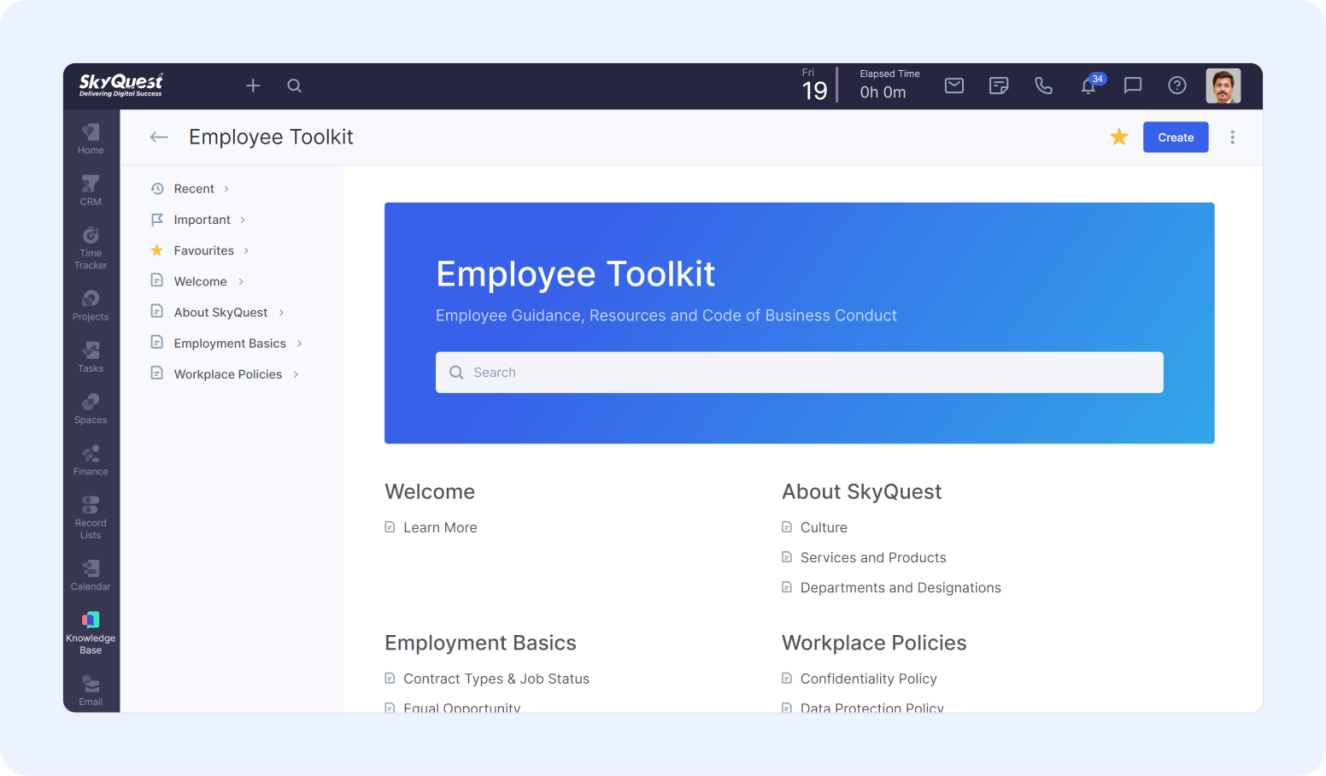 The Results
Today, SkyQuest's entire team has been utilizing Flowlu to achieve 100% business automation and effective process management. They have got software developers as well as marketing, sales and HR staff using the platform. Each team member is assigned to a dedicated user group with specific roles and permissions to secure data and keep transparency across the system. By also setting up Workspaces, they enabled management and business staff to keep their internal projects private from other teams and ongoing client projects.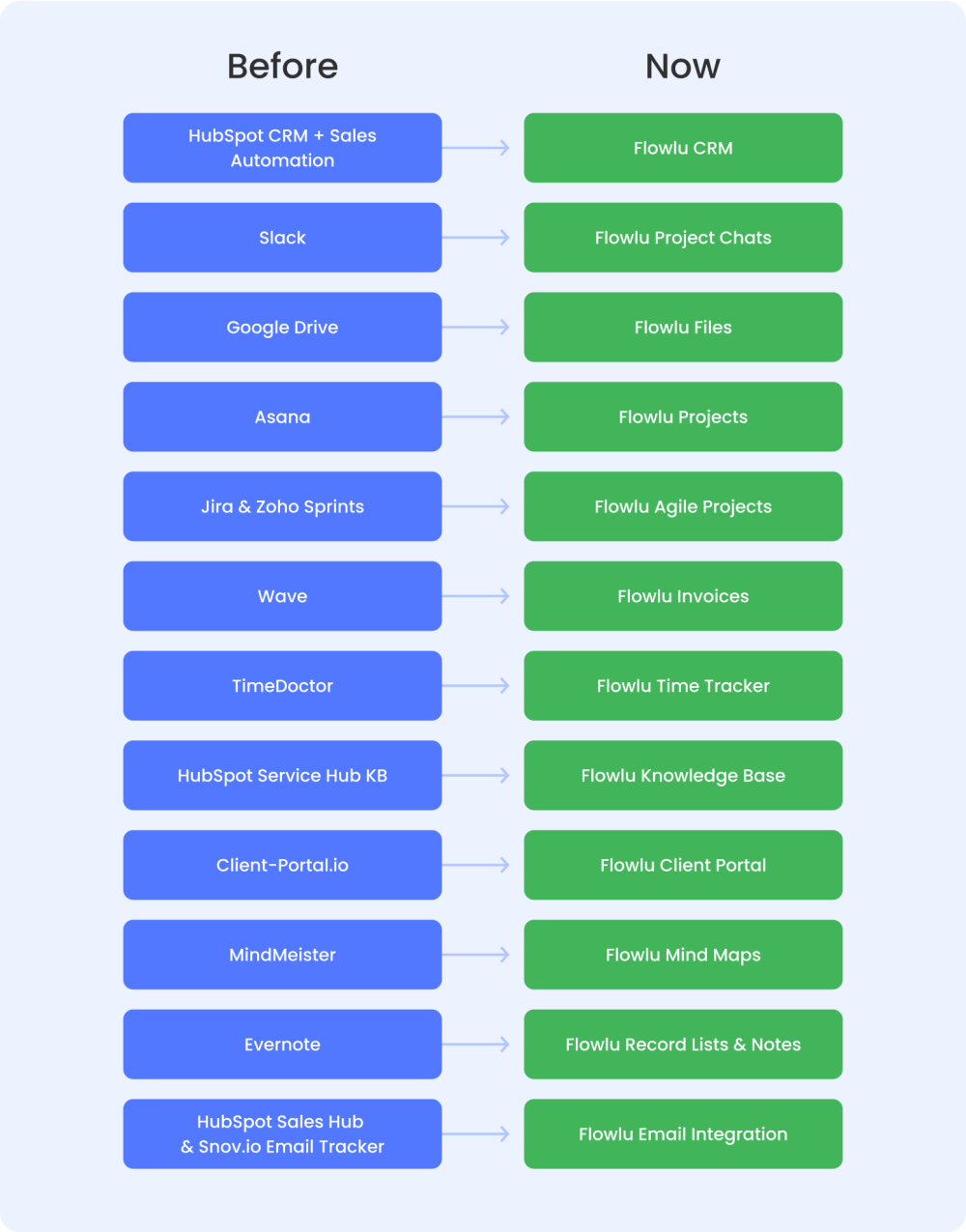 The biggest advantage of using Flowlu for SkyQuest is maximizing team productivity by working from within a single and unified platform. "Implementing Flowlu at SkyQuest eventually enabled us to accelerate service delivery, improve team collaboration, and eliminate unnecessary IT administration that used to eat up our hours. Overall, Flowlu was able to generate a fantastic ROI for us and I'd keep supporting the platform for many more years to come," concludes Shaiq Uddin.
We were able to replace 12 different cloud apps partially or in full from our day-to-day routine by completely switching to Flowlu. Not only did we eliminate most of the manual integration work that we previously used to do using Zapier and APIs, we were also able to cut down and save hundreds of dollars that used to go in monthly subscriptions.

Shaiq Uddin Director of Sales and Marketing Operations at SkyQuest
Final Note
When we asked SkyQuest's Director about his tips for using Flowlu, he recommended our users to stay active and ask questions in the Flowlu community, which incorporates tons of useful discussions. "Don't rush into using all features at once — go step by step by aligning with your business processes and model. Take help from other Flowlu users who have successfully done implementation for their business.