An Overall Excellent Product
Dr. Virginia R.,
CEO, Events Services
Overall:
We are very pleased with Flowlu and like it so well we decided to shift everything to the Flowlu platform.
Pros:
Flowlu is one of those products that delights with every click on a new feature. I generally don't trust apps that try to be all things, but Flowlu is well designed with business needs and the end user in mind. I can honestly say I read every comparison I could find because making a change is a very big deal. The race was tight, and what helped me make up my mind was that Flowlu is relatively new while the other SaaS were much more mature, yet it was a near photo-finish between the youngster and the old boys. Thus, Flowlu will only get better with time, and I, for one, am glad I am an early adopter!
Cons:
I'd like to see the MindMap built out more.
Reasons for Choosing Flowlu:
Best user interface, well-developed platform, and great customer service.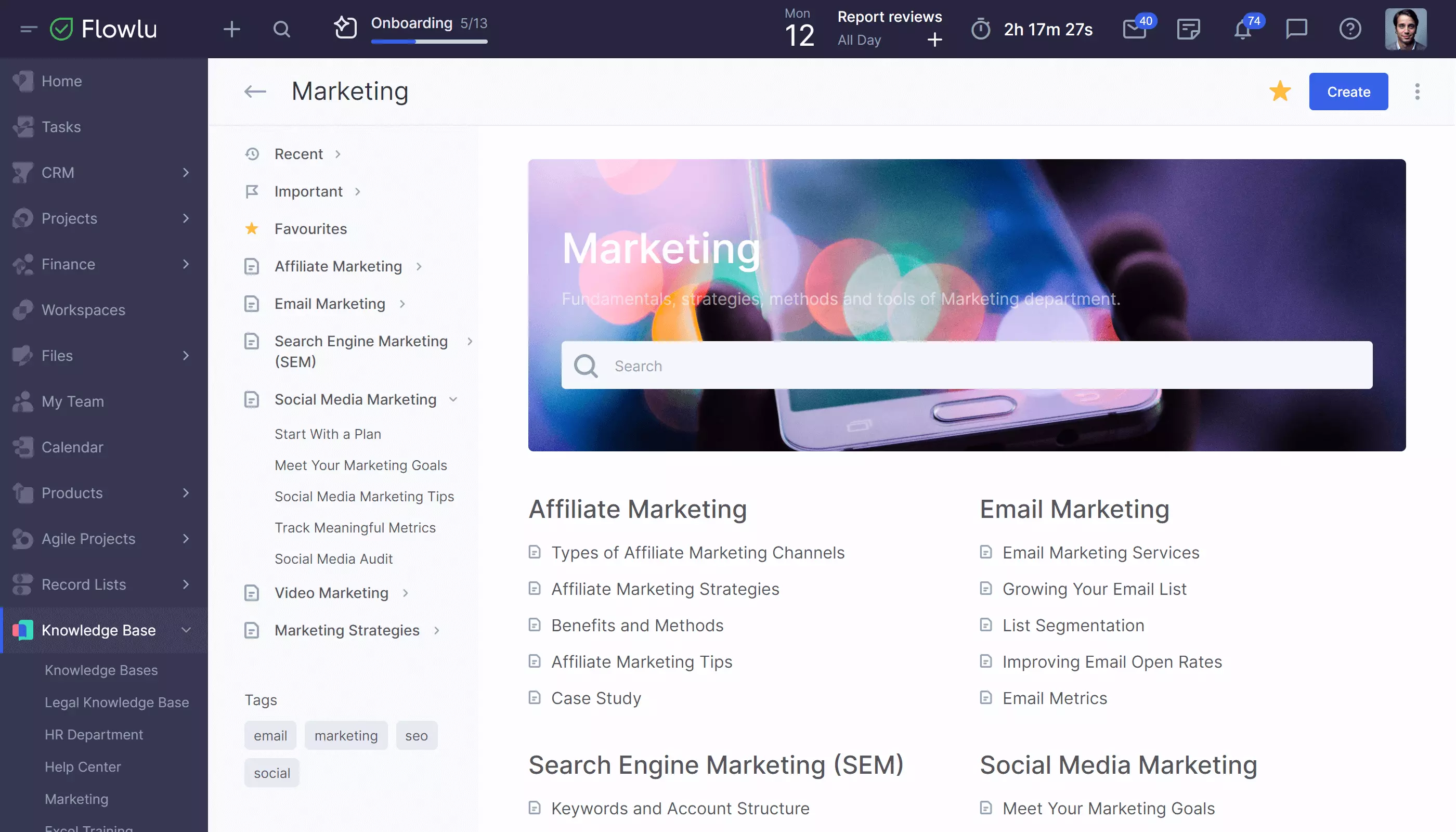 Switched From:
Wrike and Plutio
Reasons for Switching to Flowlu:
Primarily because the CRM is integrated with all other business operations.