Free Unified Collaboration software
Flowlu's free unified collaboration software gives you the tools to work on every project together. You can't run your business if you don't know what every team member is doing. Oursoftware gets rid of misunderstandings and lets you use every team member's ideas. Our tools range from an instant messenger to project goal setting. Every single one lets you unite your team to get the job done.
Instant Messenger
Use our
built in instant messenger
to communicate with your team. With a few clicks you can always be sure they got your messages. Instantly share opinions and thoughts, send documents, pictures or any other relevant information in real time. Stop having to communicate with different tools and wonder if they checked their Skype or Email.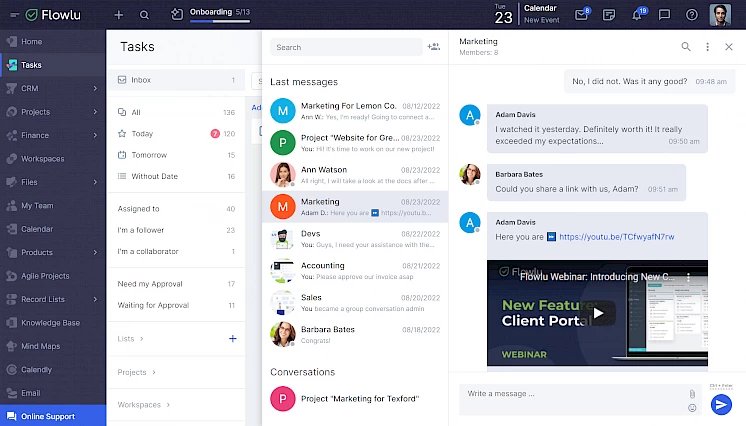 Conversations & Comments
Conversations and comments make online collaboration easy. As you work on resolve issues, or try to create new features, post comments that will be visible to your entire team. These can range from suggestions on how to move forward, to bugs that need to be fixed.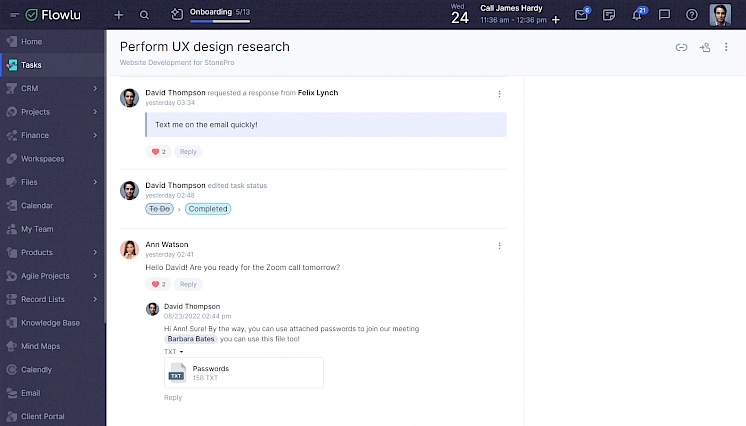 Mind Mapping Tool
Use
mind maps
to brainstorm before every project. Communicate with your team to come up with an effective battle plan to tackle issues, and deliver to your users quickly. List good ideas, possible problems, and what to work on first.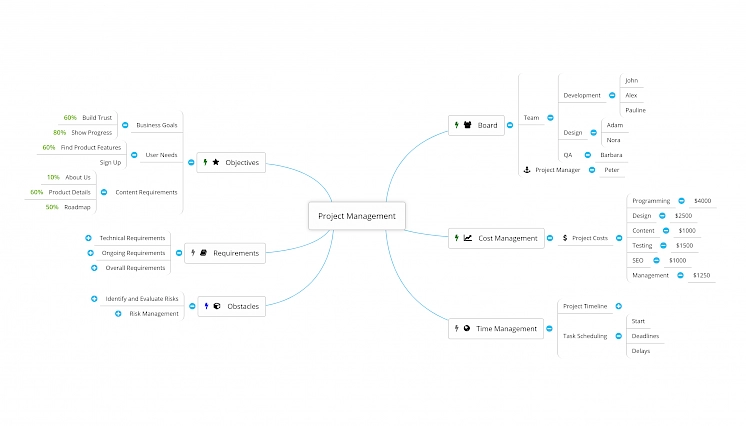 Workspaces
Use workspaces to organize your team by task. Sort different people by the task they are working on or business function they have. Your team will know what to focus on, and who their partners are for each project.
Internal Knowledge Base
Create
internal knowledge bases
to have your important data available 24/7. Have one tool you can use to store everything. Your team will always know who still needs to be followed up on and where to go if they have questions.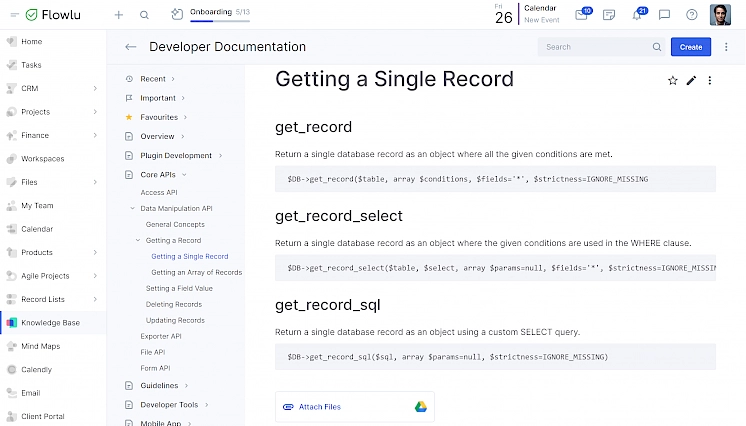 Full Featured Mobile App
Our app takes all of Flowlu's functions to your mobile device. Be able to lead your team, keep customers happy, and work on projects no matter where in the world you are. Always know what deadlines are approaching and what needs to get done.
Powerful Team Task Manager
Use our powerful
team task manager
to create new tasks in seconds. Describe them, and assign them to your team. Set up to do lists to tell your team exactly what to do for every project. Watch your team work and see how close they are to completion.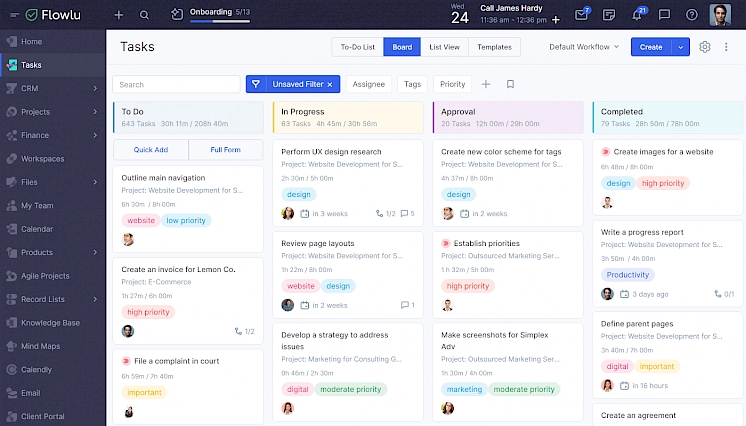 Secure Client Portal
With Flowlu, you can build a secure digital hub for your client collaboration and relevant information exchange. Chat with your clients in real time, allocate tasks, demonstrate project progress, share company FAQ's and guidelines, bill your customers and let them pay online from a portal's interface. Configure flexible permissions and customize how your portal looks by adding a logo, brand colors and banner.