Best Nimble Alternative for Customer Relationship Management
You don't need to be an expert to successfully manage clients. With Flowlu, the best Nimble alternative for customer relationship management, your CRM to-dos will be as smooth as they never were.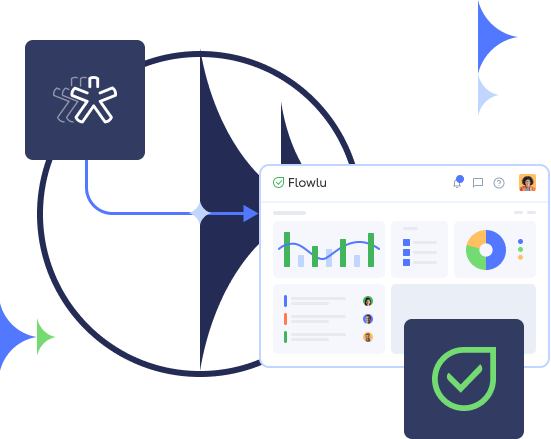 User-Friendly Mobile App
Manage your clients from anywhere and stay in touch with teammates at any time. With the updated Flowlu mobile app, you can monitor the most important activities at your fingertips. Use Flowlu on your smartphone and explore seamless remote collaboration and powerful dashboards with the most vital information about your projects, tasks, and sales.