Pumped About Flowlu

What do you Like Best About Flowlu?
I was looking for a viable platform that would make my business more profitable and easier to run and manage to meet my requirements for a very long time. Some platforms offer similar functions to Flowlu but Flowlu offers speed, performance and overall product quality. I am implementing and testing the platform now in several companies that I run and so far it still works perfectly and the functions are very well organized and time-saving.
This is what I, as an entrepreneur, need.
What do you Dislike Best About Flowlu?

Flowlu is still in development but promises to gain extra features with time.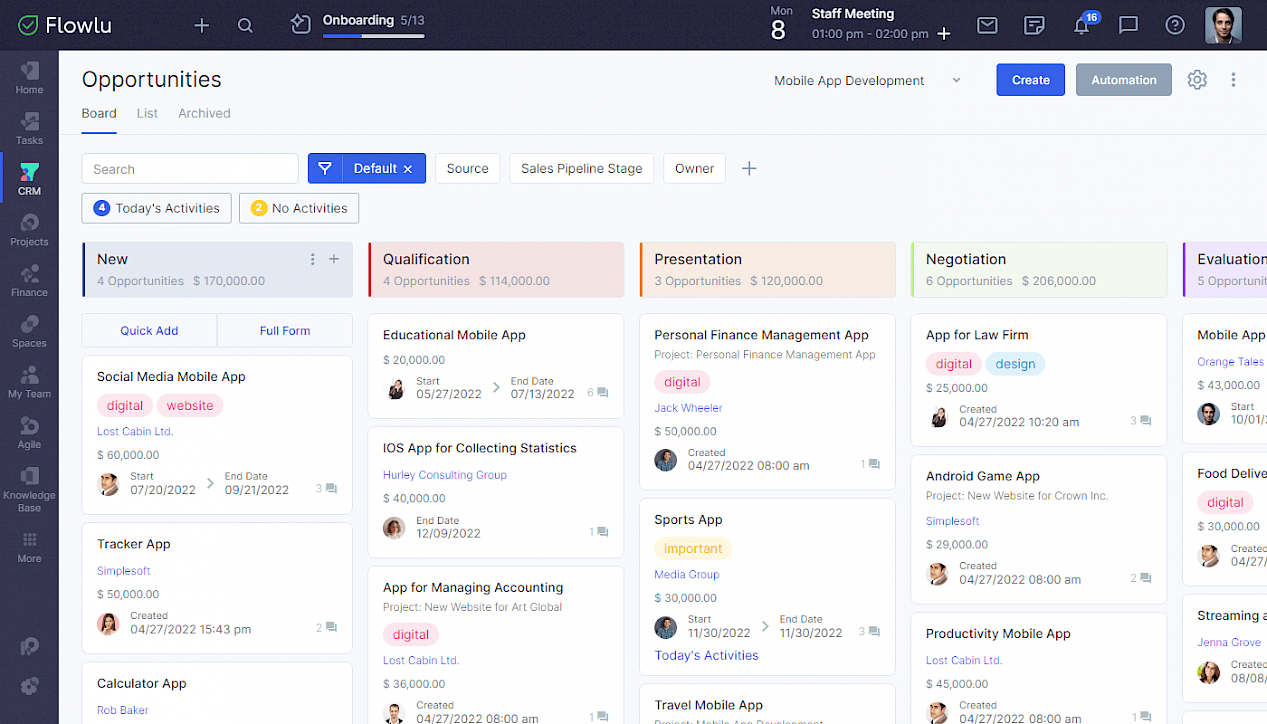 What Problem Flowlu Solves?

Flowlu has a whole lot of integration and can manage my business from this one platform