Agile software tools
Dynamic software tools greatly increase productivity and consistency in your team. They work by offering a collective view of team goals, fostering collaboration amongst team members, and allowing you to analyze overall and incremental progress.
Epics & Categories Classification
Your users will be able to tell you exactly what they want. Issues they add will be sorted into different categories or epics. Know which bugs are causing the most trouble. See which features have the most demand and what you should develop first.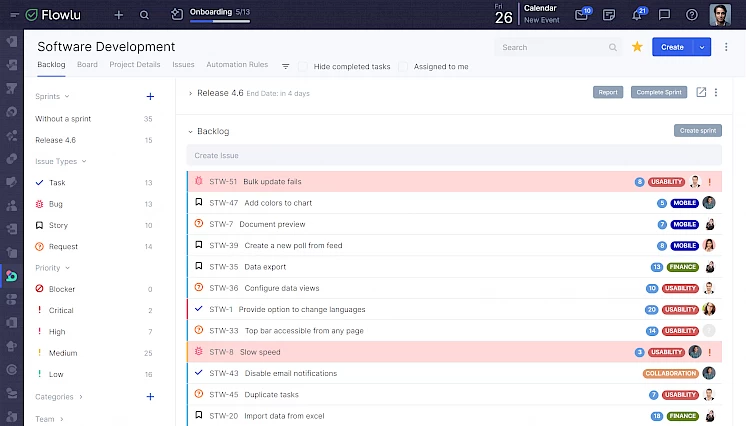 Issue Relations
Each issue can have relations to any other issue. Problems are always multidirectional. The relation could be of one of different types: blocked, duplicate, related, or a subtask of another one. Be able to mark what the relation is and how to solve it.
Scrum & Kanban Board
Flowlu's
Agile boards
lets you visualize your workflow stages by columns. Always be able to see your work and know what stage everything is in. See what hasn't been started, what is in progress, and what's been finished and delivered.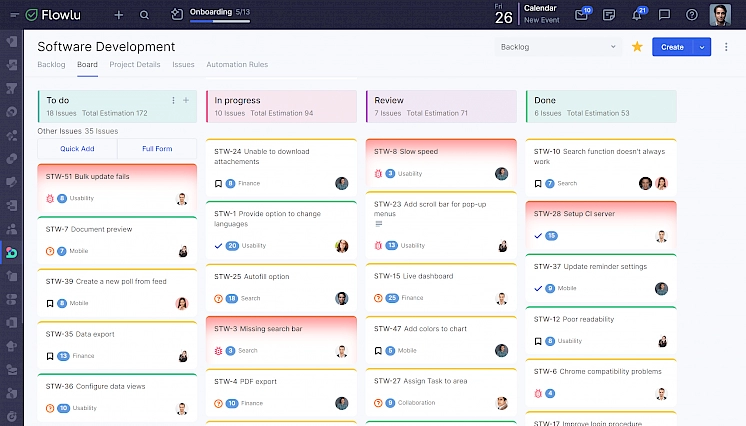 Multiple Issue Types
Multiple issue types lets you keep your different work organized. Create bug reports that your developers need to fix, new features that have to be created and added, and user stories to fulfill to keep your customers happy.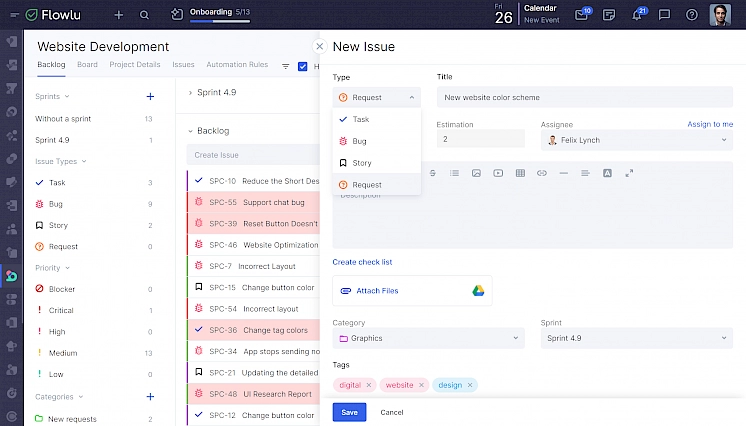 Track & Prioritize Product Requirements
Make sure you are fulfilling the most popular customer requests. As user stories come in, rank them according to importance, and track how close you are to getting them done. Tell your team what stories and issues to work on first, and which member should do it.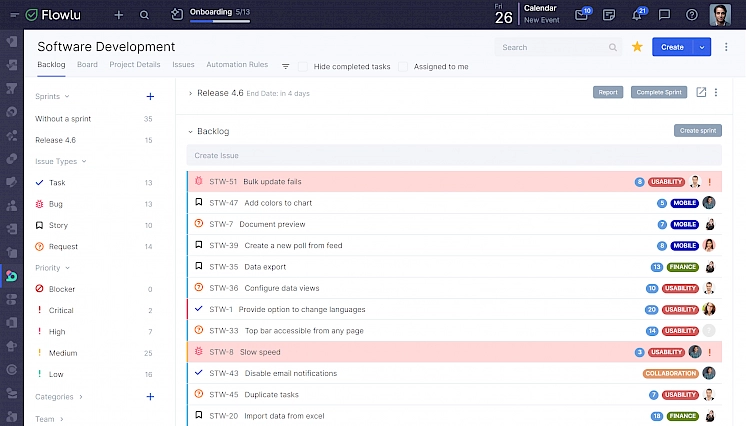 Time Tracking
Use time tracker to control and estimate the actual time spent in completing the team's tasks.