Best Airtable Alternative for Project Management
Want to try a user-friendly and comprehensive tool for project management? Meet Flowlu, an all-in-one project management solution and the best Airtable alternative for project management. It has all you need, from task management to accounting features and beyond, so you can successfully manage your projects at an affordable price.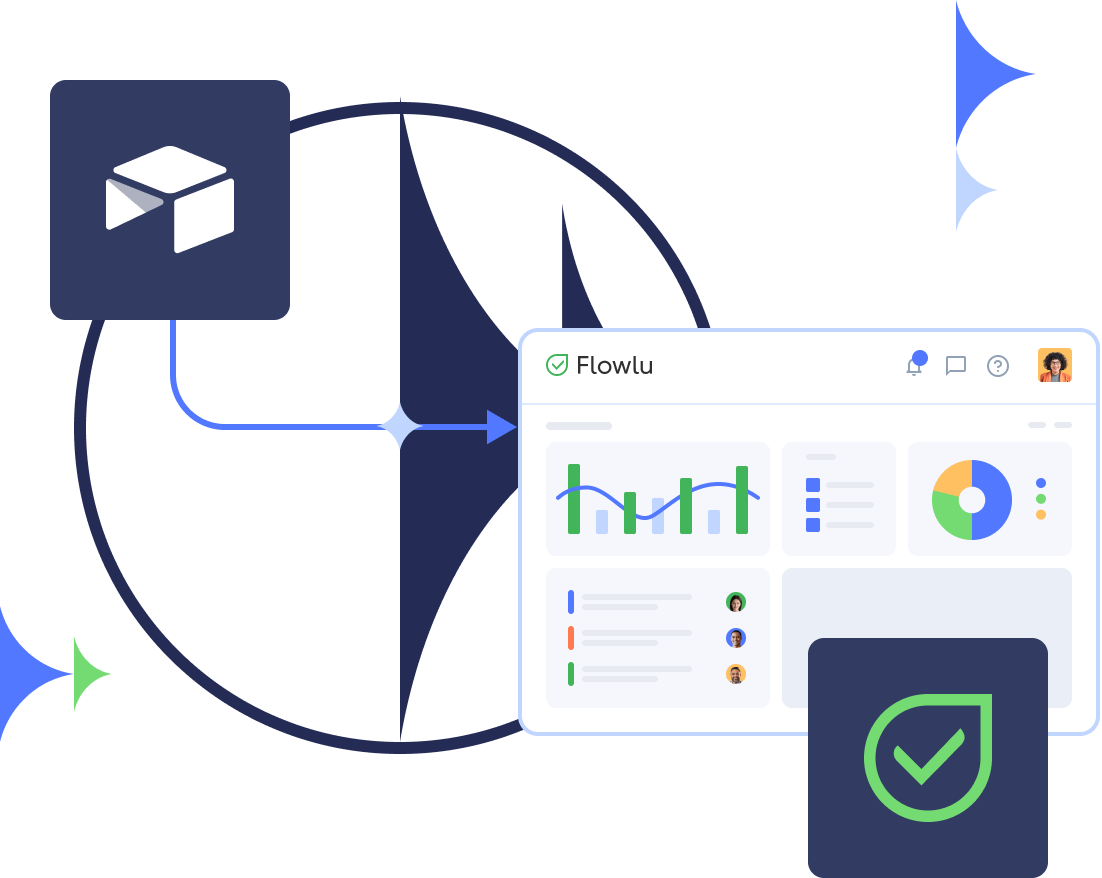 All-In-One Project Management Solution
Airtable users are switching to other project management tools because of an old-fashioned UI, lack of project management features and regular disruptions in performance. At that time, Flowlu has everything that every project manager needs: project templates, task tracker, automations, custom fields, integrations and other handy tools. Moreover, our well-designed software with advanced navigation works without interruptions and our support team is always in touch to help you.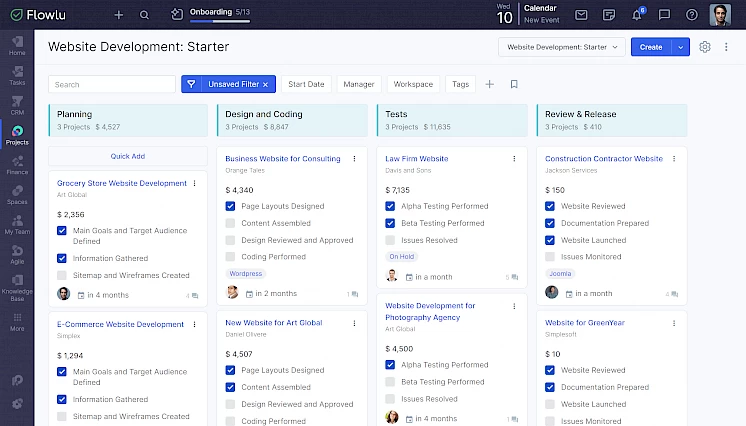 Implement Flowlu With Ease
Flowlu is a user-friendly solution which is ready to be implemented in a few seconds. It was created to help businesses grow, so you don't have to have an IT experience to use it. Flowlu is regularly updating and the support team is ready to help you through the chat or email. Don't worry if it looks complicated, because we have many webinars and even a complete Knowledge Base for users to quickly find answers.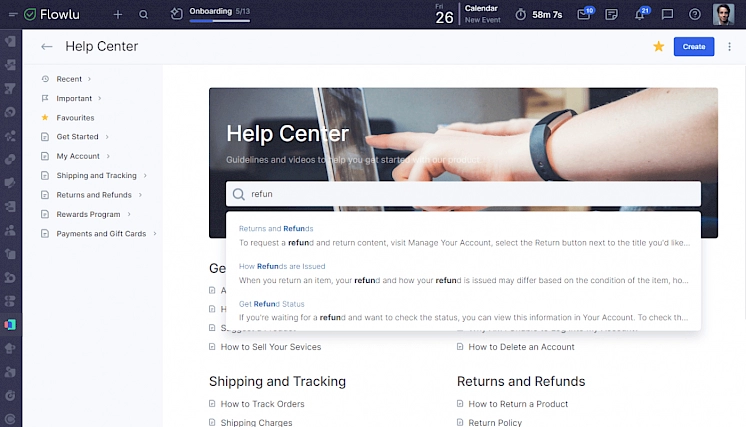 Manage Tasks Effectively
With Flowlu, you can easily track time per each task, create subtasks, add tags and priority to accurately organize your workflow. You can use default workflows or set up a template and customize it to cover needs of your project. While the task board is visualizing the progress, the project board will help you get a real-time overview of each activity.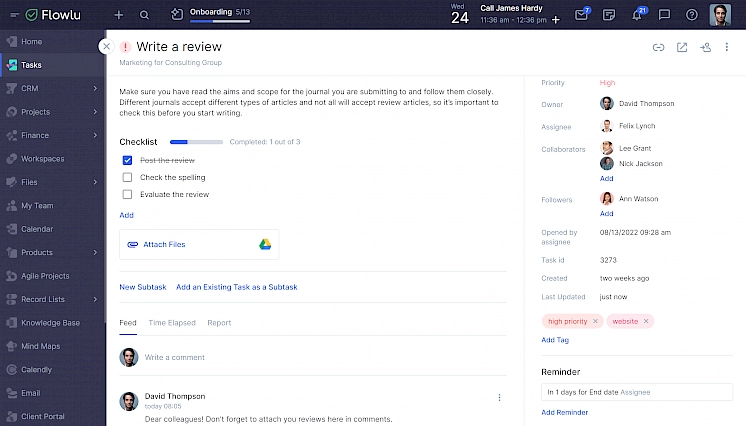 Invoice Your Clients
Create invoices manually, set up recurring invoices and use templates, because Flowlu has everything to help you keep your business profitable. Invoices can be based on billable time of any task, so you can clearly estimate your efforts. Our accounting features will help you track each payment and see if customers still owe you money. With little time, you can adjust automation rules and forget about boring manual emailing of each invoice.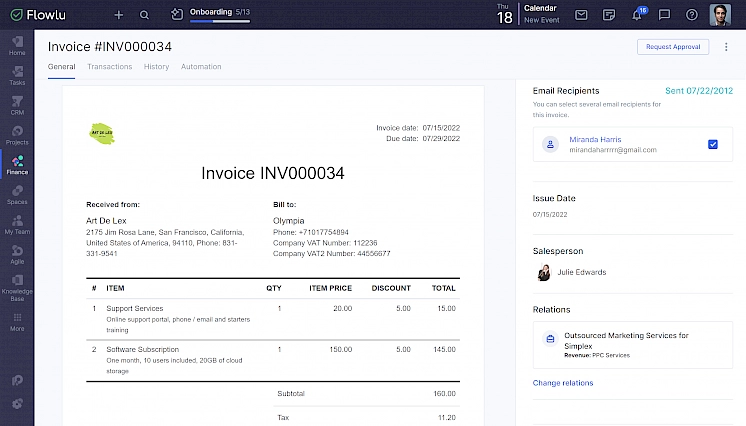 Build and Manage Knowledge Base
Keep your knowledge in one place. With Flowlu, you can create both internal and external knowledge bases. No matter if it's client onboarding or storage of internal knowledge of your company, Flowlu will take care of it with its tools for knowledge management. Share it via external link, put it on your websites or keep it private. Your employees and clients will get access to knowledge base at any time and place with Flowlu mobile app.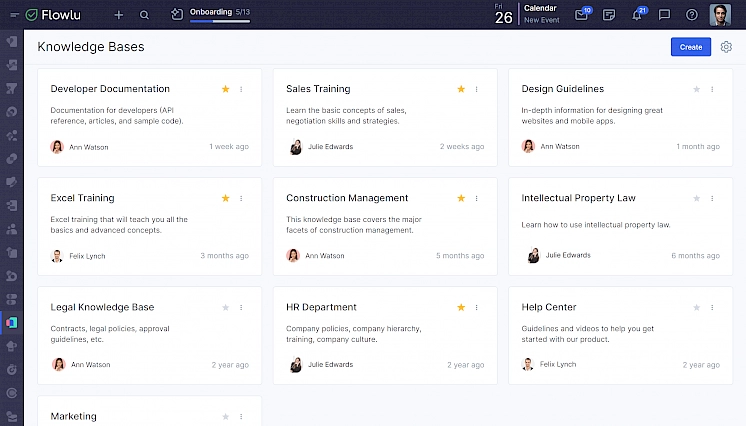 Get an Insightful Overview
While Airtable delivers just an overview of your productivity, with Flowlu, you can analyze each stage of the project. Track your tasks, finances, CRM activity or Agile projects in the long run or add widgets on the dashboard and get a real-time glance over your performance.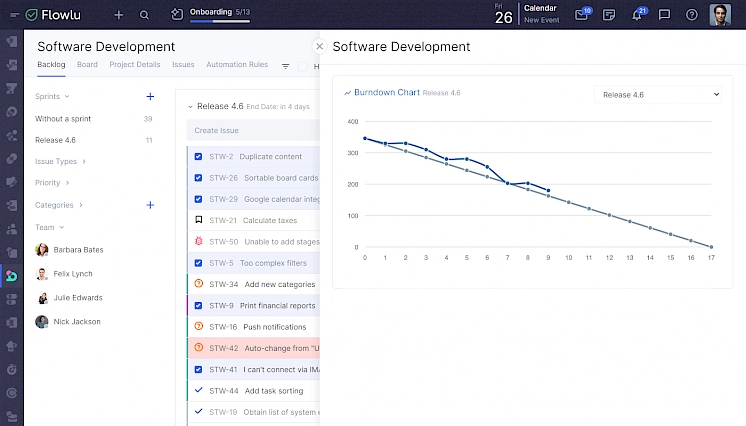 Try Agile Project Management
If Airtable project management tools are too poor for you, try Flowlu with the whole Agile module that also contains features for Scrum. Use a backlog to prioritize tasks and get full visibility with the Kanban board. All stages are divided into columns, so you can easily track progress without overloaded tools.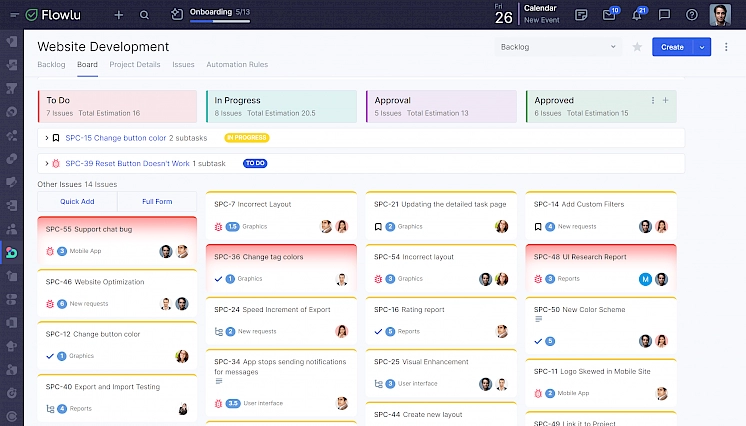 Keep It Integrated
We know how important it is to have email and telephony integration. It's also vital to have an opportunity to import tasks and issues from other project management software, so we have plenty of ready-to-use integrations for any demand. If there is no integration that you need, you can manually add it with Flowlu open API. Using Flowlu, you can be sure to avoid integration failure or losing your data.