Free Basecamp Alternative for Project Management
Still looking for a free Basecamp alternative for project management and team collaboration? You're in the right place, because Flowlu has all it takes and even more. Explore user-friendly UI with tools for project management, reporting, task tracking, communication and more.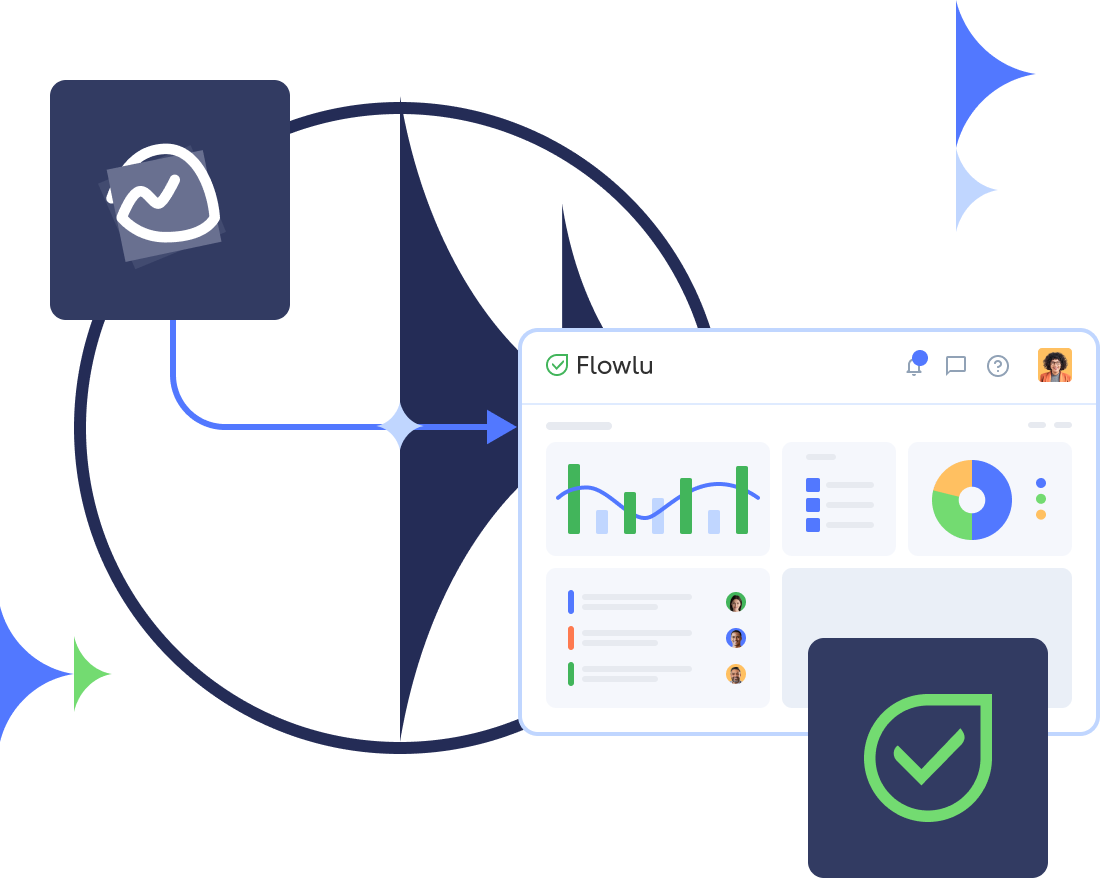 Powerful Project Management Tool
Basecamp users often complain about lack of project management tools, huge prices, old-fashioned UI and rare updates. Reach the new level of project management with Flowlu, an all-in-one solution for teams of any size. We'll provide you with the most handy tools for managing your tasks and projects at an affordable price, plus a well-designed web version and mobile app.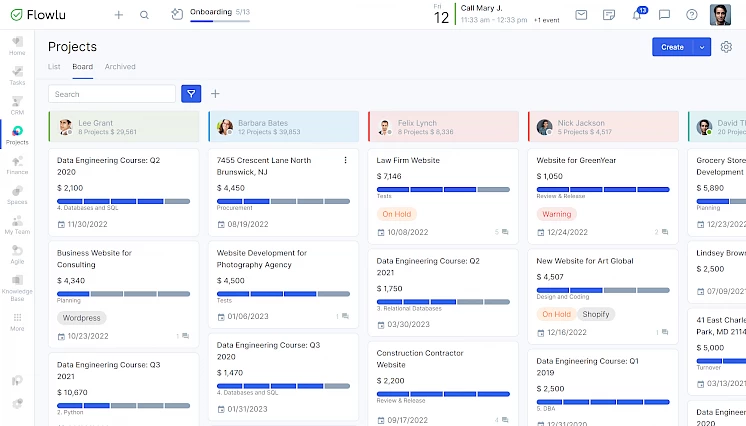 Organize Your Workflow
Flowlu has all it needs to organize your project. Create subtasks, add tags and set up priority. Agile boards will help to visualize your project, while Scrum backlog will provide you with everything you need for organizing the work breakdown structure.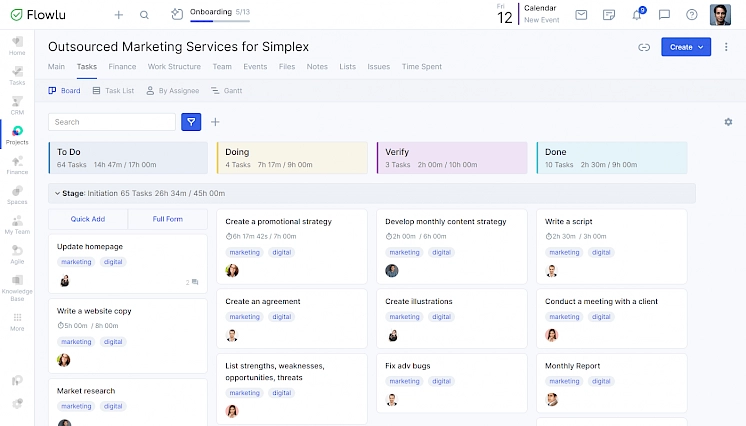 Get Comprehensive Overview With Reports
While Basecamp does not allow you to see all insights of your project, Flowlu provides you with the best reporting tools. You can create reports for each project or for the whole workload, there are lots of scenarios to cover all needs. Visualize your task workflow with Gantt Charts and find your growth points.
Add Custom Lists and Fields
We know that you might need to add some extra information to your project, that's why we have custom fields and lists. If you're not satisfied with rigid Basecamp project setups, you can try Flowlu and explore fully customized fields for each activity.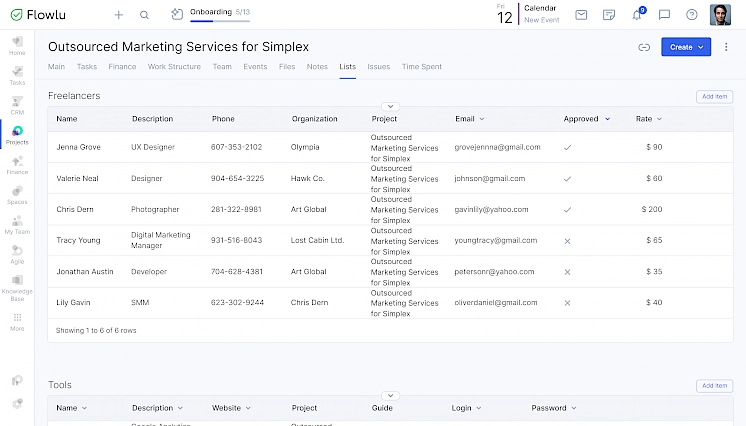 Track Estimated Time
If a basic Basecamp report is not enough, you can track estimated time for each task or project in Flowlu. Create invoices that are based on your efforts. With Flowlu, you can use a powerful time tracker or add spent time manually to accurately track every stage of your project.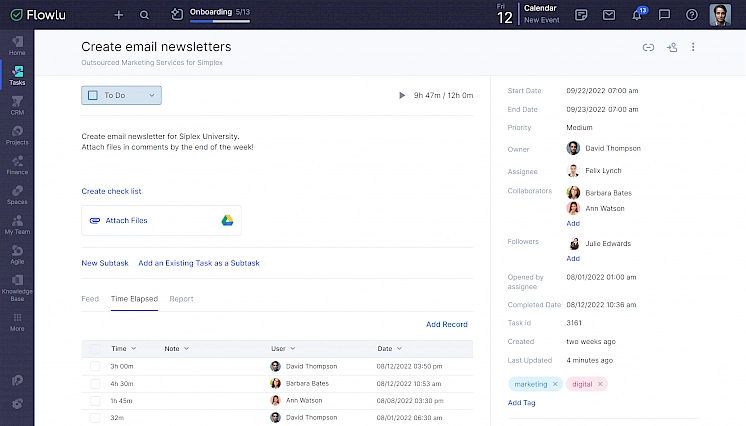 Effective Notification Tools
Tired of missing notifications and emails which often happen with Basecamp? With Flowlu notification tools, you'll be always in touch with your team. Notifications in the web version and mobile app will help you to stay informed of each activity.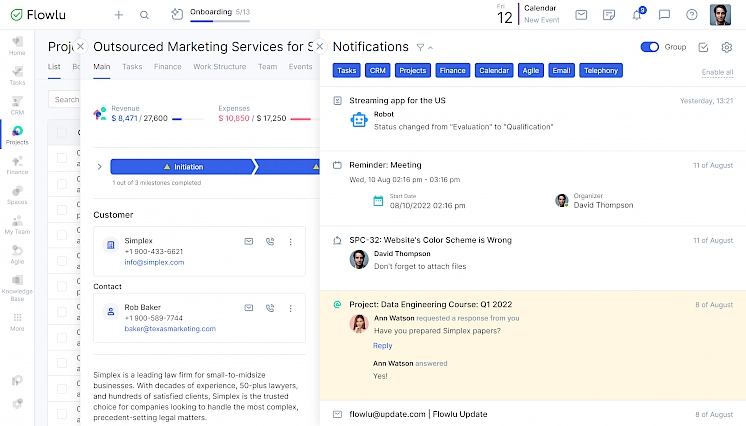 Invoice Clients
Tired of the inability of invoicing in Basecamp? There is not a problem with Flowlu anymore! Invoice for each activity, create templates and set up recurring invoices. They can be sent automatically for each project as well.