Best Bitrix24 Alternative
Looking for a user-friendly yet affordable Bitrix24 alternative? You are in the right place. Flowlu is a complete all-in-one business management solution to manage your tasks and projects, clients and invoicing, team collaboration and so much more. Flowlu is award-winning software that covers all SMBs needs and offers reasonable pricing for every team.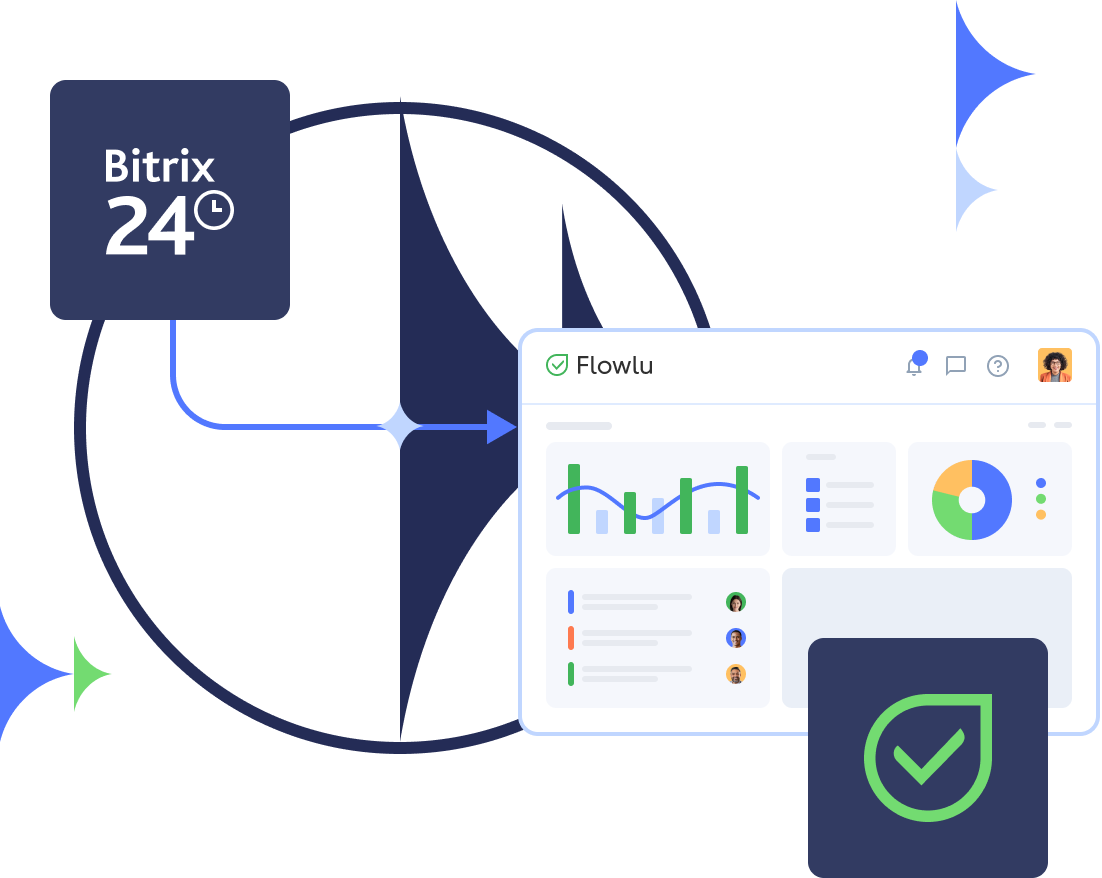 Affordable All-in-One Platform
Flowlu gives you all the tools you need to automate and grow your business and at a reasonable price. Manage tasks and customers, monitor projects, invoice your clients, organize knowledge and collaborate with your teammate. No more switching between pages and multiple subscriptions!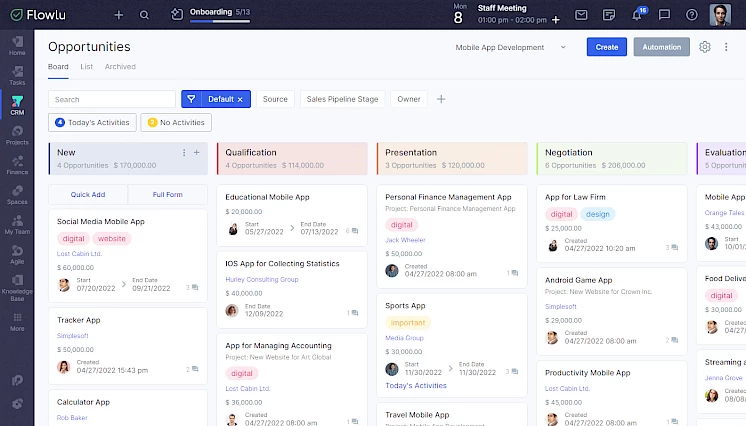 Invoicing and Finance Management
Unlike Bitrix24, Flowlu comes with financial capabilities along with powerful project management. Create estimates, convert them into invoices and let your customer pay online. Plan and track revenue and expenses, budget your projects. Manage your entire business in one centralized place.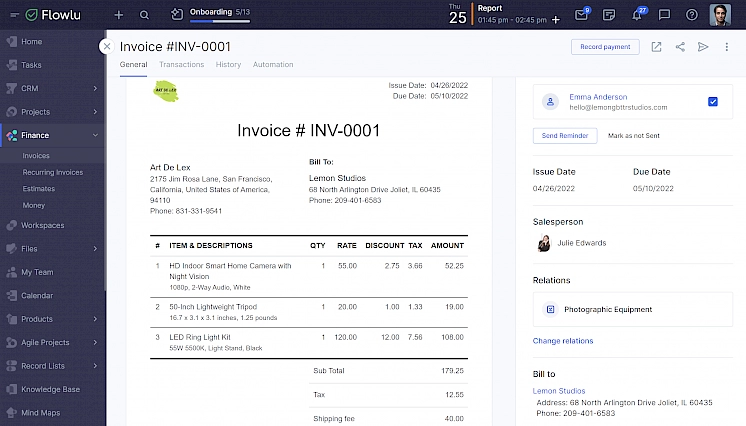 Caring Support Team
Our Support team is highly responsive and always listens to the provided feedback. That's what our customers say and they're right. That's because we care and always go above and beyond the call to solve even the most advanced cases. Ask us anything and get a comprehensive reply within minutes.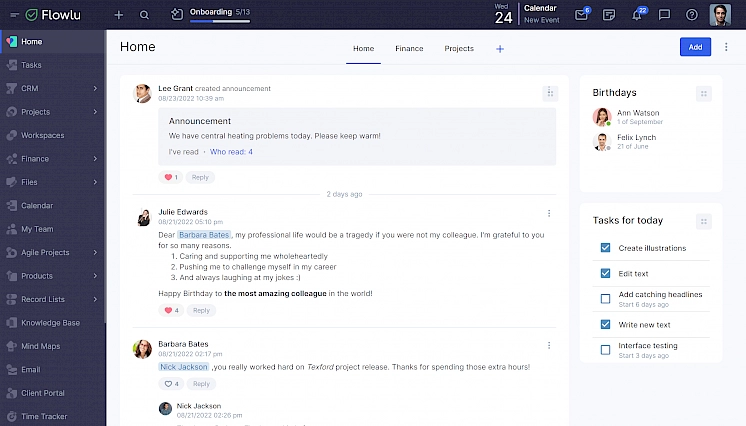 Easy to Adopt
Smooth learning curve and friendly UI — that's why clients choose us over Bitrix24. We have plenty of beneficial resources and webinars. And most importantly we have onboarding which allows you to quickly adopt the new solution for business automation.