Secure Client Portal Software for Agencies
Use Flowlu as a secure client portal software for agencies. Invite your clients to a branded portal and give them real-time access to critical information about their projects, including performance and status, completed milestones and tasks, invoices and estimates, due payments and spent expenses, files and notes.
Customizable Client Portal
Add your customers or partners to the
client portal
through email or a link and decide what they should access there. Ensure a secure virtual portal for all client data and present only what your clients expect with flexible access rights. Only the data and fields you provide to your clients will be viewable.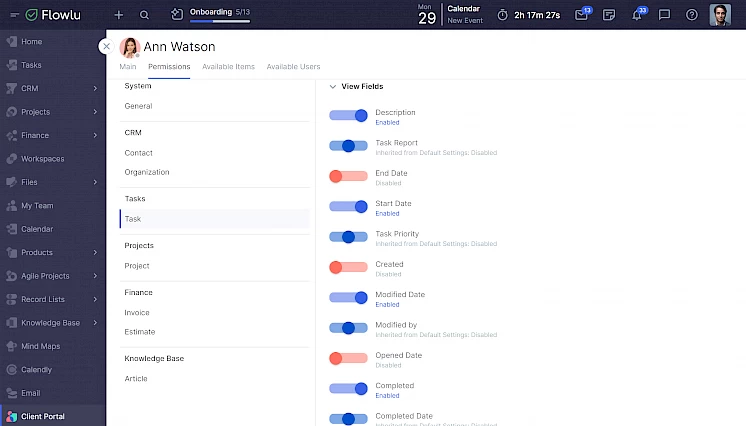 External View For Tasks
Let your clients see what your team is focused on right now. Allow your customers to initiate new assignments for your team. Or, use a client portal software to
allocate tasks
to freelancers, partners, or other professionals.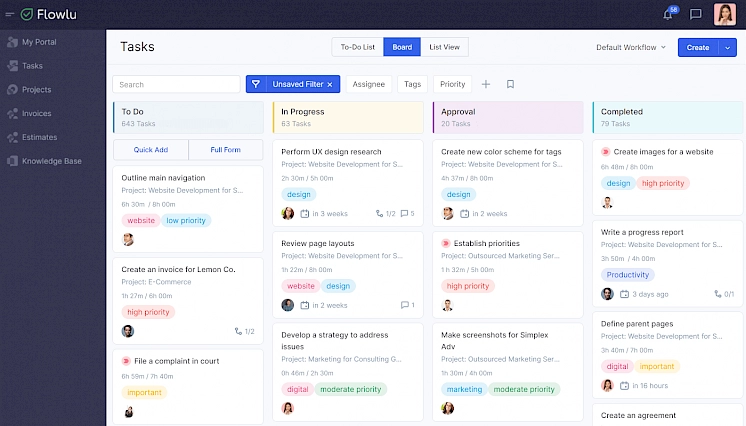 Show How Their Projects Progressing
Give your customers and partners a complete picture of their
projects
, including tasks in process, achieved milestones and stages, notes and requests, files and documents, revenues and costs. Allow your customers to help build the perfect solution for their specific needs.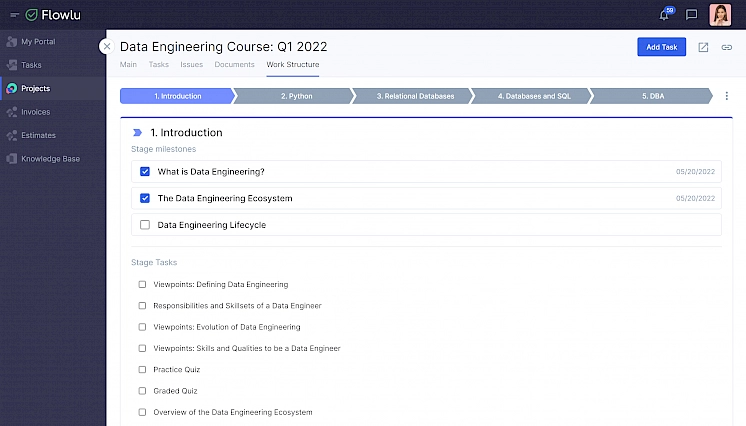 Invoicing and Estimating Made Simple
Gather all of your clients
invoices and estimates
in one location to make it convenient for the customers to monitor their billing. Simplify checkout for your customers, allowing them to pay their invoices through a unified client portal. Save your customers time and improve their experience with your company!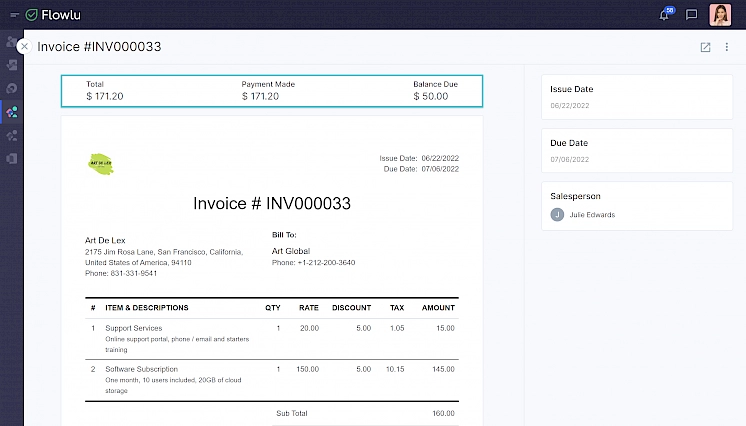 Client's Payments and Expenses
Use the client portal as a central location to exchange project payment and cost information with your customers. Improve visibility into your operations and provide them with easy access to the
financial data
they seek.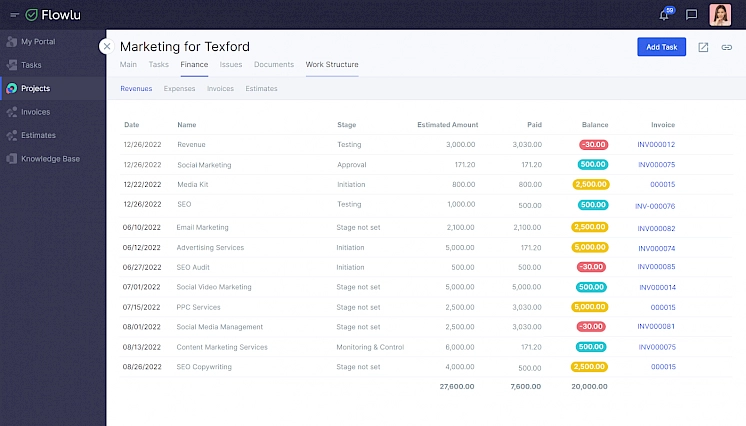 External Knowledge Base
Using a well-structured
knowledge base
embedded directly into your client portal enables your customers and stakeholders with all the data they will ever need. Add rich text, videos and illustrations, attach documents and tables, create easy-to-comprehend instructions, and share that content with them. They won't need to reach out to your agents directly any more!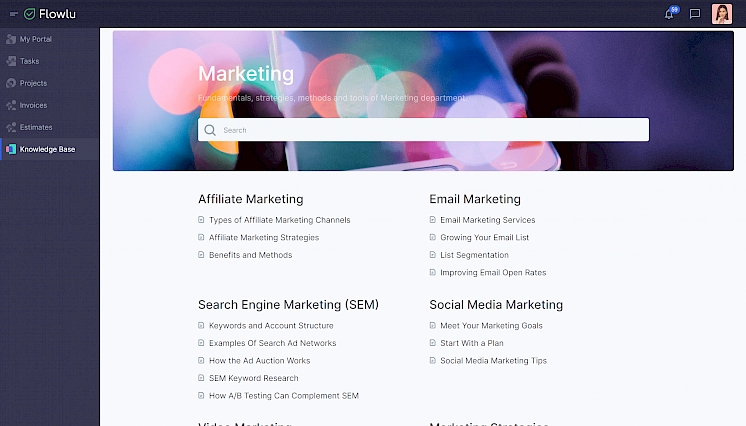 Collaborate With External Users
Customer communication, such as project and task progress, online messaging, and invoicing, may all be consolidated in one spot. Interact with consumers through comments or use the
incorporated chat
to provide real-time project updates or let them submit requests. Involve them in your projects!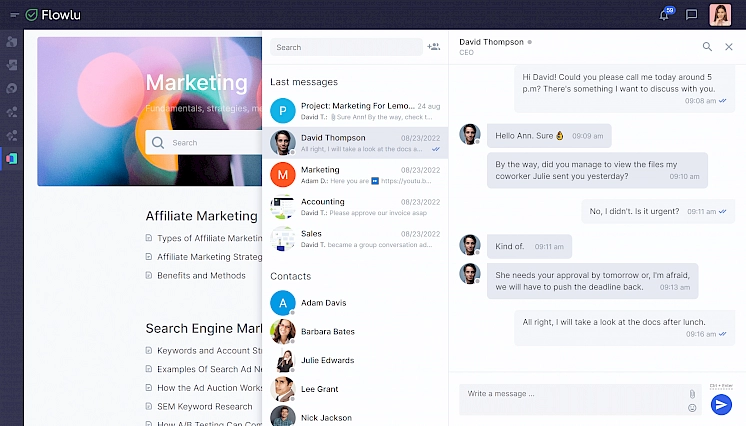 Branded Client Portal Software
To give your client portal a more professional look, use a custom domain and configure the login page with your brand colors, logo, and banners. To provide your clients the greatest experience, add a tailored welcome checklist which will show them how to use a dedicated portal.