CRM for Crypto Companies
Boost your sales performance with Flowlu, an all-in-one cloud-based CRM for crypto brokers. Get all the benefits of automated sales processes, fully-packaged project modules, and financial tools to manage your crypto projects from end to end.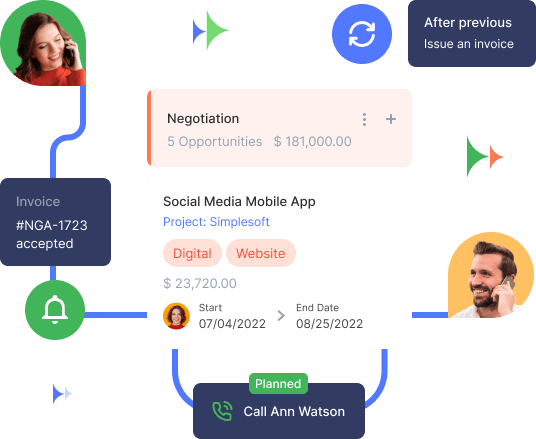 Everything to manage deals
Save your time switching between apps and manage, store, and organize all the information in Flowlu, the best CRM for blockchain projects. Even if you already use a CRM, crypto projects require lots of financial and project management tools, and Flowlu can handle everything at once.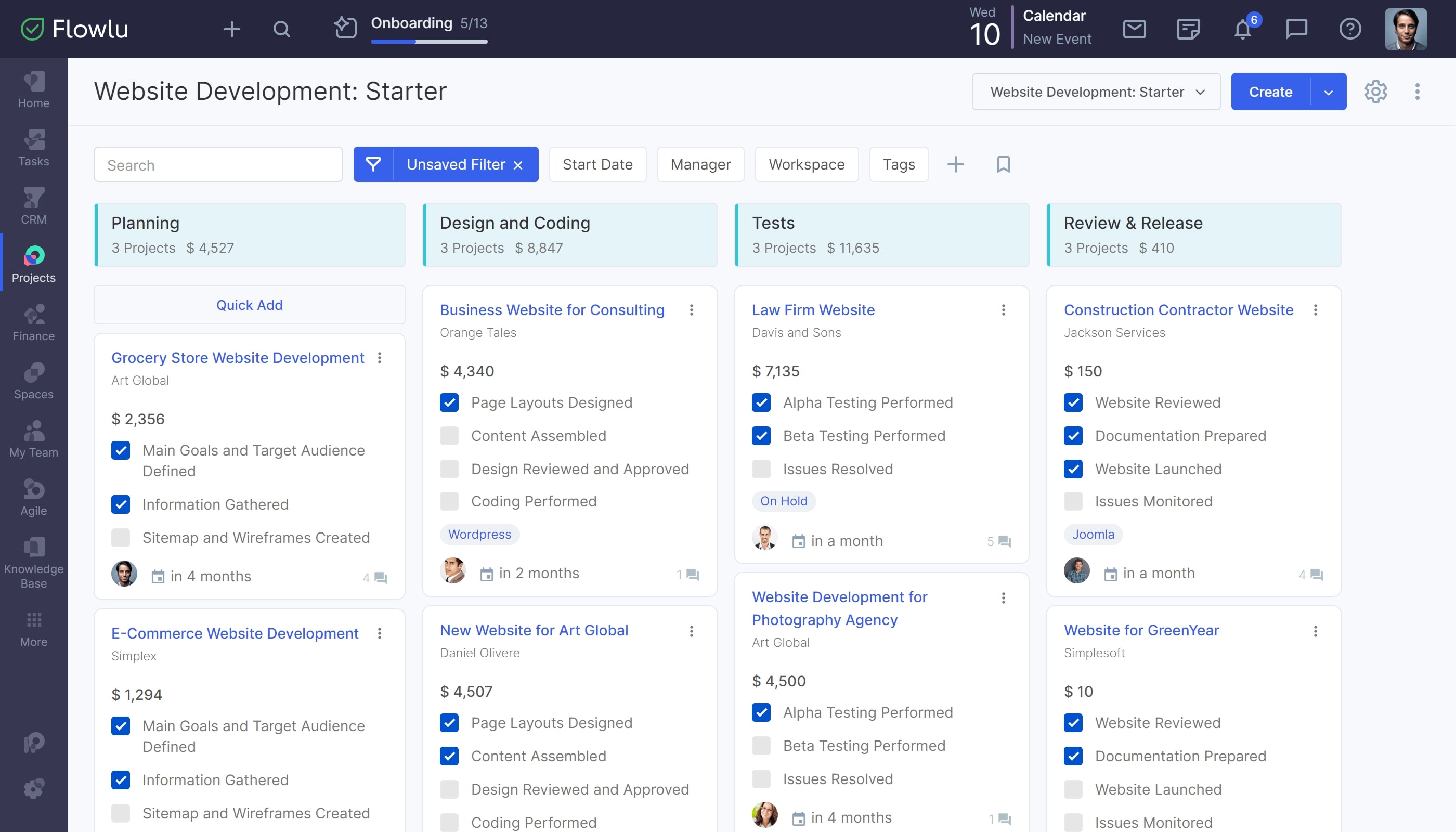 Crypto CRM Solution to Manage Your Deals
If you're looking for the best CRM for crypto brokers, Flowlu is worth a try! With an unlimited 14-day trial, you can explore all the features and integrations to see how they boost your blockchain projects. Handle all your projects, clients, team collaboration, finances, and corporate knowledge at once.
A search engine for your sales
Email and telephony syncronization
The Whole Office at Your Fingertips
Even when you're out of the office, stay in touch with your clients and teammates with Flowlu. Built-in messenger will keep you connected with teammates, while all essential modules, such as Projects, CRM, and Finances will show you any information you need. Stay on the line and won't miss anything important.