Free studio management software
Flowlu's free studio management software helps you get every website you design just right. Our tools help you balance time spent and quality. You'll have the resources to make sure you get every step of the project done professionally, and will know how much time the whole thing is taking you. Have one tool that gives you the information on everything from being hired to getting paid for delivering it.
Free Unlimited Projects
Don't worry about expensive monthly fees that limit your productivity. Have free unlimited projects to keep improving your business and customer experience. Keep clients happy by adding new features and always meeting deadlines.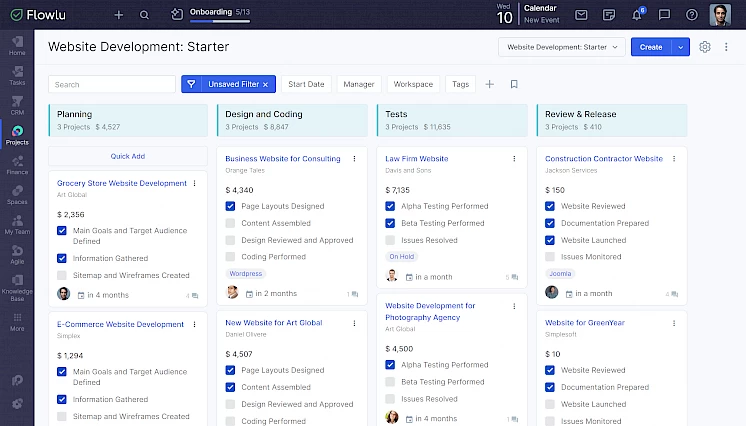 Team Project Management
Use our team project management to lead remotely. Plan out projects, and create Gantt charts to list every step. Assign tasks to different team members and see how close they are to finishing them.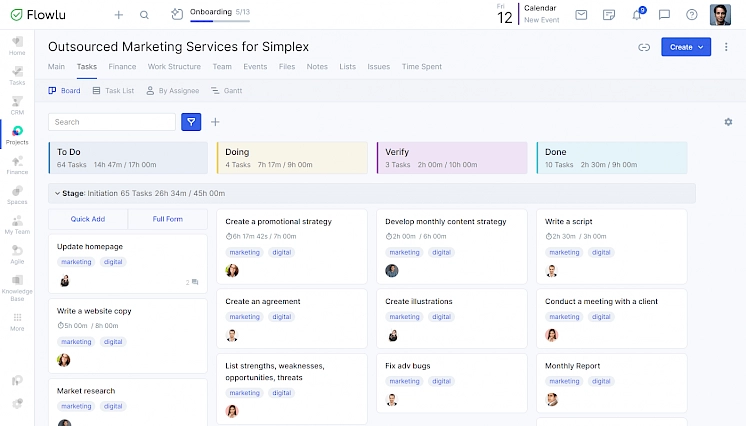 Powerful Time Tracking
Time tracking
lets you see how long you and your team members have worked on each project. Make sure your employees are charging you the right amount. Give your customers an accurate invoice including time spent on their project.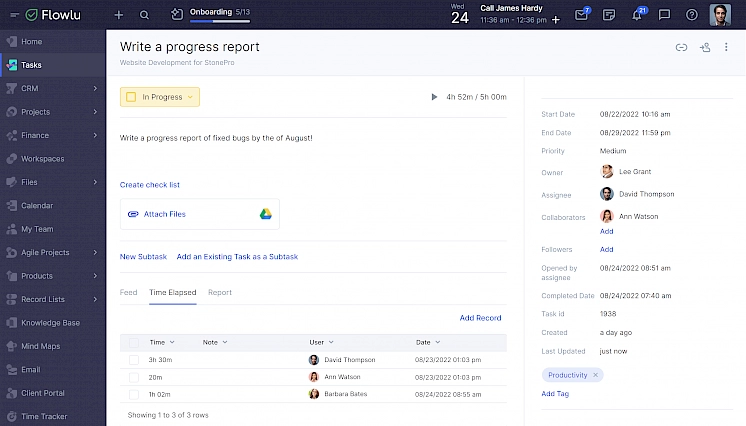 Free Unlimited Invoices
Our software lets you invoice your customers directly from the cloud. Create new invoices and send them to customers at lightning speeds. Have previous invoices available on the cloud for easy 24/7 reference.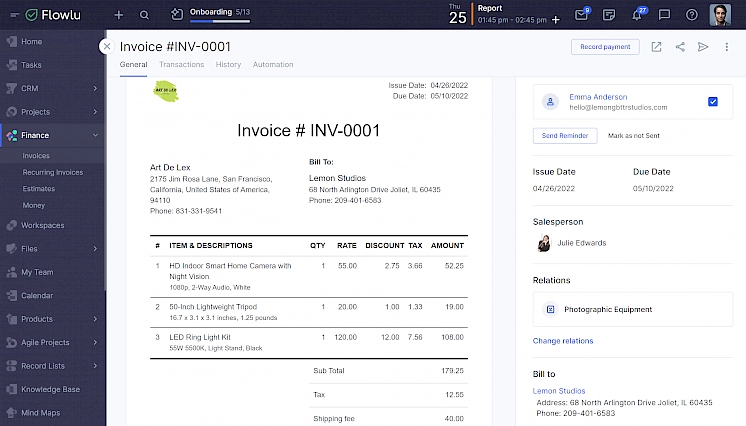 Multiple Businesses Management
Flowlu is designed to make running several different companies easier. You can set up all of our tools and reports to work for each of your seperate businesses. No need for different accounts, just separate your businesses and run them from the same interface.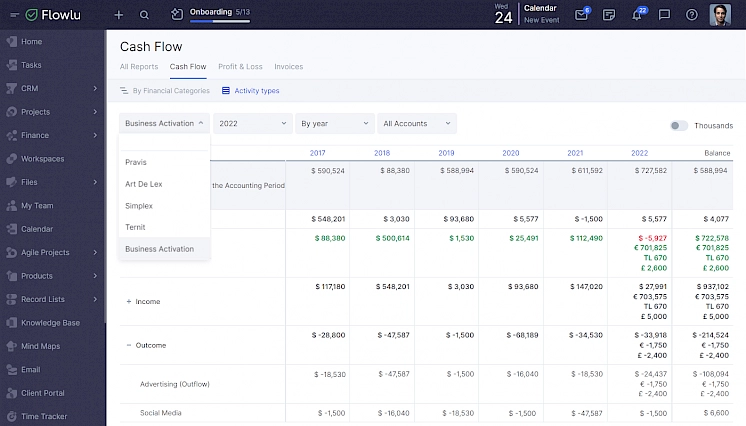 Lead & Contact Management
Use our
lead and contact management
to keep detailed information on every possible customer. Know how far along in the sales process they are and who needs to be followed up on. Keep your customers happy and never forget to try a lead.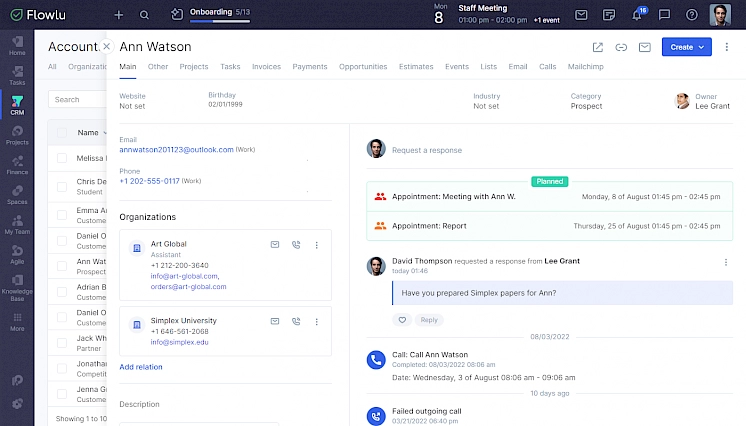 Secure Client Portal
With Flowlu, you can build a secure digital hub for your client collaboration and relevant information exchange. Chat with your clients in real time, allocate tasks, demonstrate project progress, share company FAQ's and guidelines, bill your customers and let them pay online from a portal's interface. Configure flexible permissions and customize how your portal looks by adding a logo, brand colors and banner.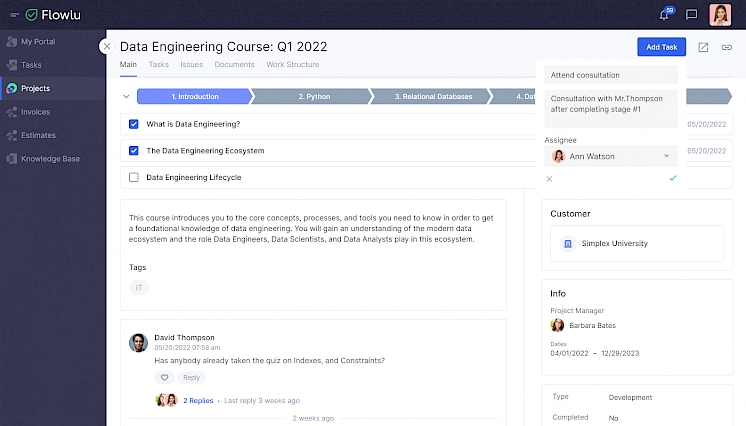 Full Featured Mobile App
Our app takes all of Flowlu's functions to your mobile device. Be able to lead your team, keep customers happy, and work on projects no matter where in the world you are. Always know what deadlines are approaching and what needs to get done.