Contact Center CRM Software
Looking for the best contact center CRM option? Flowlu can handle the data of all your customers from external applications. No experience required; our user-friendly interfaces will take care of your seamless onboarding.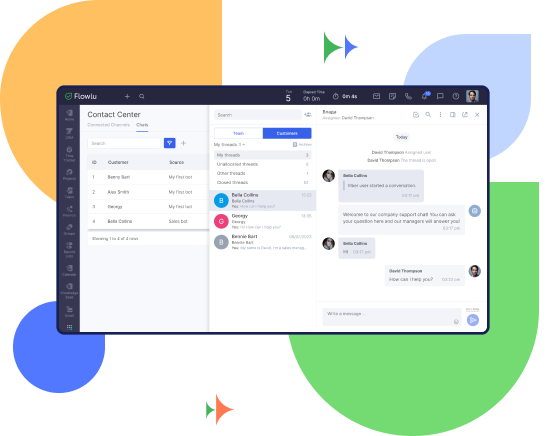 Real-time Customer Communication
Don't make your clients wait for your reply. Once the message reaches out to the contact center, the automatically assigned manager will instantly reply to the client. You can customize managers' queue and rack all incoming messages from clients via the built-in chat. Flowlu will free up your time from juggling between apps.