Duplicate Management, Updated User Invitations and Other Improvements
August 27, 2021
3 min read
We have a lot of exciting updates and improvements for July and August to share with you: duplicate management, estimates linked to projects and so much more.
We have a lot of exciting updates and improvements for July and August to share with you. Let's get straight to it:
Duplicate Management for CRM
When collaborating with a team, it's inevitable that sooner or later contacts and organizations will overlap. As a result, the records will be constantly re-created in the CRM by other teammates. Say goodbye to manually searching for such duplicates, and save yourself some time.
Meet new duplicate management! Flowlu will find identical contacts or companies by a similar name, email, phone number or tax ID and offer you to merge several CRM records into one for all duplicates within seconds.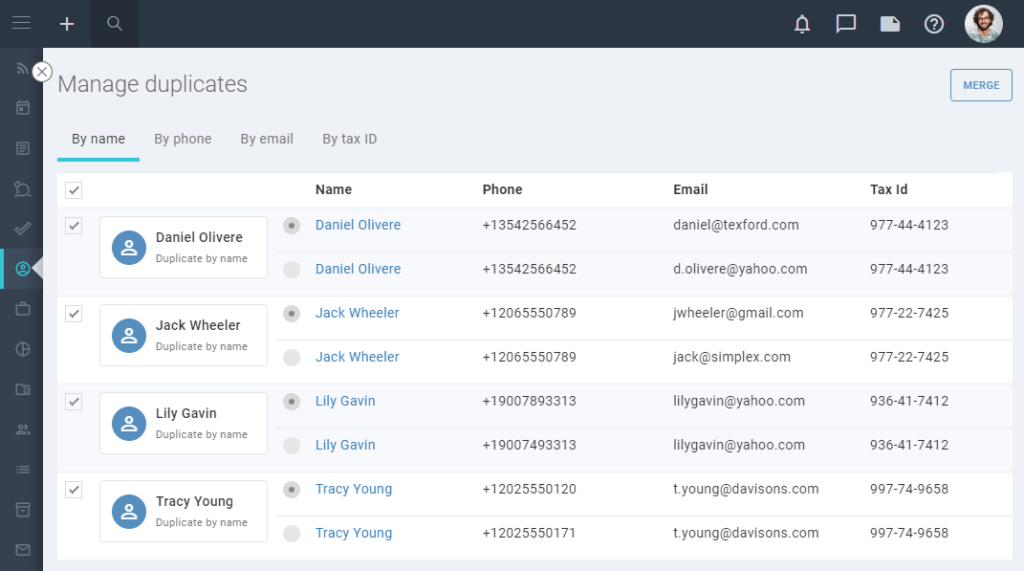 Check out our Knowledge Base to learn how to run a duplicate check in your contact database.
Duplicate management is available starting from the Business plan.
Updated User Invitations
We've significantly improved the user invitation process. When you send invitations via email, they will appear in a separate tab under the "Users Management" section. You can cancel invitations if they haven't been accepted yet, as well as resend them. If you need to invite multiple coworkers, say 20 people at a time, use the new bulk invite option. We've also added the ability to invite users via an automatically generated link, which you can share in any way you like.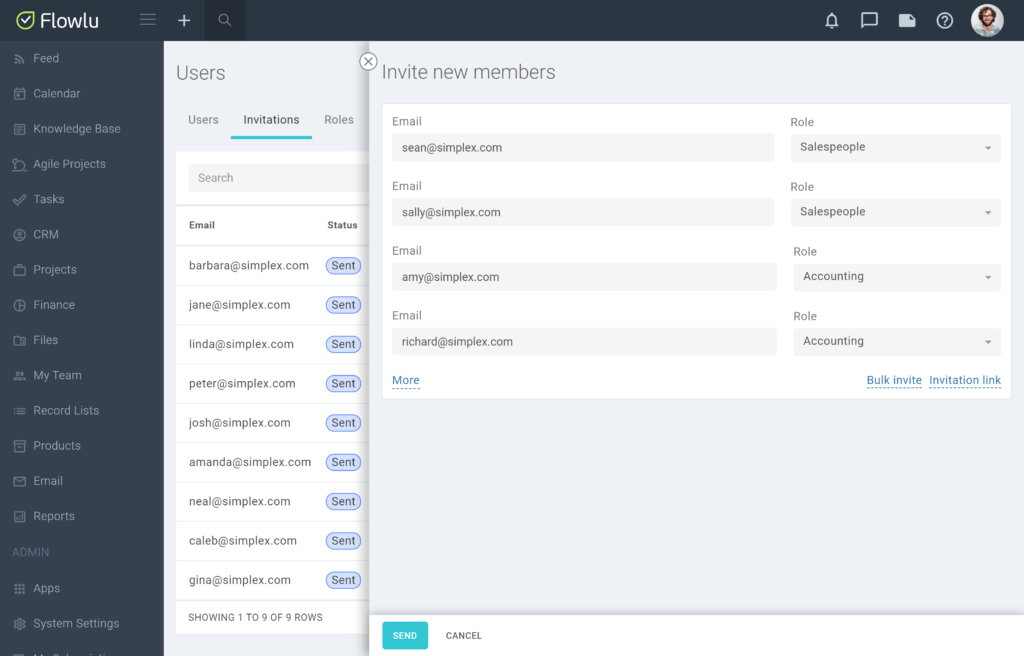 Detailed instructions are available in the Flowlu knowledge base.
Estimates in Projects
This is one of our most requested improvements! Now you can link estimates not only to opportunities but also to projects. All project-related estimates will be stored on the project page under the "Finance" tab. This comes in handy if you do not use opportunity and sales management, and perform all your work in projects only.
New Layout of Subtasks on Kanban Board
We improved the display of subtasks on the kanban board, so now all subtasks are neatly displayed under the parent task on its card. To see all of the related subtasks, just click the corresponding button on the main task card, and expand the list.
This way the subtasks won't clutter the kanban board, and all information will be well-structured. New subtasks can be added directly from the board. If your teammates do not have access to all tasks (Employee level), they will only see the subtask assigned to them without the parent task.
Please note that at the moment this update is available for Tasks and Workspaces modules only.
KonnectzIT + Flowlu
We are often asked about how to integrate Flowlu with various popular apps. Such integrations can easily be set up through third-party software that helps you automatically transfer data from different web apps and, at the same time, does not require any technical skills. We're happy to announce that KonnectzIT has now joined the list of such no-code platforms available for Flowlu users.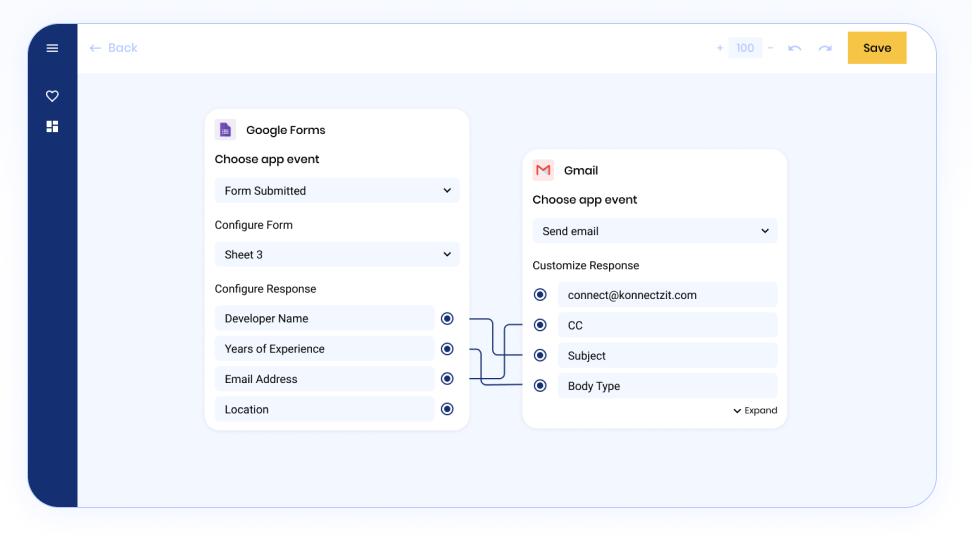 The platform helps build visual integration flow between apps and automate routine activities. With KonnectzIT, you can set up integration with apps like Marquiz, MailChimp, Slack and 350+ other popular online applications.
Watch the video instruction by KonnectzIT team on how to automatically create a task in Flowlu when a subscriber is created in MailerLite:
And here's a replay of the webinar on how to integrate Flowlu with Facebook Leads and 360Dialog using KonnectzIT.
Have suggestion for product improvement? Do not hesitate to post them on the dedicated page for ideas.
See the most answers to the most frequently asked questions. You can find even more information in the knowledge base.
Knowledge base
Sign up and start exploring Flowlu with a 14 day unlimited trial and find the subscription that suits you best. 
Sure! You can use Flowlu on both iOS and Android smartphones.
We have a constantly updating knowledge base, where you can find all documents about our modules and find answers to all your questions.
August 27, 2021
3 min read