Product Updates: Slack Integration, P&L Report and More
March 14, 2022
3 min read
We're happy to share February improvements and product updates to make the team and work management in Flowlu even easier.
At Flowlu, we're striving to roll out new features and updates every week to build the platform which covers most of your business needs. We're happy to share more improvements to make the team and work management in Flowlu even easier!
1. Slack Integration
Receive instant task, opportunity and project updates to Slack with new Flowlu's integration. Now, you can automatically get real-time notifications in Slack to keep your team in the loop when a task or opportunity is moved to another stage, a new project is initiated, and so much more.
Learn more: How to set up Slack integration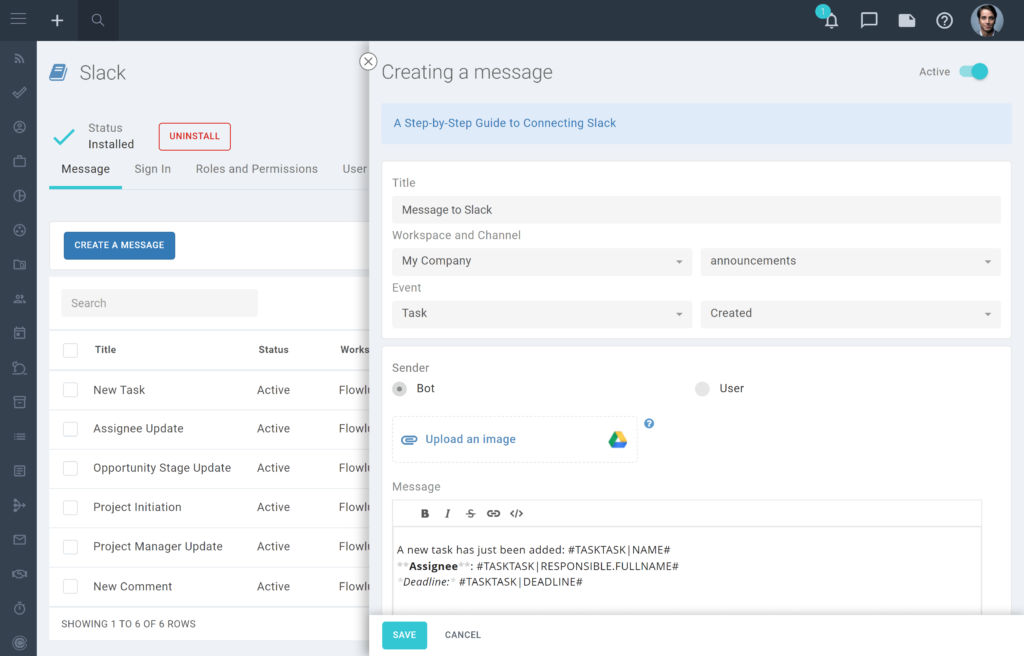 2. Slack Automation Rule
Use powerful Flowlu automation combined with Slack integration to notify your teammates every time your task or opportunity changes its stage. Configure a rule, select certain conditions and get immediate updates to Slack channels of your choice whenever needed.
Learn more: How to configure a Slack automation rule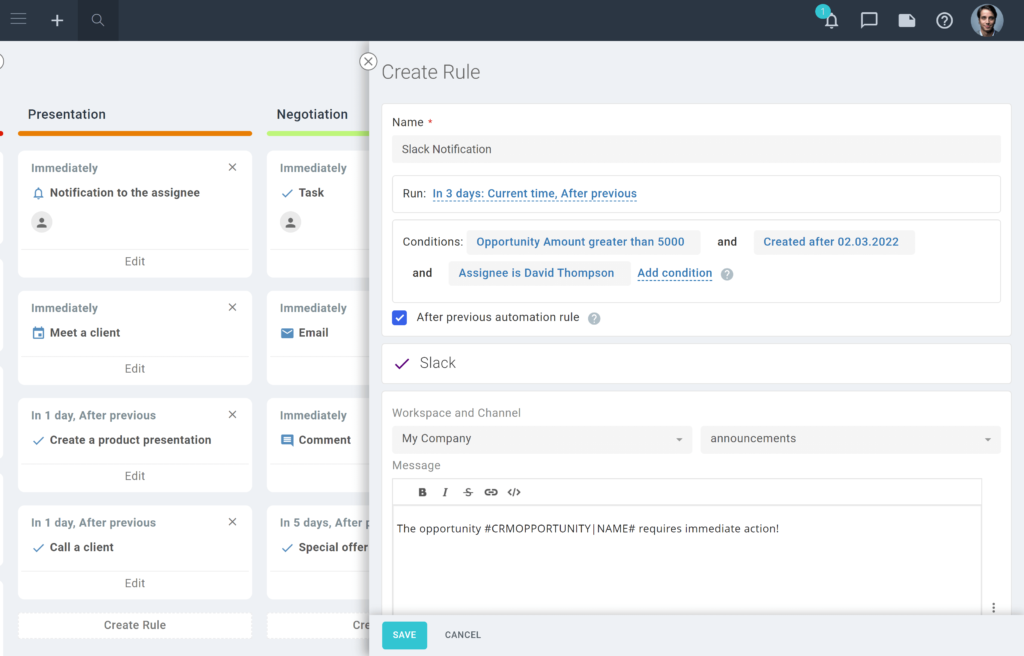 3. P&L Statement
The brand new Profit and Loss statement helps to determine the financial position of your company and clearly shows you whether the business made a profit or loss. The report displays the revenue, expenses and your net profit for a specific period of time.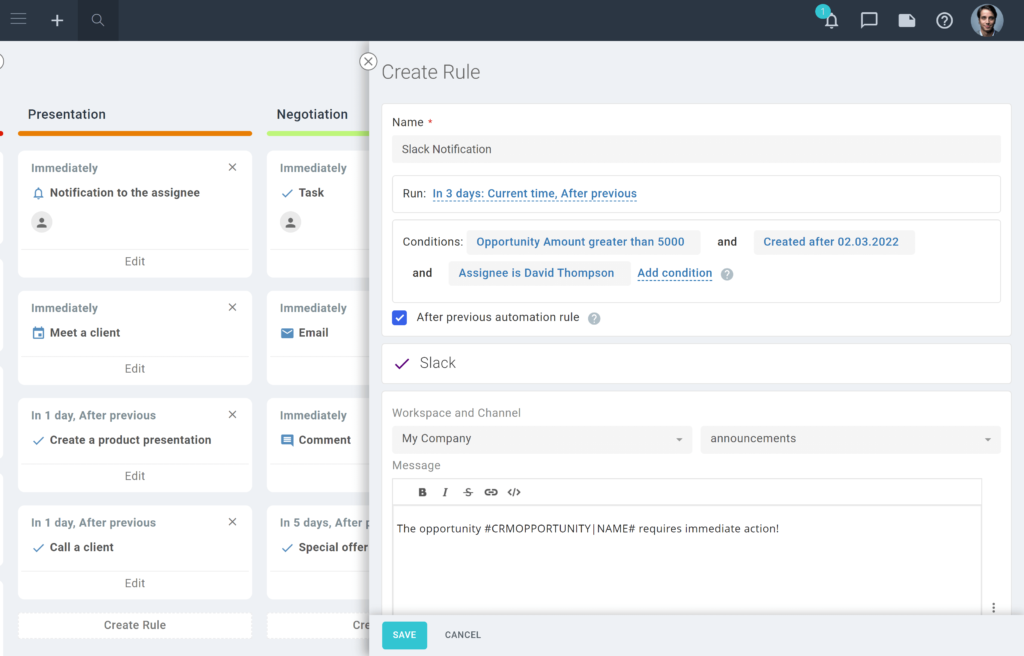 4. Ability to Copy a Project
We've added the ability to duplicate your projects within a single click. All tasks, stages, expenses, events, documents, etc. can be copied into your new project as well. You can easily customize which project items to include. All you need to do is to go to your project card, click on the three-dot button in the top right corner and copy your project. Save time and automate routine with this new feature for your effective project management!
P.S. If you anticipate that you'll be cloning projects frequently, we recommend creating a project workflow based on your business processes.
(Yes, the project workflow duplication is coming next!).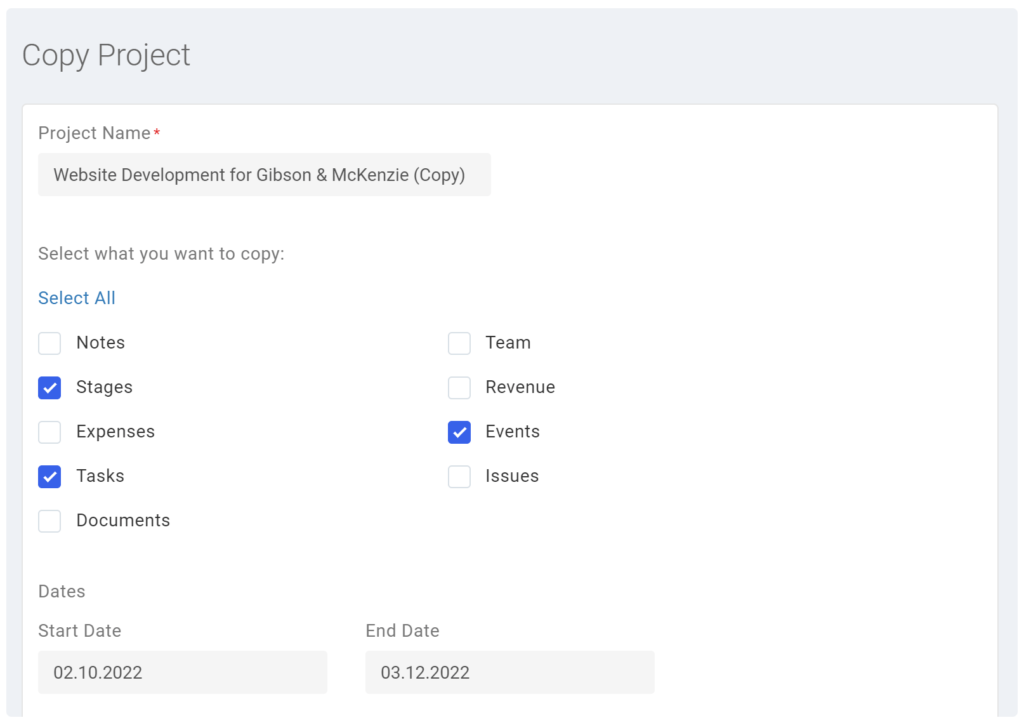 5. Archiving Agile Projects
You can now archive the Agile projects the same way you do with ordinary projects. This will help you declutter your workspace and focus on projects in progress. You can restore Agile projects any time you want.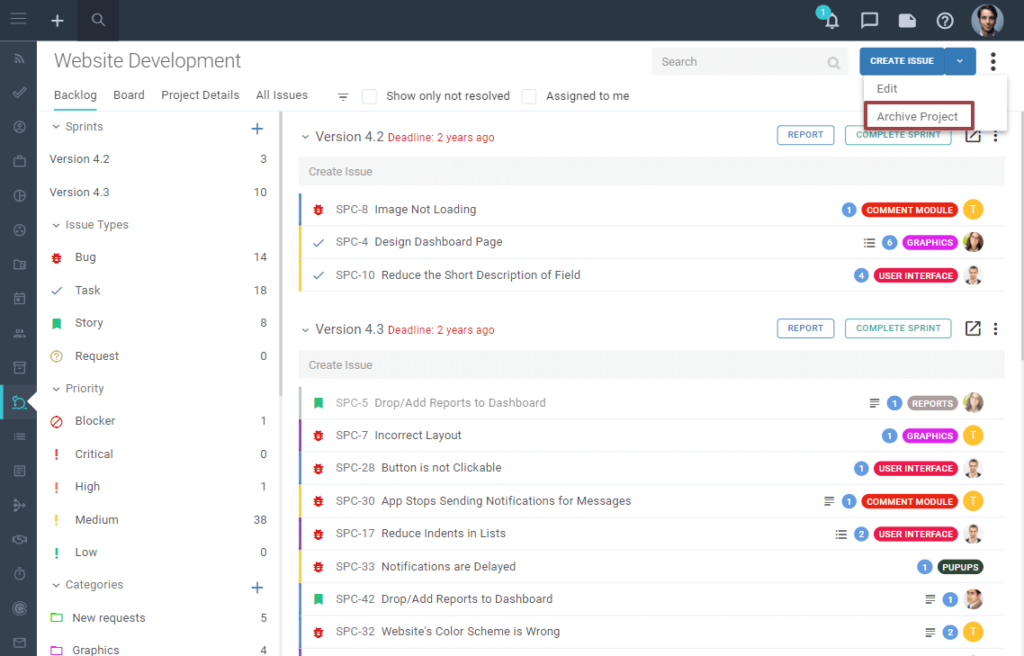 6. New Financial Categories
We've updated and refreshed the section for managing financial categories (chart of accounts). You can now also add parent categories and group them the way you want.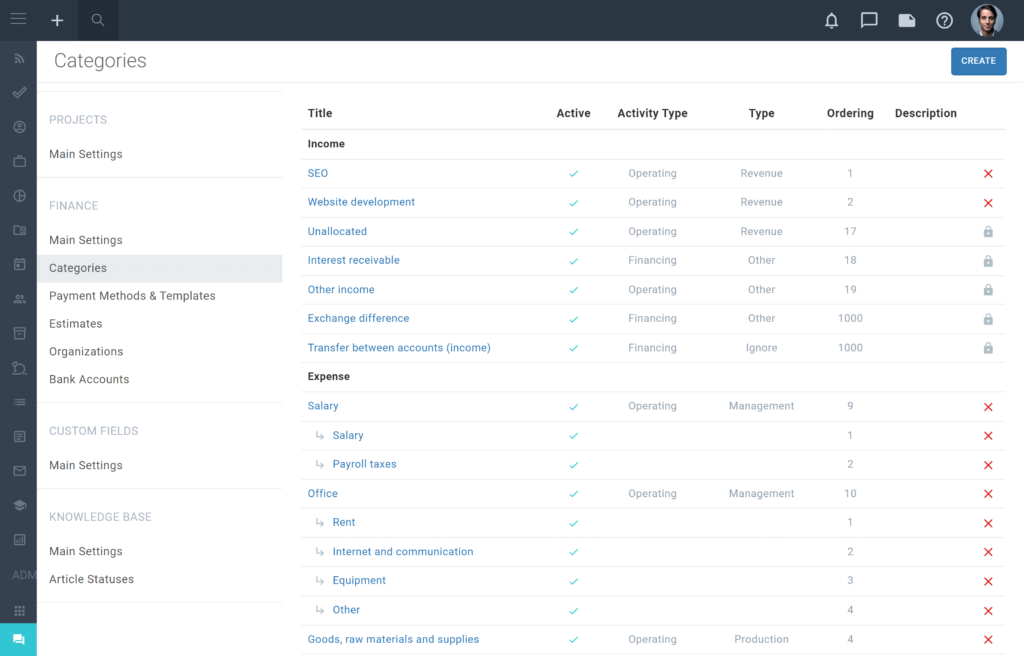 Remember to vote for your favorite upcoming features and suggest new ideas for product improvements. And do not hesitate to share your thoughts on this new update
See the most answers to the most frequently asked questions. You can find even more information in the knowledge base.
Knowledge base
Sign up and start exploring Flowlu with a 14 day unlimited trial and find the subscription that suits you best. 
Sure! You can use Flowlu on both iOS and Android smartphones.
We have a constantly updating knowledge base, where you can find all documents about our modules and find answers to all your questions.
March 14, 2022
3 min read