How Improva Renovation Brokers Moved From Spreadsheets to Flowlu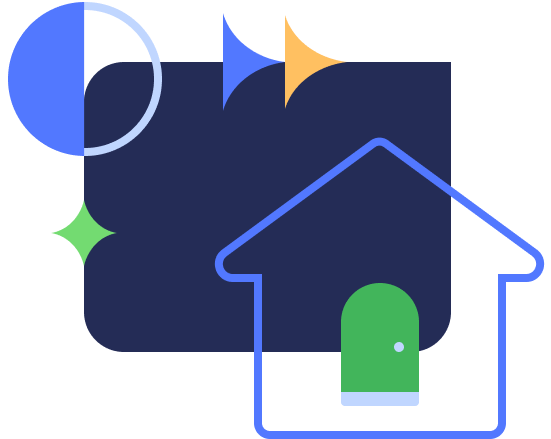 Improva was founded by Blake Riley and his wife Emily and since then they have completely transformed the renovation industry by offering a unique model that helps both the suppliers and their customers. Blake Riley and his team design projects, create quotes, negotiate on pricing and streamline the overall communication.
Improva is a Sydney-based team of residential renovation brokers. The team facilitates the renovation process and ensures a smooth experience during renovation by connecting their clients with the best experts and suppliers in the industry.
A post shared by IMPROVA (@improva_au)
Today, the Improva team comprises 6 passionate members, who deal with a range of clients from mums and dads, corporates as well as other construction businesses.
The Challenge
Before Flowlu, Improva used Google spreadsheets to manage clients and track renovation projects. But due to the company's growth and an increasing number of projects, they started to look for another business management solution.
Using spreadsheets, we were not able to categorize or prioritize projects based on timelines and importance.

Mitchell Prohm Client & Supplier Manager at Improva
The team did a lot of research and even tried to improve their Google Sheets using code, which partially worked but required major upkeep.
The Evaluation
When Improva were evaluating other options for software, they were searching for the ability to fully customize milestones, tasks and workflows.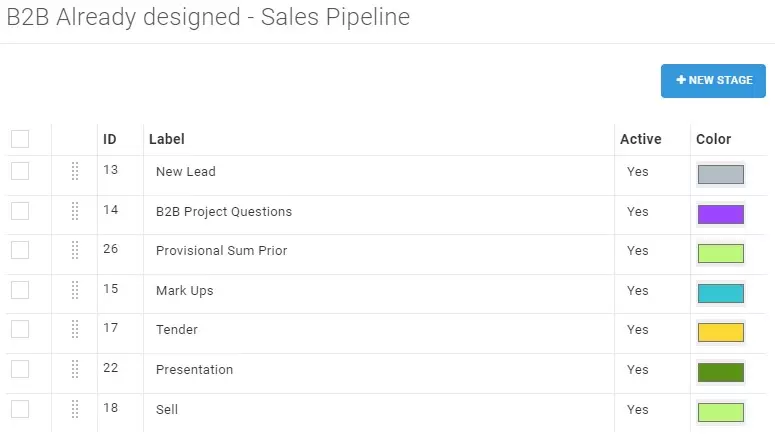 Company owner Blake Riley and Client & Supplier Manager Mitchell Prohm were the ones involved in the selection process of a new business management tool.
We chose Flowlu because it had a great price. It was a new company which made us feel that there would be a lot of emphasis on improvement and we could help shape the product and include the things that we wanted. Also, we liked the separation of CRM and projects which we could fully customize into funnels and workflows.

Mitchell Prohm Client & Supplier Manager at Improva
The Results
It took the team roughly 3 months to get things up and running. At first, they were a little unsure of how to make changes and customize their processes internally and where they would be seen. According to Improva, it took up until automation of tasks was introduced for them to be fully satisfied.
Since Improva implemented Flowlu, it is now much easier to monitor all of the sales funnels and projects.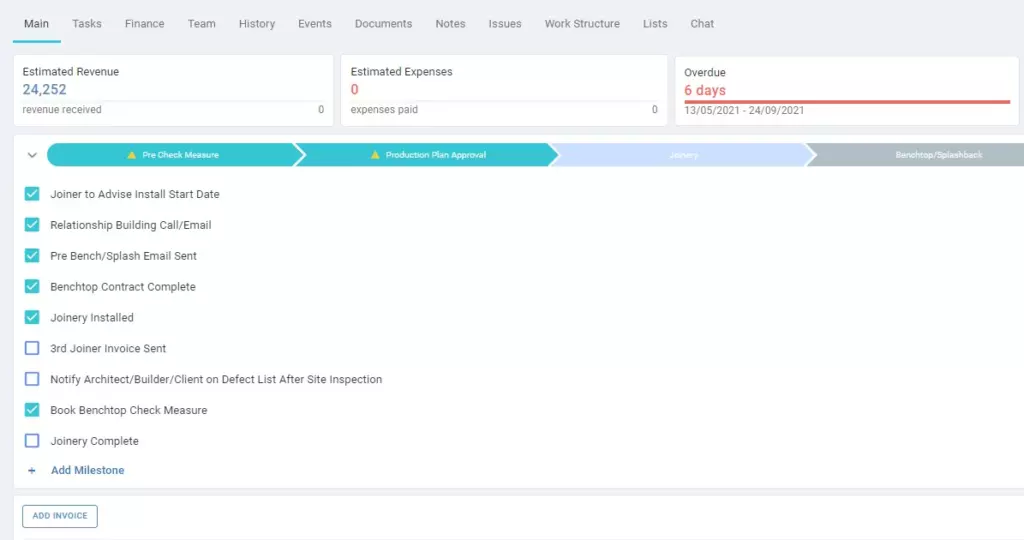 They got the ability to set reminders for the stages and track when things were done which wasn't possible using spreadsheets. The home screen allows the team to show all of the important information they need, which can be personalized for each member.
Project workflow and CRM are the Flowlu modules Improva Sales and Project Management teams rely on most. Using project workflows allows the team to quickly initiate new projects with a predefined sequence of activities. They indicate stages, milestones and a set of tasks necessary for an effective renovation process and can focus on growing their business instead of doing routine tasks.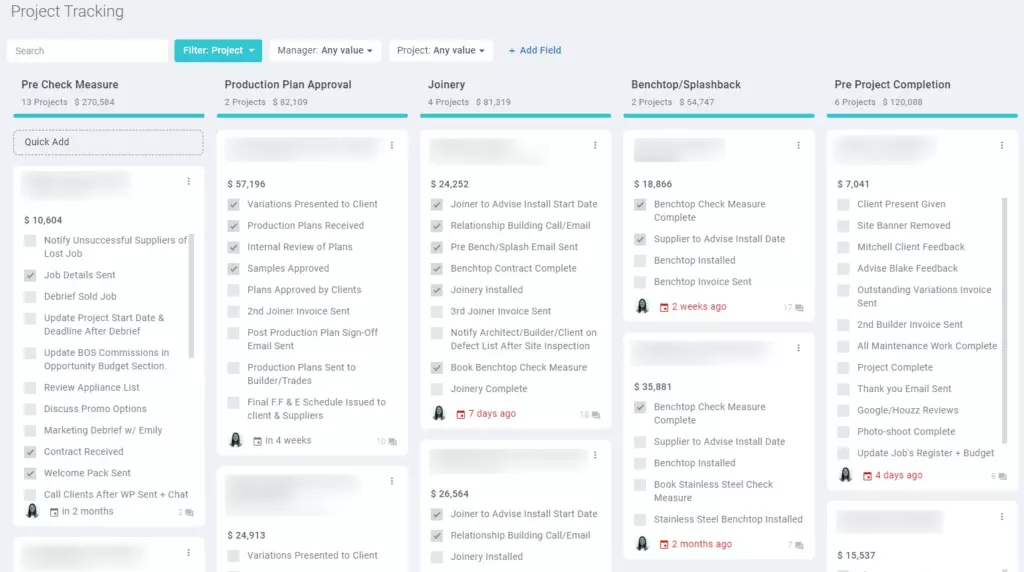 The CRM module lets Improva segment their customer base into groups and view the entire history of activities and interactions in one place.
With Flowlu, we are able to track where each process is in our project workflow and monitor profits and expenses in one location. We can prioritize projects based on importance which helps us focus on projects of greater significance. Using the automation processes in CRM we are able to ensure we are meeting sales deadlines promptly and sticking to our allocated time frame for each new lead. And our director Blake really loves his CRM funnels.

Mitchell Prohm Client & Supplier Manager at Improva