Email Templates
Email Templates
---
Easily compose email templates by automatically inserting variables from your contact or opportunity page, and send messages from Flowlu within a few seconds.
How do I create a template?
To create a template, compose a new email. Type the content of the message in the email body. Once all the necessary information has been filled in the email, click on the three dots button → Save as template.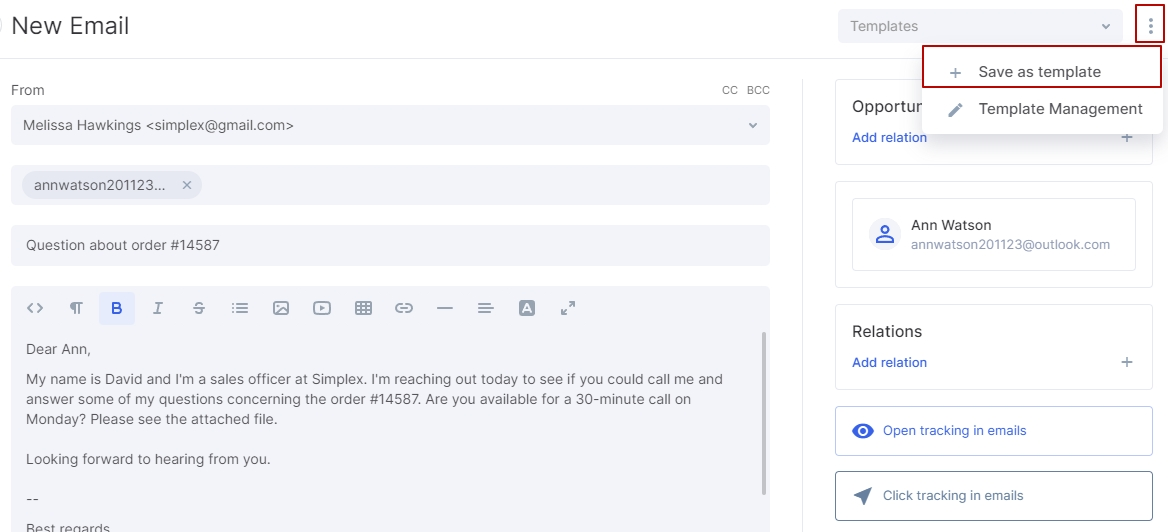 Enter a template name. This is the name that you will see on the template selection list—this will not be visible to email recipients.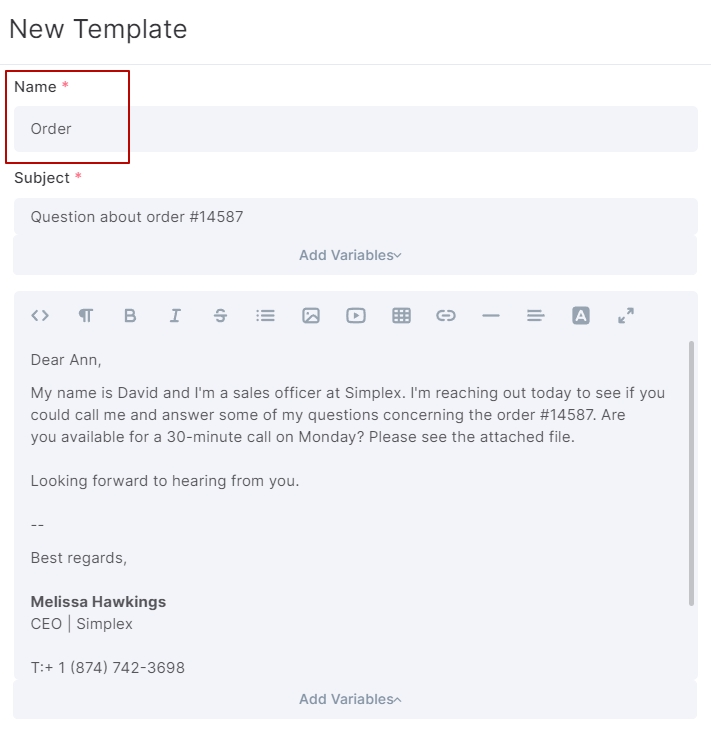 Change the subject line and text if necessary.
Compose your text using the toolbar options: select a font, make your text bold, italicized, or underlined, change the text color, set the alignment, add lists, hyperlinks or tables, insert images or videos
Use the variables available in the drop-down list to automatically add data and personalize the email for every recipient.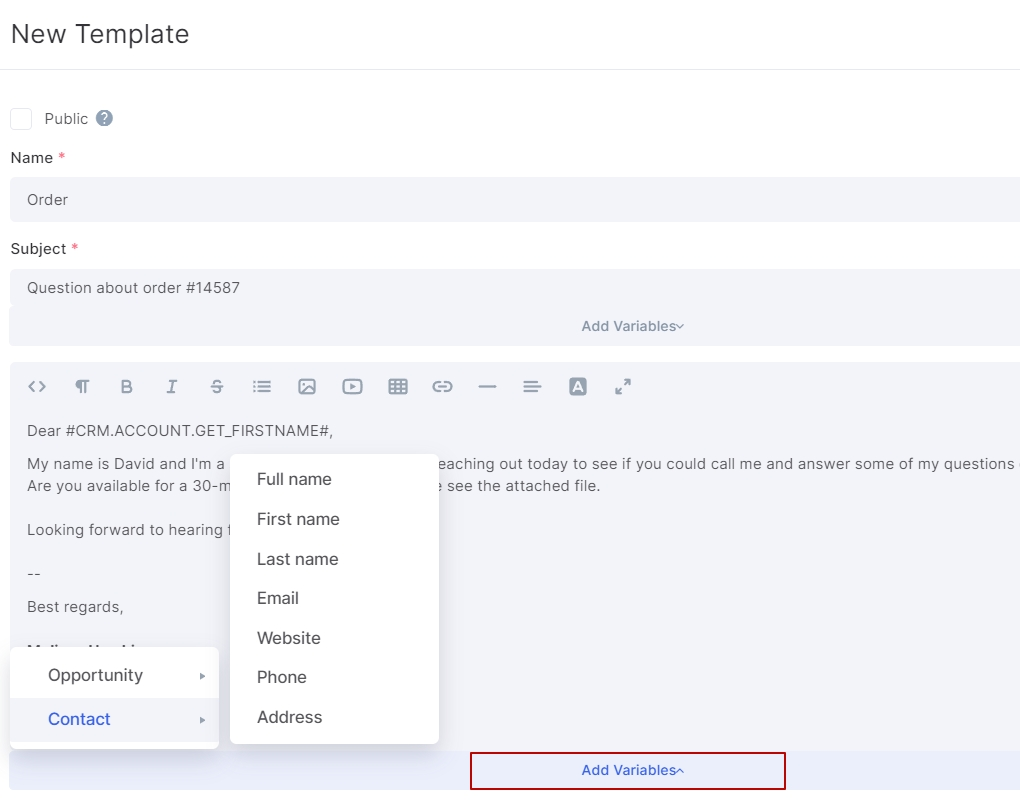 Switch to html mode if necessary and edit your template. When you go back to the editor, you will instantly see what your html code looks like.
Click Save.
How do I create an email by template?
In the "Email" module or any other module where the creation of emails is available, click the New email.
Click on the Templates button.
All the saved templates will be listed. Choose the necessary template from the drop-down list.

Flowlu will automatically add all the data. You only need to specify the recipient and add files if necessary.
When you are ready, send your message.
How to Manage Templates
To delete or edit a template, you can do it directly from the list of templates by clicking on the appropriate options:

To delete several templates at once, as well as go to the full list of available templates, click on "Template Management".

In the list, you can search and add filters to quickly find the template you need.