Imprest Fund Access Rights
Imprest Fund Access Rights
---
There are three types of access to the Imprest Fund module.
Administrator: can create personal imprest accounts, process recipes, create expenses, and issue refunds. Administrators have access to all personal imprest accounts.
Manager: has access only to transactions related to a personal imprest account. Managers can only create expenses and refunds.
Access Denied: user doesn't have access to the Imprest Fund module.
There are three methods of how to set up access right to the Imprest Fund module:
Method 1
Via the Imprest Fund Tab in the Apps section.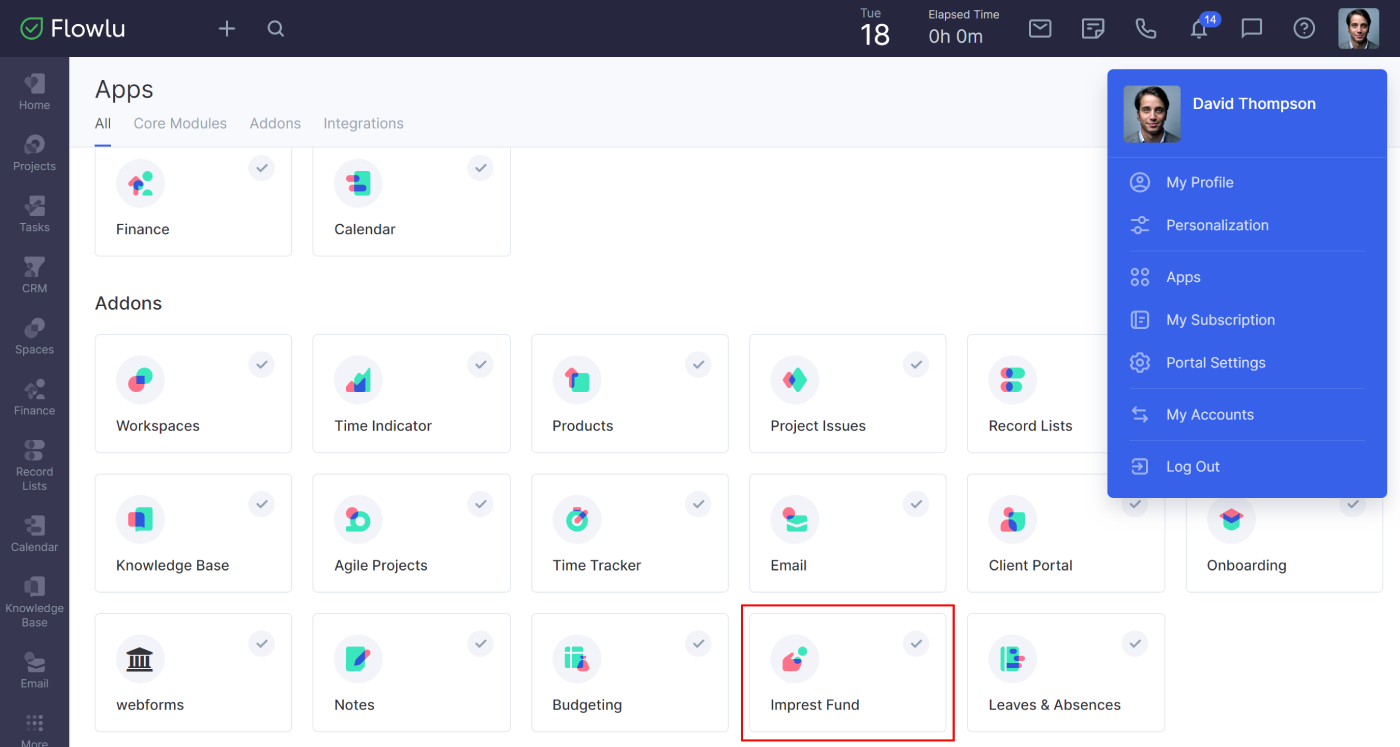 Go to the Imprest Fund → User Access Settings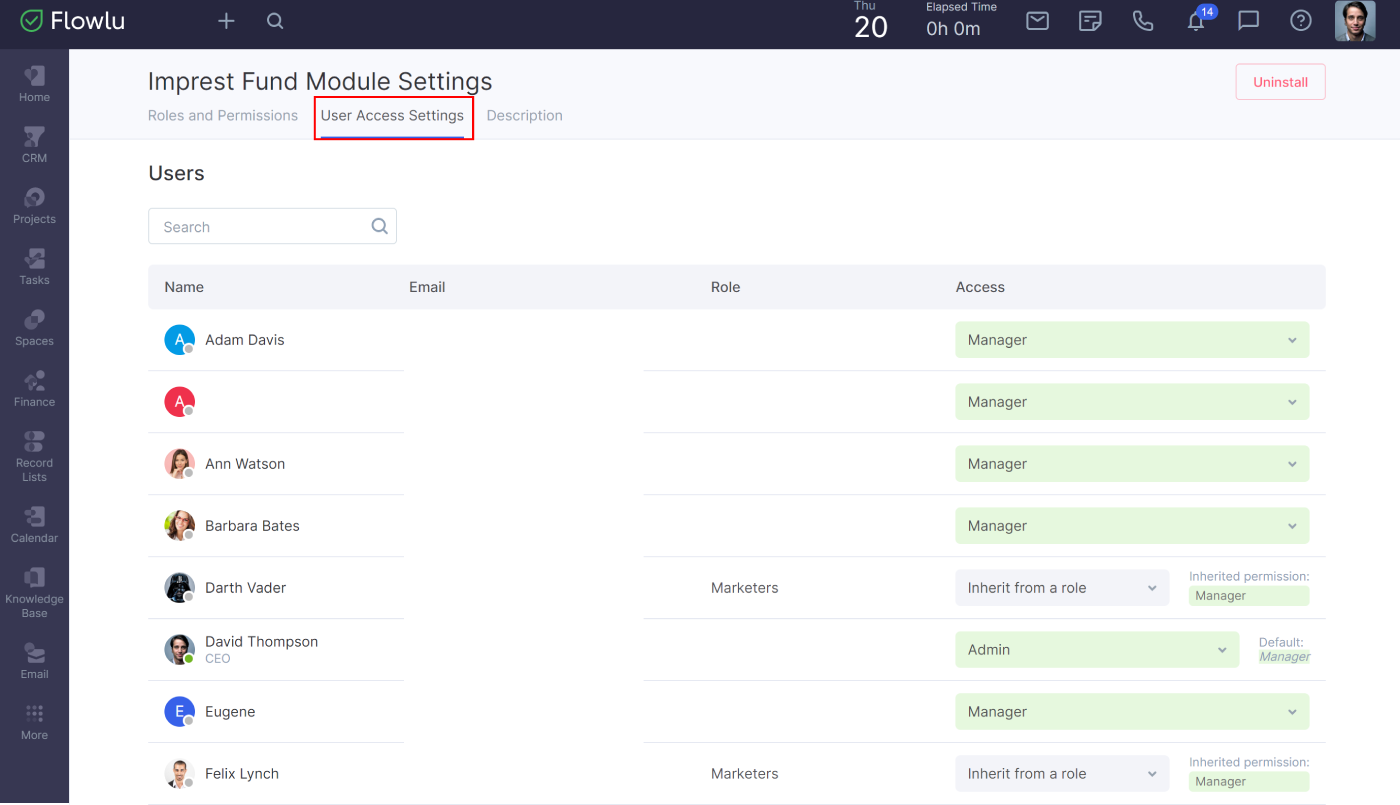 Method 2
If you need to set access for only one user, you can do it via the personal page. Click on the user's name anywhere in Flowlu and go to the Access Rights tab.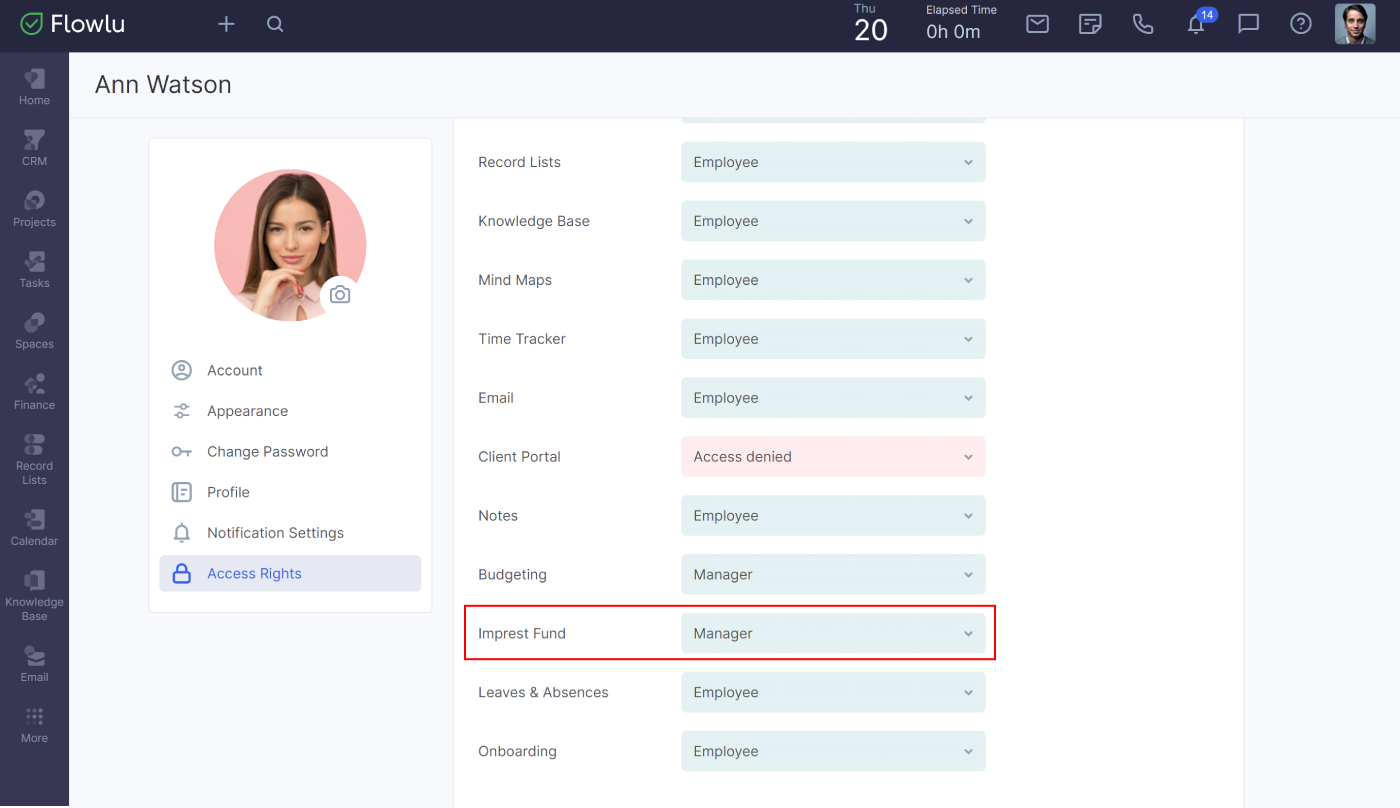 Method 3
In the Imprest Fund module, click the gear icon and go to the User Access Settings tab.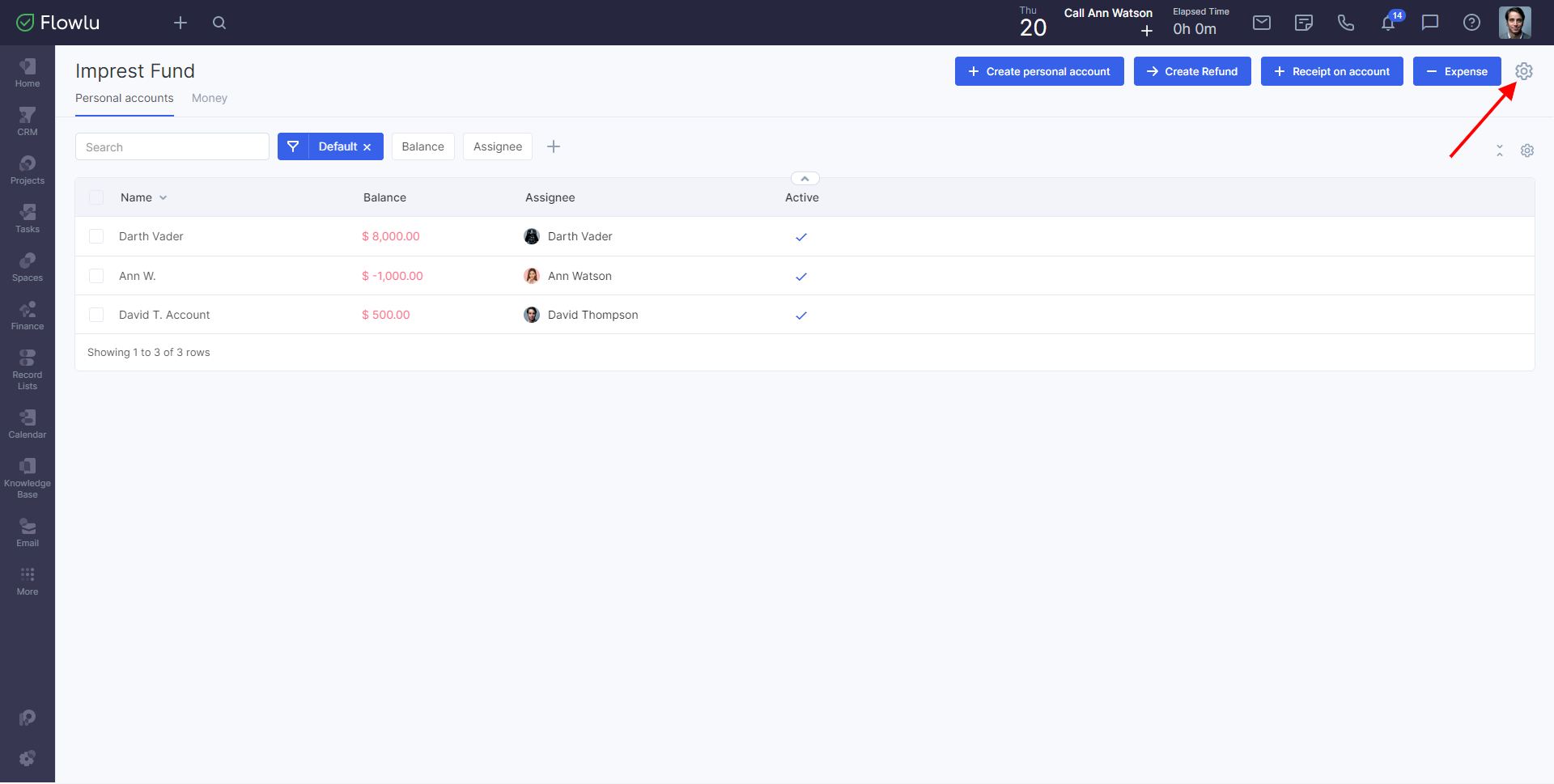 In the access settings, you can set and change access rights for all users.