Reports
---
Monitoring the performance of your team is a regular process in the Agile project management. There are many types of reports that you can easily create in the Flowlu Agile module.
How to Make Up a Report
First, click on the project you want to create a report for. Go to the Project Details and click on the Reports tab.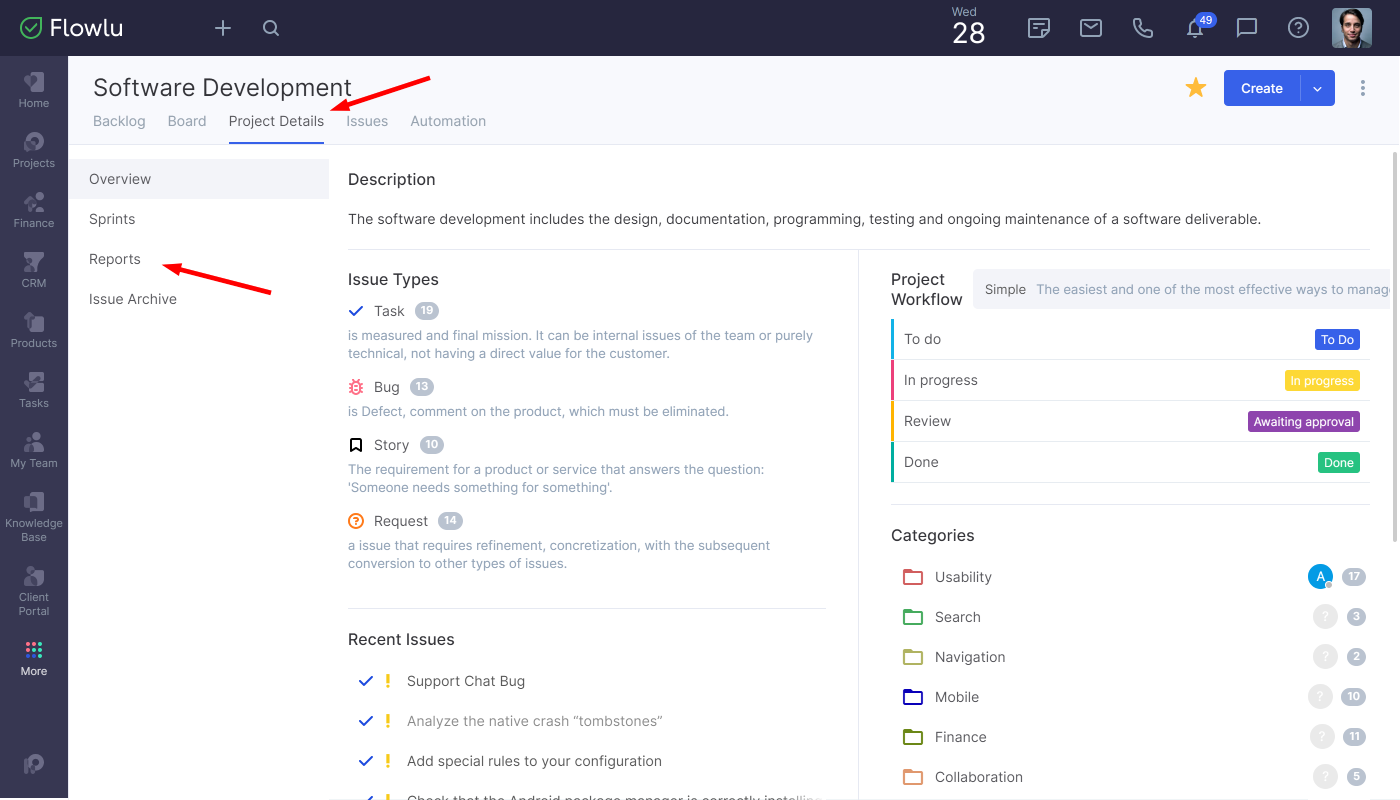 Select one of the following reports:
Lead Time
Cycle Time
Cycle Time Trends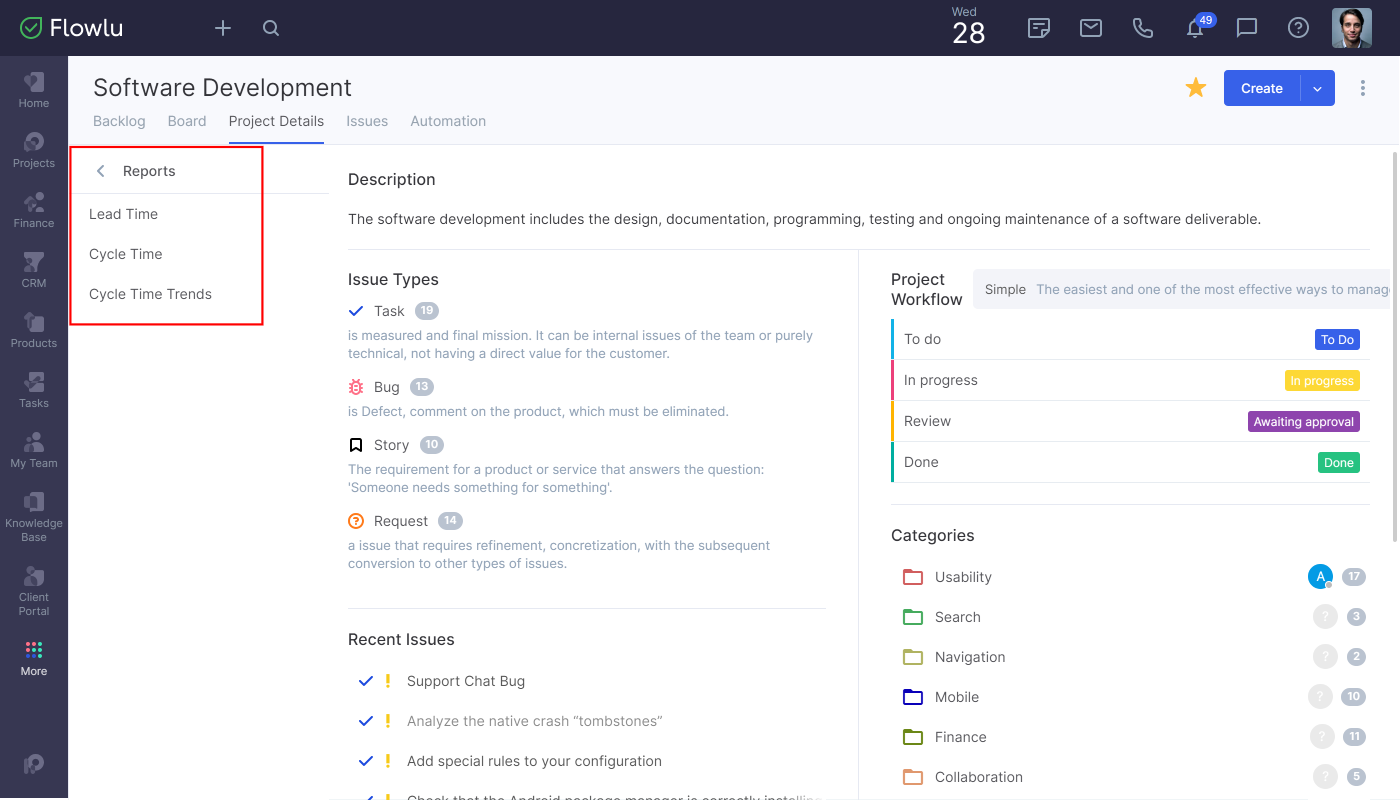 To learn more about each report, go to the article with the name of it in our knowledge base.
How to Create a Report in the Reporting Module
Go to the reporting module and find the Agile Projects tab.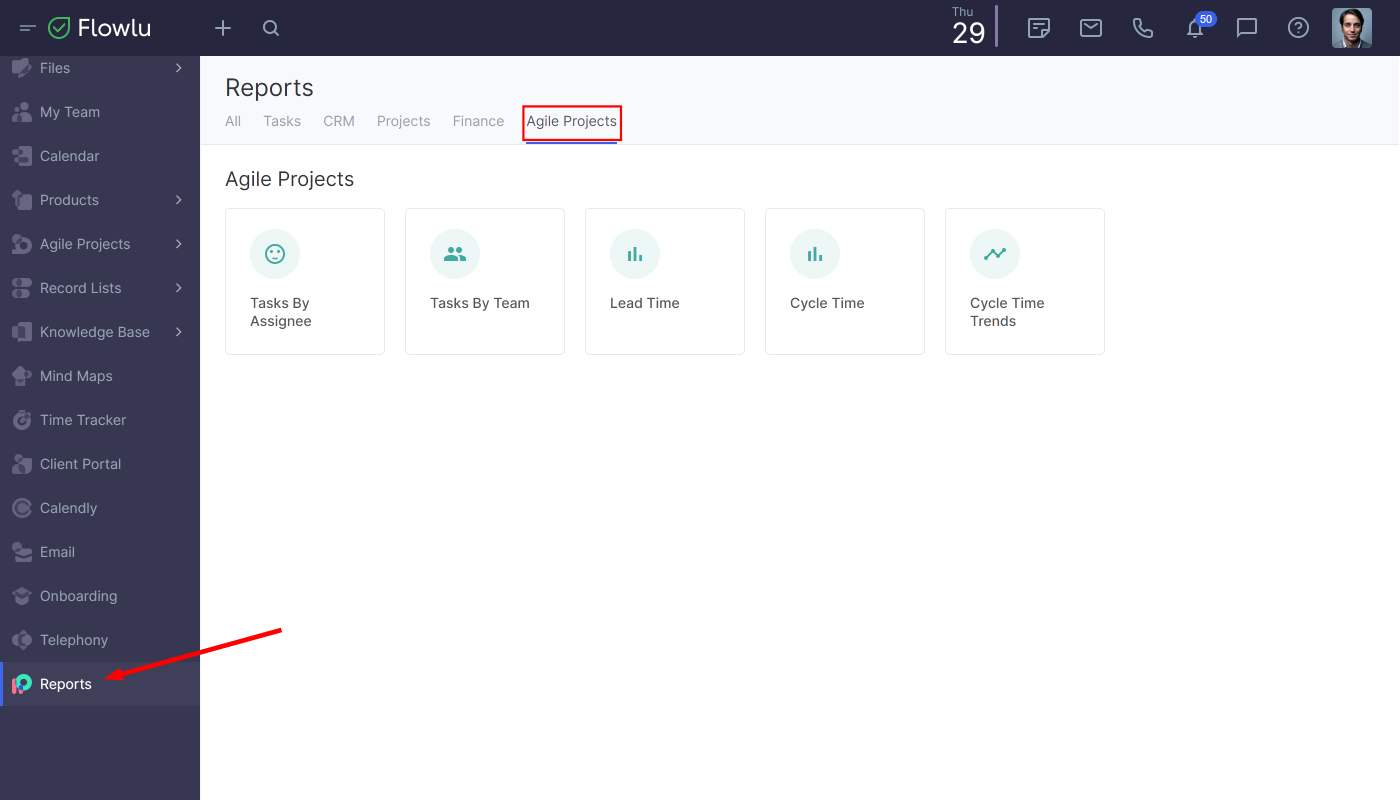 Select one of the following reports:
Task by Assignee
Task by Team
Lead Time
Cycle Time
Cycle Time Trends