User Roles and Permissions
User Roles and Permissions
---
With the user roles, you can categorize employees by departments/occupation (sales, marketing, accounting, etc.) and bulk assign user permissions.
Each role grants its own set of permissions. Easily allocate access rights to modules both for new and existing employees within a few seconds.
A role is a customizable, pre-defined set of access rights to certain modules.

Create a New Role

To create a new role, go to My Team → Groups of users and click Create → Add new role.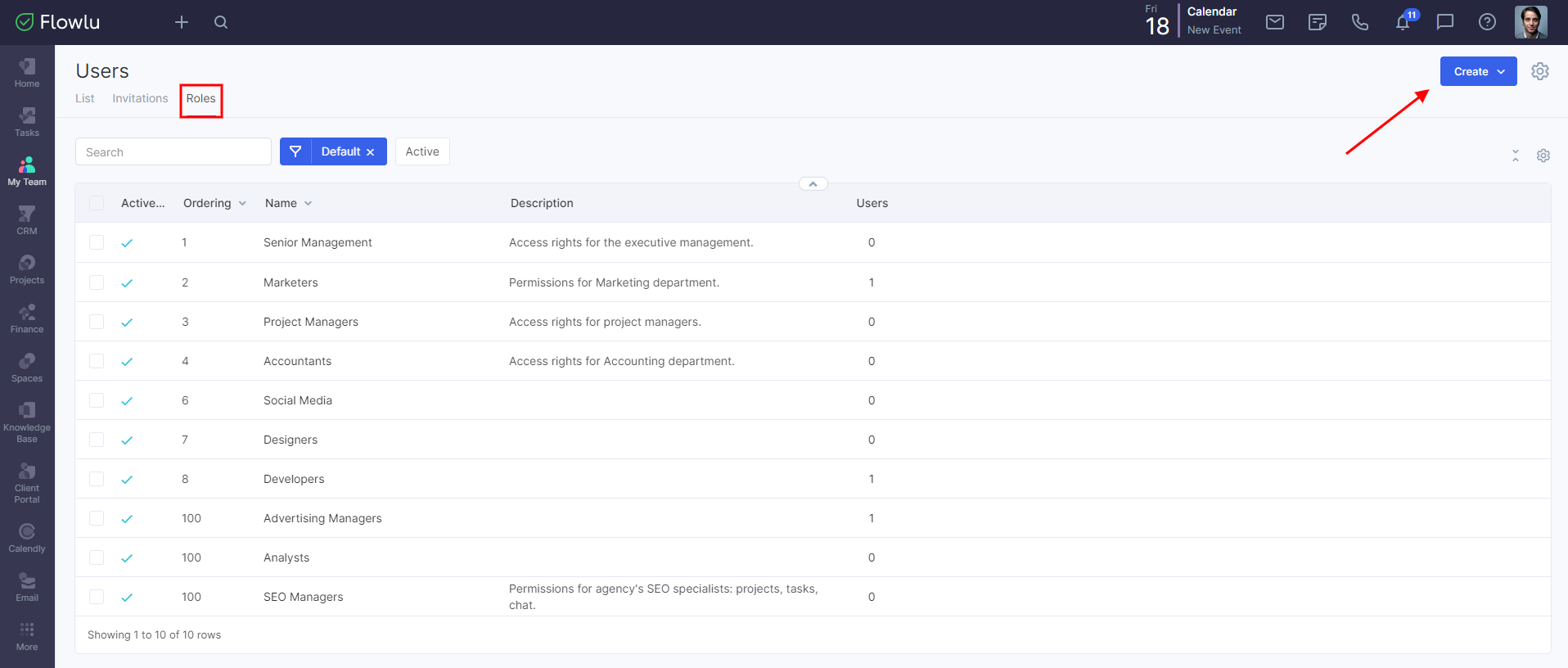 Enter the name and description (optional) for your role. The description should be clear for anyone using this role, so they can see exactly what it allows team members to do in Flowlu.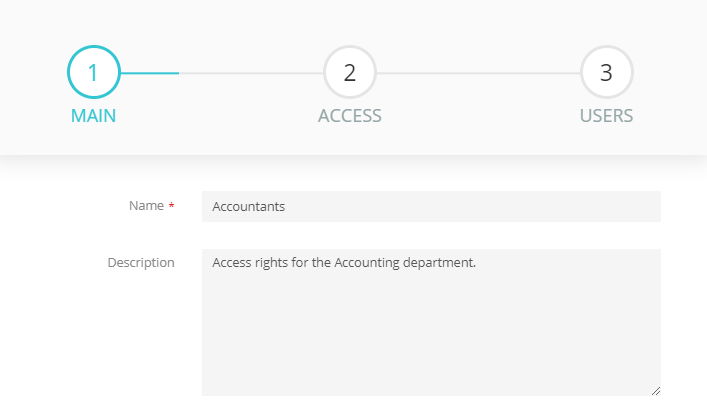 Select the access rights for each module.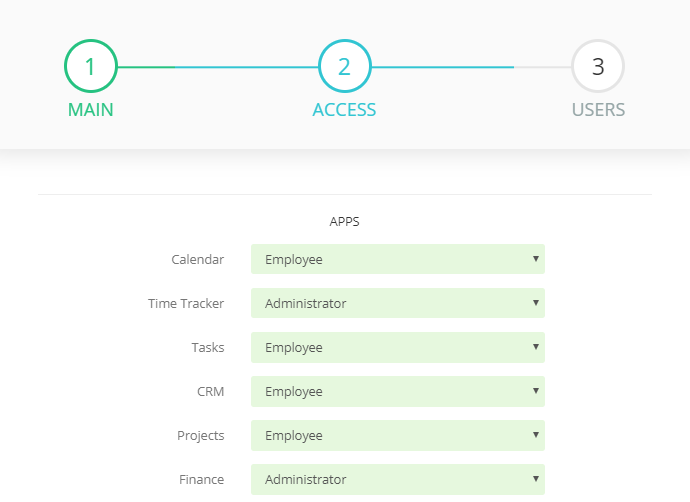 Add members to the role.


You can associate users with the role either when creating it or later when editing it.

Click Save.
Edit/Delete Role
If you want to edit role settings, go to the list of all roles and click on the appropriate role.

In the opened window:

change the role activity;
set the sorting number;
complete the description;
edit access rights to the modules;
add or delete users.
To delete a role, go to the list of all roles and check the box next to the appropriate role or check several if necessary. Click a trash can icon at the bottom of the list and confirm that you want to delete the role.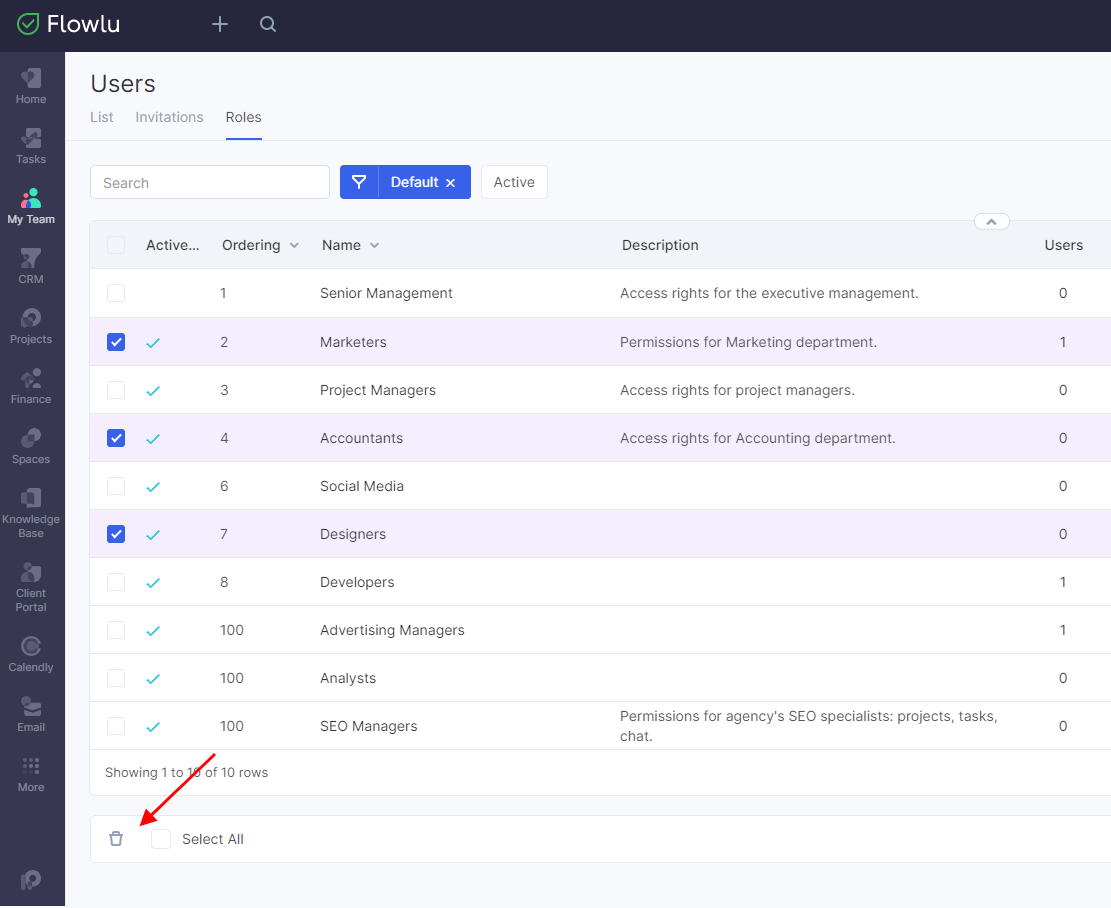 Assign Role to Users

You can add users to a role:
on the user page;
in the My Team module on the role page;
when inviting a new user to the account.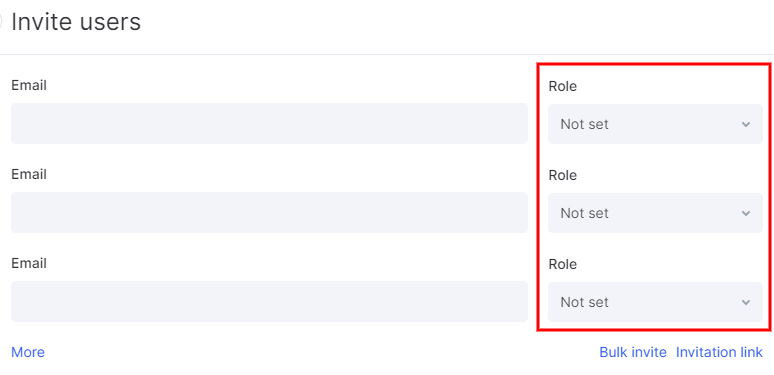 Move/Remove Users

You can delete or change a role for an individual user:
on the user page;
in the list of users on the role page.