Access Rights: Agile
---
Access rights are set in the Apps section.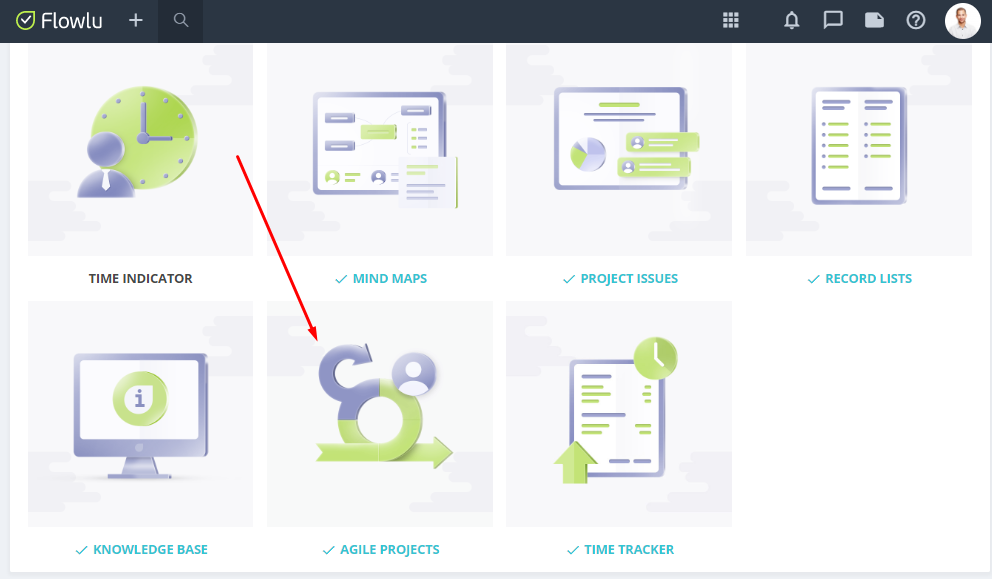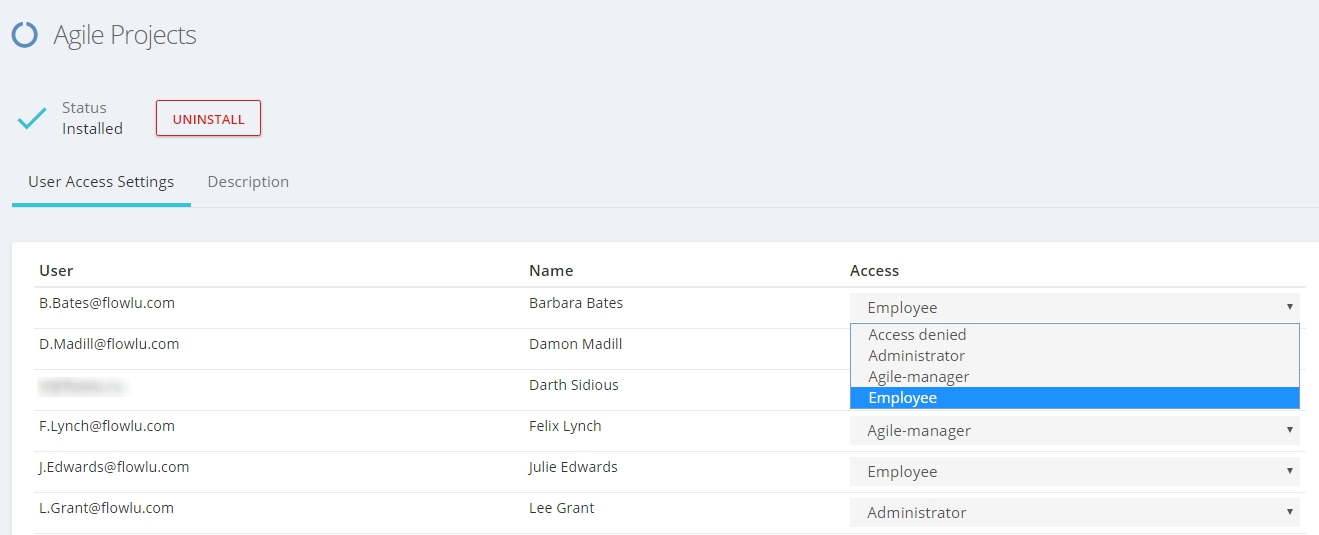 Assigning the access rights
You can also set the permissions on the user page. You can go to the user page from the Users section: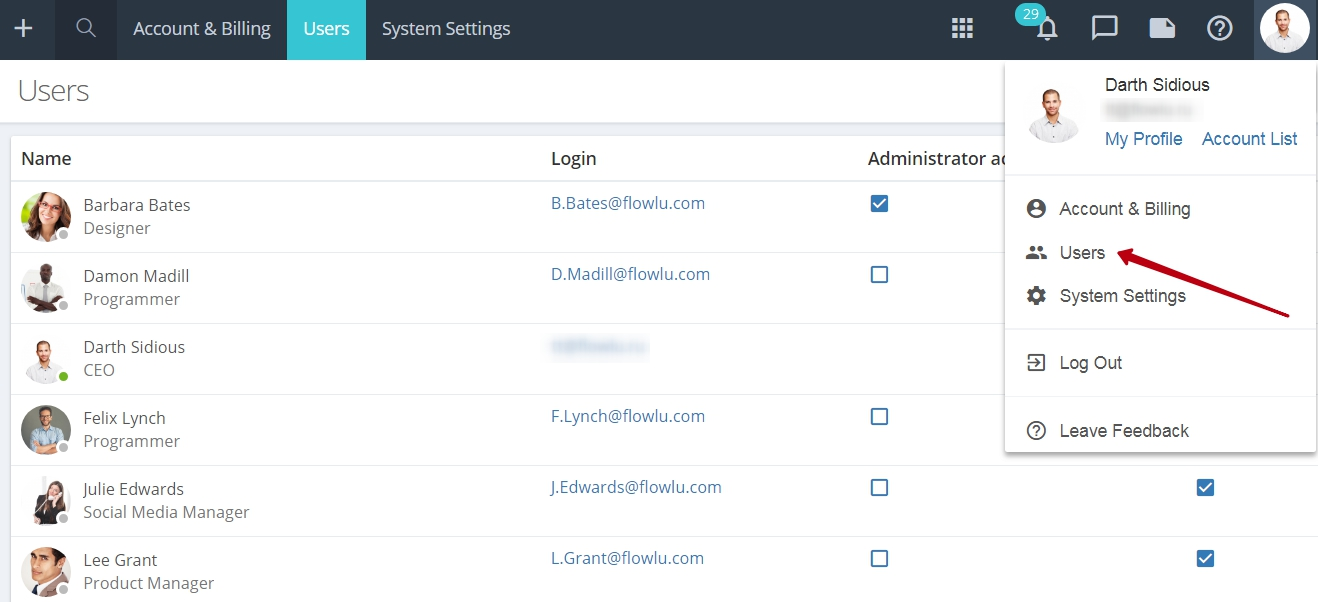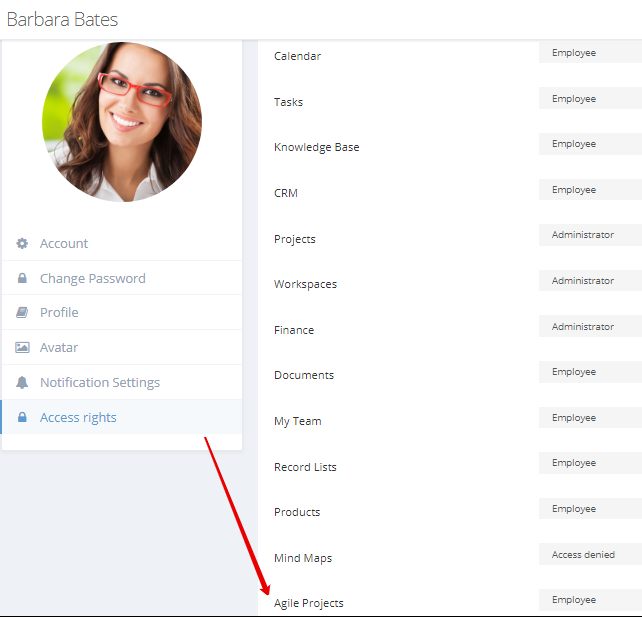 User card
By default, all users are granted Employee access rights. To any user, you can give the Administrator access rights for full access to the application functionality or deny access.
An agile manager
has full access to his/her own project.
does not see the projects where he/she is not a participant.
in the projects where a user is a participant, this person does not have access to settings—can not create/edit categories, invite teams, create sprints. In these projects, he sees all the issues, can add new ones, assign responsible persons, set priorities, etc.
does not have access to the application settings: creating the workflows or relation types for issues, importing from JIRA.
An employee
cannot create projects.
has no access to the project settings, in which he/she is a participant– creating/editing categories, inviting teams, creating sprints.
does not see projects in which he/she is not a participant
has full access to the issues of the project. This person can add an issue, assign responsible, set priority, etc.
---