Getting Started
---
Flowlu is a software for online business management, which includes tools for sales, tasks, project and finance management.
In this chapter, we will show you how to get started with the system, demonstrate you the main settings and answer to the frequently asked questions. We recommend starting to learn how to use this system from this very section.
Please feel free to contact us via our online support messenger on your account page, if you have any questions or problems.
Every time, after updating the system, we publish a list of innovations in the What's new section on our website.

You can go to the "Help" section in the Flowlu interface by clicking on the icon with the question mark. Here you can find out all the necessary guidelines to improve the speed and efficiency of your work in Flowlu. Good luck!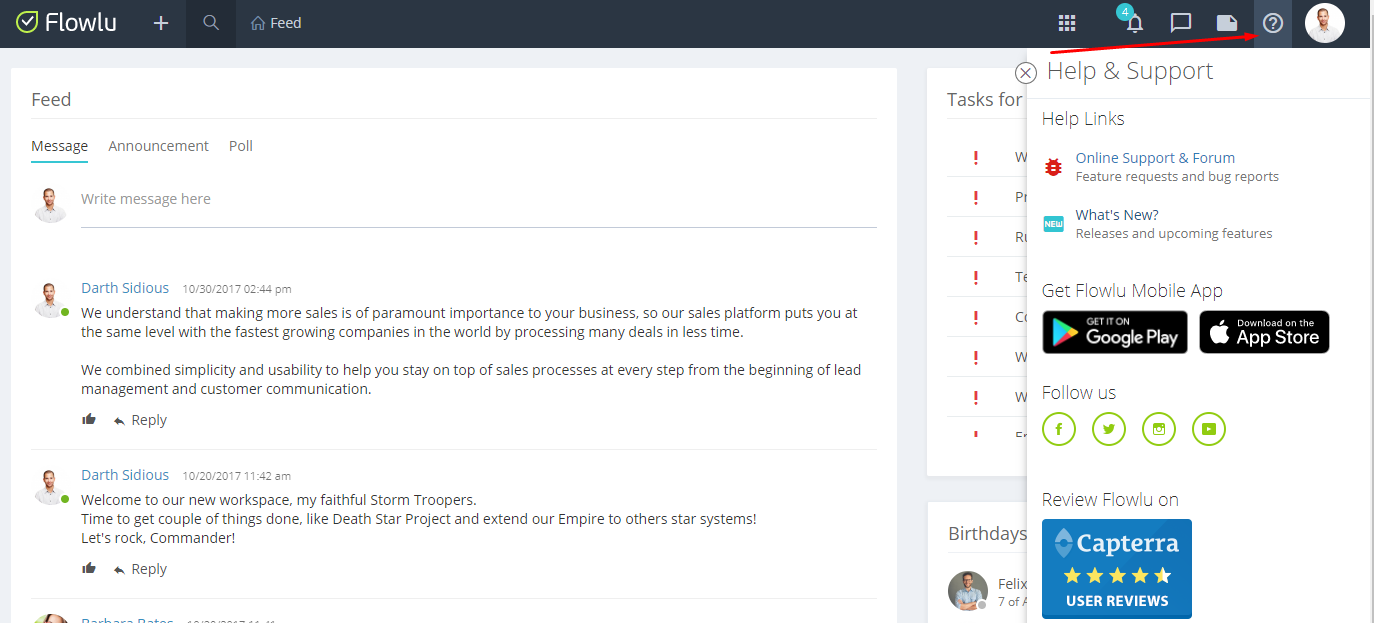 ---