First steps in system
---
Flowlu is a service for complex business management, which includes instruments for sales, tasks, project, finance management.
In this chapter, we will show how to start working in system, main settings and answers to frequently asked questions. We recommend to start your service learning beginning from this section.
You can ask a question on working with system on our forum. Leave personal or public message.
After updating system on our site we publicise list of innovations in What's new section.

You can move to help section out or Flowlu interface by clicking on icon with question. Here relevant for this section instructions are displayed.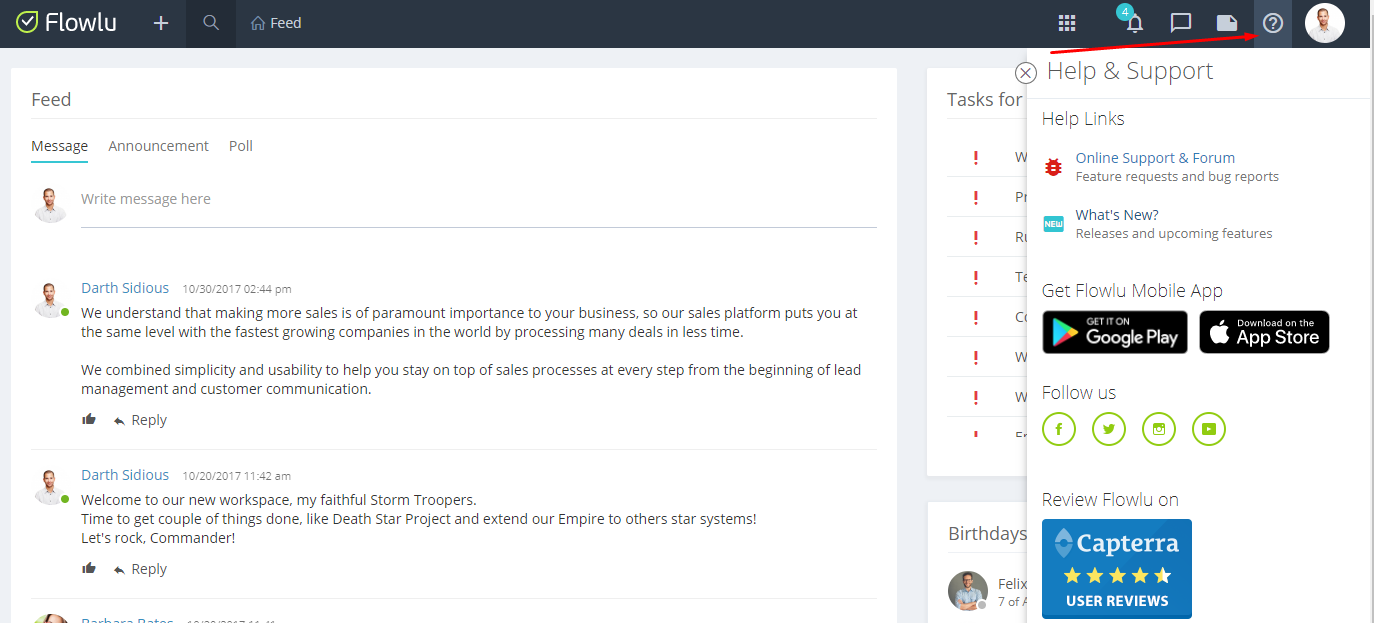 ---