Email Tracking
Email Tracking
---
The Email Tracking feature allows you to know when the messages were opened by recipients and whether the links were clicked.
You can activate email tracking:
when you connect a new email account
in the settings of the current account
In Flowlu, you can activate:
open tracking
click tracking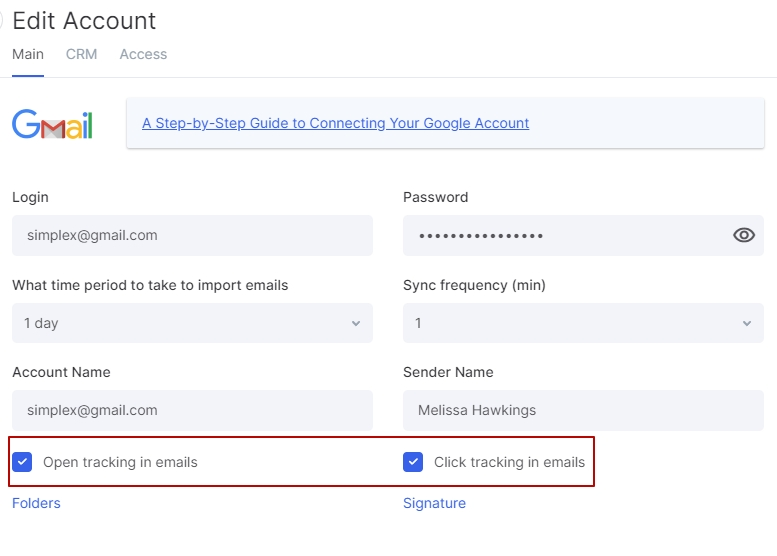 If these options are enabled in the current email account, then when creating an email you will have the icons to enable tracking of opening and clicking on the link. Click on the appropriate icons to enable tracking for this email.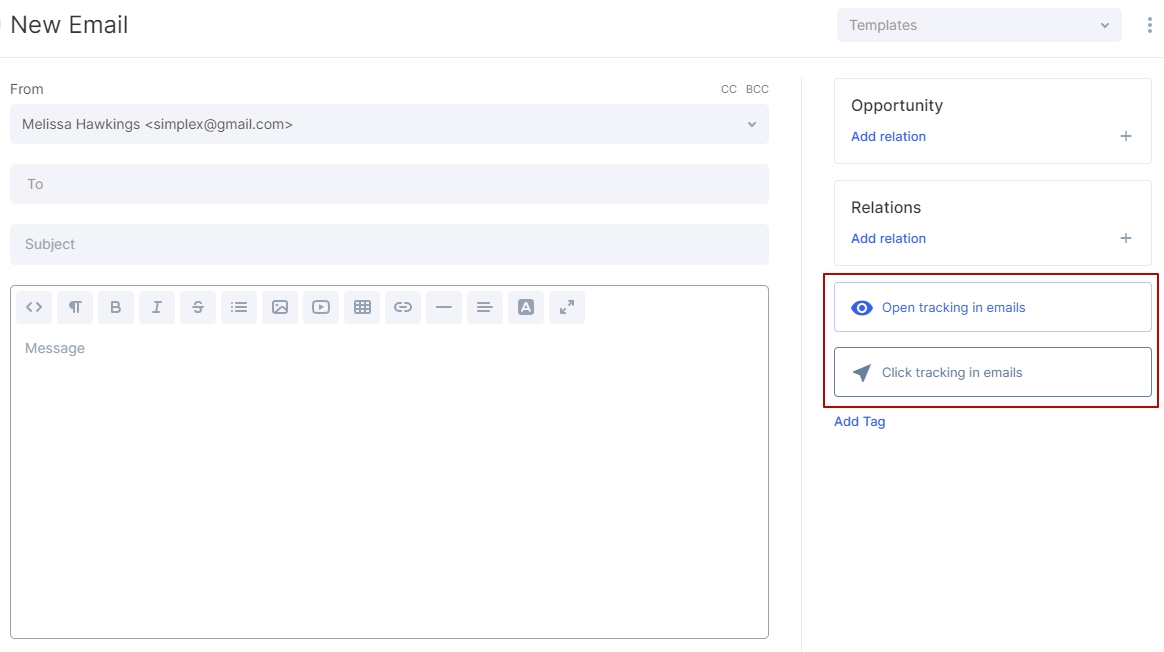 Note: To enable tracking, you should click on the appropriate options before sending an email.
After sending an email with tracking options enabled, you can get information about opening an email or clicking on links on the email page.
Once an email is read, there is a check-mark next to the sender/recipient addresses.

You can also find out whether an e-mail has been read from the list of mails.

You can track the links in the Click Tracking section. If you hover over the appropriate link, you'll see the exact date and time of clicking the link, as well as their total number of clicks.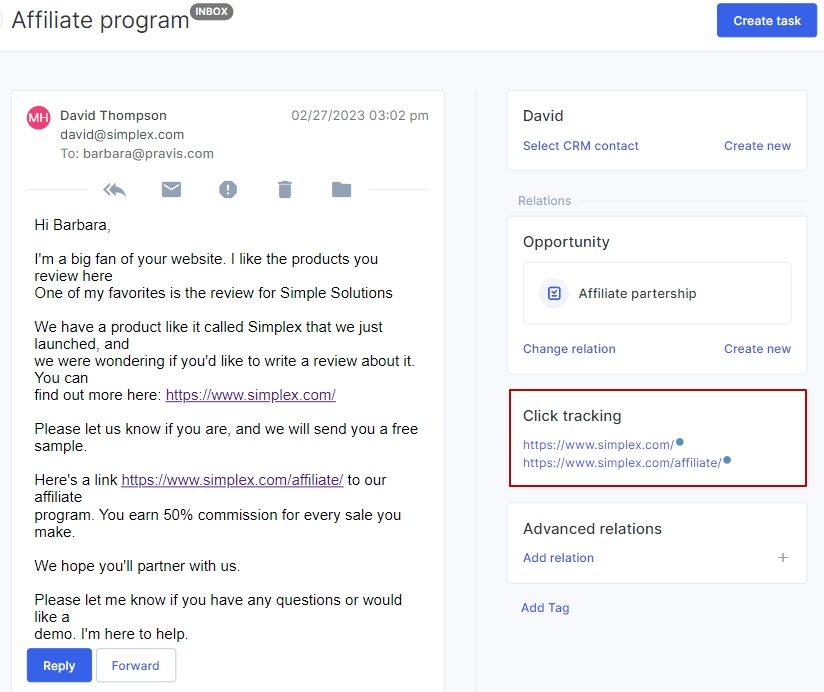 Besides, if the tracking options are checked in the notification settings, you will receive an instant notification as soon as your email is opened or the recipient clicked on the links.