How to Link Products to Opportunities
How to Link Products to Opportunities
---
In Flowlu, you can link your products and services to calculate the total amount from the product prices, quickly create invoices and set up the type of estimation.
How to Enable Products in Opportunities
To enable products in opportunities, go to the Portal Settings → CRM → Main Settings and fill in the "Apply Products to Opportunities" checkbox.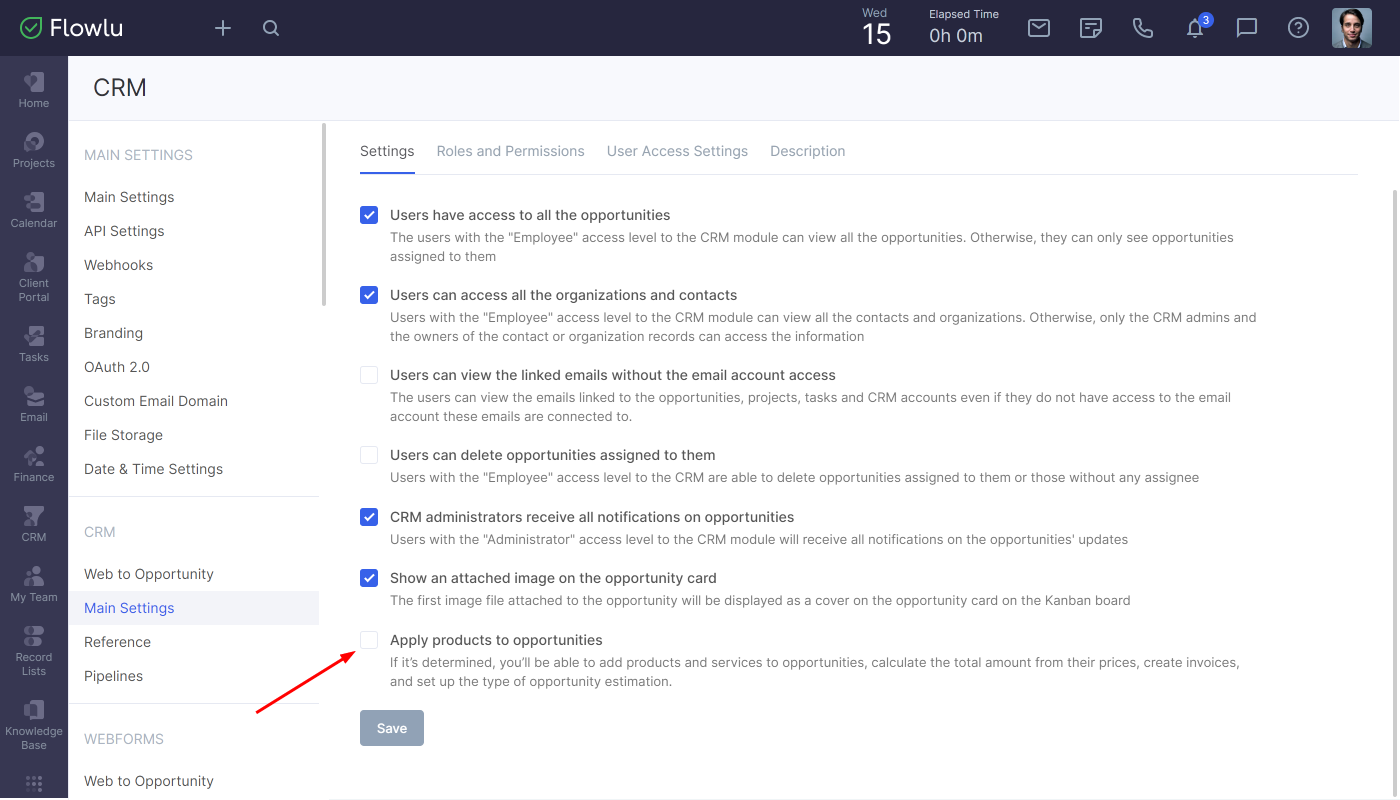 Once the checkbox is filled, you'll see two additional options:
Apply the automated calculation of the opportunity's amount — total opportunity amount will be calculated automatically from the products' prices.
Block manual total price setup - total amount will be estimated only based on the product's price and can't be changed manually.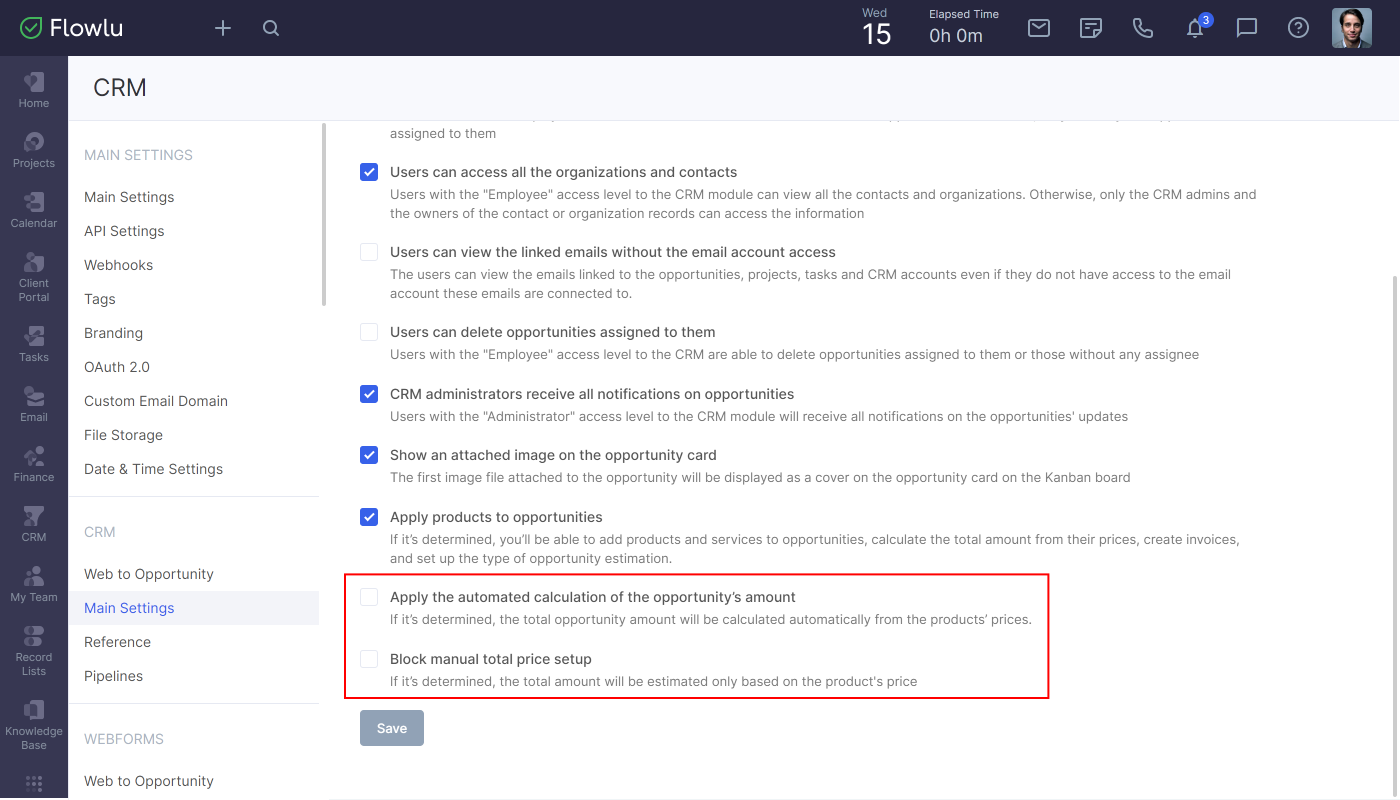 Click Save to apply changes.
How to add Products to Opportunities
While creating a new opportunity, go to the Products tab.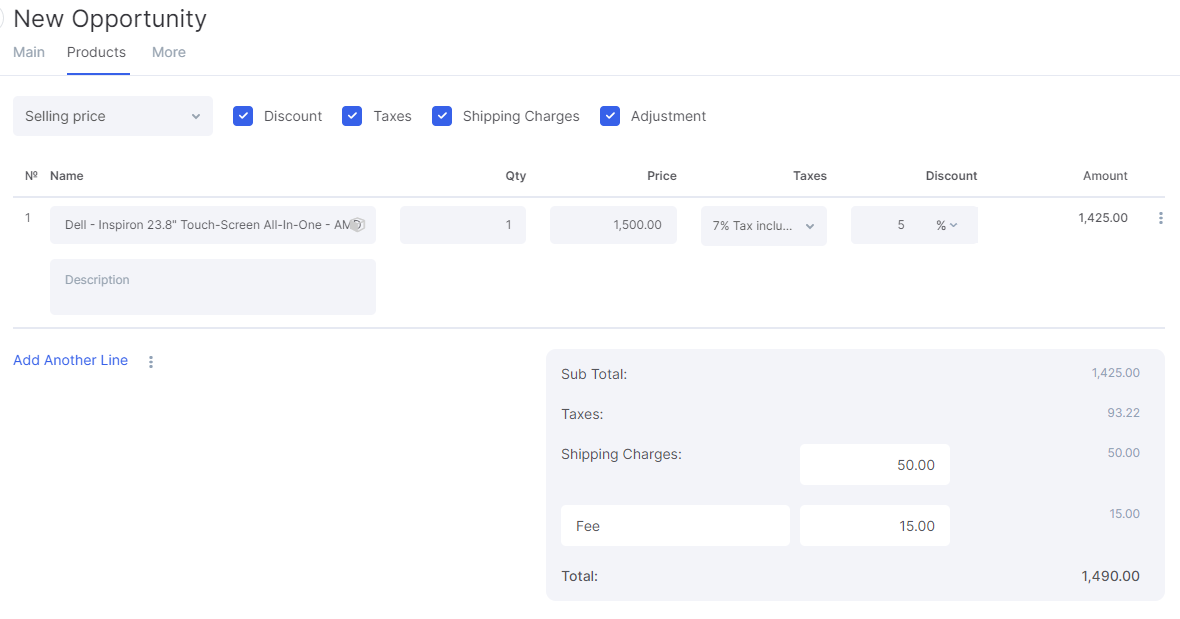 Here you can add products from the list you created via the Products module. You can manually set up price, QTY, taxes and discounts. Also, the same as in invoices, you can add a discount, taxes, shipping charges and adjustments. If you don't need this additional information, just leave the checkmarks empty.
To add more items, click Add Another Line.
If you want to add products to already created opportunity, open this opportunity and click the three-dot button → Edit.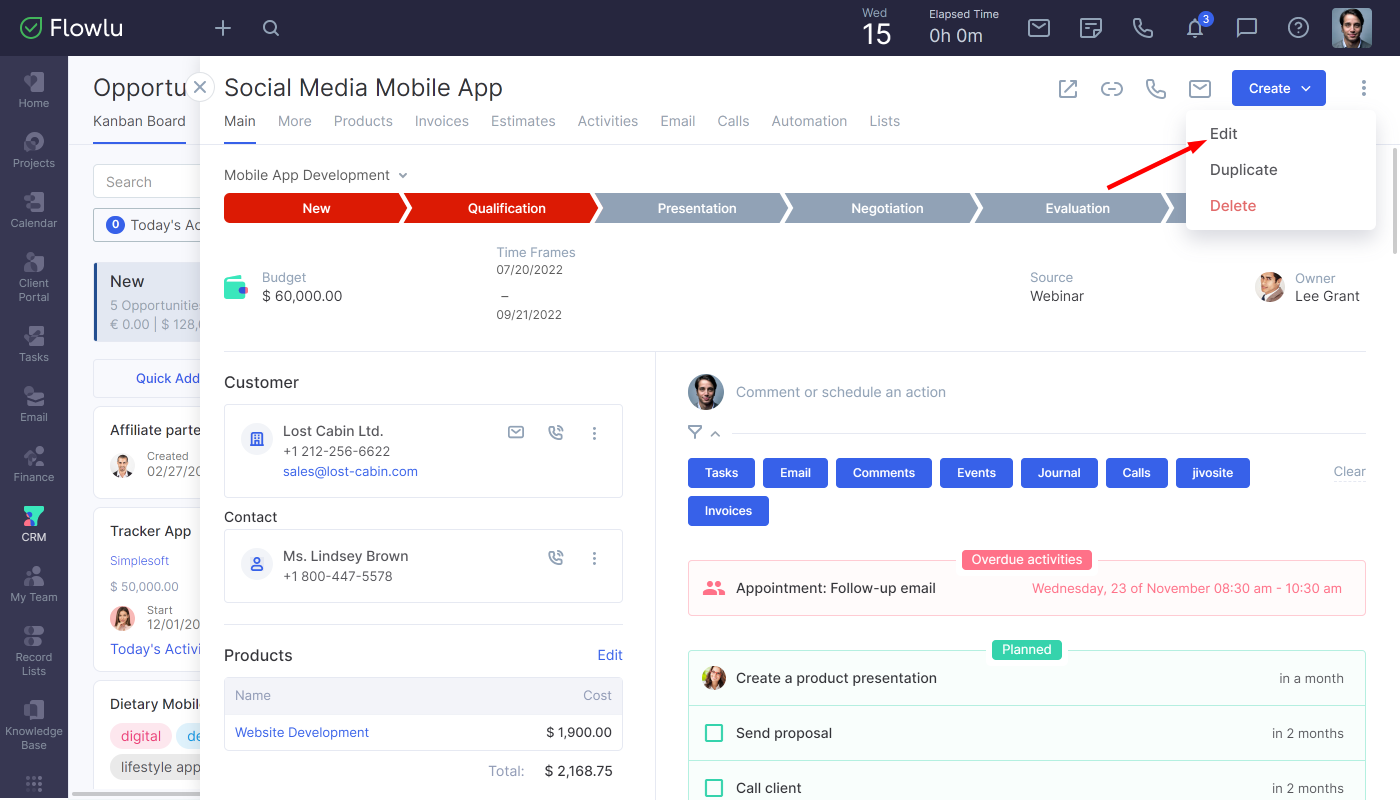 In the opened window, go to the Products tab.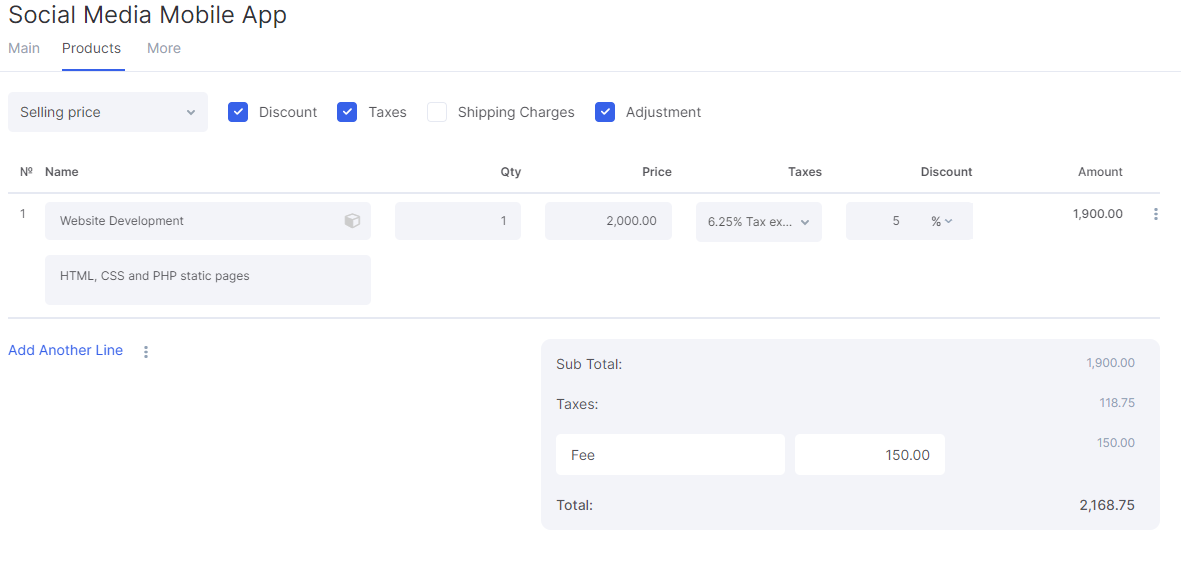 Here you can add products or change already added ones.
You can also edit the list of products for each opportunity without going to the editor's mode. Simply open the Products tab inside the opportunity and click the Edit button.

The list of products is also visible on the main opportunity page. If the total amount calculates from product prices, the budget field will show the total amount.
How to Create Invoices for Opportunities with Products
Once you've linked products to the opportunity, you can create invoices and the list of products will be automatically added to the invoice.
Note, that you should change the total amount estimation type to "Use product prices". To check if this setting is enabled, go to the Edit mode of the opportunity and check the slider next to the Opportunity amount field.
To create an invoice, click the Create → Create Invoice button inside the opportunity.
You'll see the regular invoice creation form with the list of linked products.